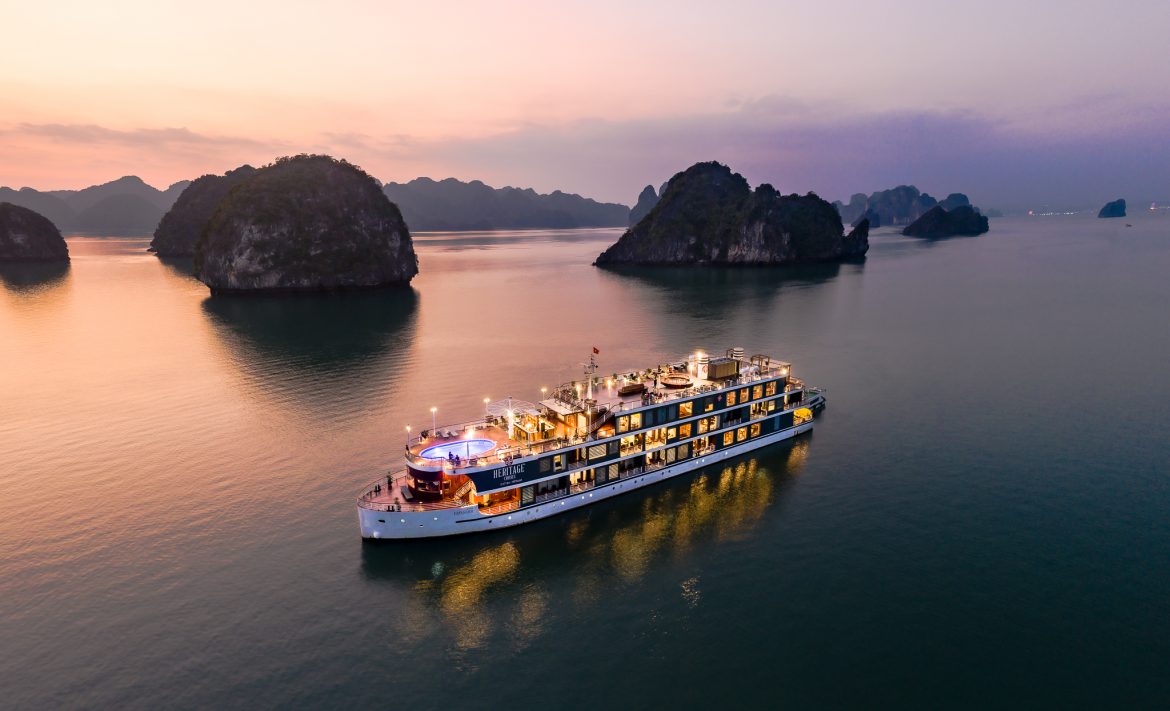 Best 7 website DMC in Vietnam
Best 7 website DMC in Vietnam
DMCs, or Destination Management Companies, have become a popular and necessary part of the travel industry, as they provide the resources and expertise necessary to make any type of travel program run smoothly. But what exactly is a DMC, and what services do they offer?
A DMC is a company that specializes in the management of travel programs both for individual travelers and for groups. They offer a wide range of services, from helping to plan and book travel, to arranging for transportation and accommodations, to providing on-site support during the trip. DMCs can be especially helpful for those who are not familiar with the area they are visiting, as they can provide local knowledge and expertise to help make the trip run smoothly.
No matter what your travel needs may be, there is likely a DMC that can help.
Image Travel DMC
– DMC Mekong Image Travel & Events is a local DMC Vietnam Cambodia Laos (DMC) founded in 2009, a specialist in circuits, and currently the leader of the French-speaking market of circuits in Vietnam.


They offer a wide range of services in 3 countries on the banks of the MEKONG: VIETNAM, CAMBODIA, and LAOS.
– With over 13-year of experience, they have various services for businesses or customers:
– Fit private services: tailor-made for a small group. We are interested in feeling and valuing what we give to the customer.
– GIT: service for the group. We have experience with group travel that we can organize a perfect trip at a fascinating price.
– M.I.C.E: Incentive: Great flexibility, offer expert advice for business.
– Extra service: small service that not include in the service package such as hide guide, transport, booking plane ticket,….
Our team, mainly local, is highly qualified and has a great passion for its country. In addition to discovering our countries, we want our customers to discover their souls, for this, we add glimpses of local life to our tours. We exclusively select quality services for a good organization without unpleasant surprises.
Thanks to the knowledge of our destinations, we can create tailor-made trips regardless of the size or type of groups. Luxury services or homestays, together we create a trip that resembles your client. https://imagetraveldmc.com/
Mekongvillages.com
Mekong Villages is a local travel branch which an active area in France (reliable receptive of major French TOs such as Salaun, TUI, National Tours, and Selectours). Mekong Villages was created in 2009, with head offices in Ho Chi Minh, and three representative offices in Hanoi, Phnom Penh, and Luang Prabang.
Navigate in Mekong Delta
Mekong Villages is also Gold Partner, the best Vietnamese local agency on the Evaneos platform.
They receive the family or business who speak France and English but are mainly in France speaker.
During our 13 years of experience, we choose to be a specialist in the creation and organization of 100% private trips, tailor-made trips to Vietnam, Cambodia, and Laos.
Always available and attentive to your needs, our local team will make the stay of your dreams come true with you.
Voyage au Vietnam Cambodge Laos – Agence de voyage au Vietnam (mekongvillages.com)
DMCMEKONGIMAGE.com
DMC Mekong Image Travel & Events is a Destination Management Company founded in 2009. Today, they offer a wide range of services in 3 countries along the MEKONG: VIETNAM, CAMBODIA, and LAOS.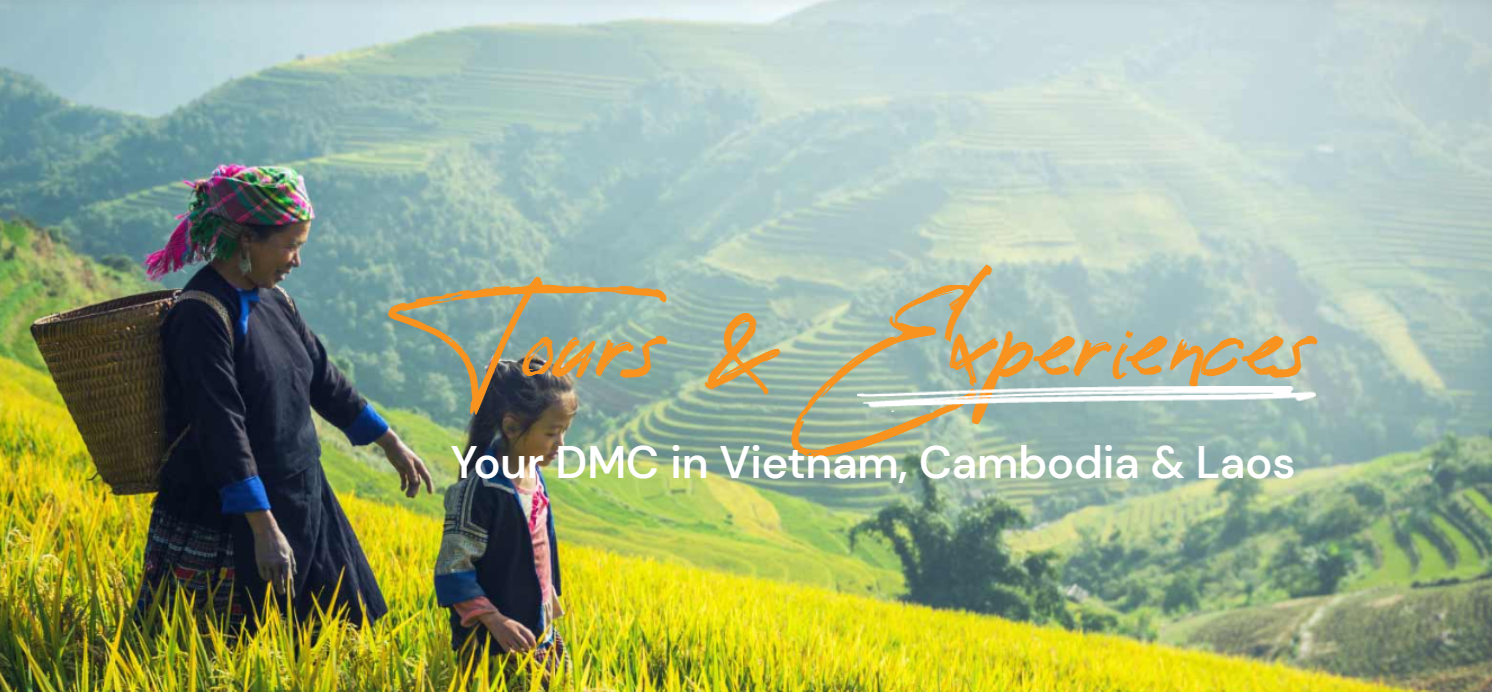 DMCMEKONGIMAGE
They have some trips last 17 days past 3 countries of Indochina, so the customers will have a different experience in various countries with a great deal on that. Also, they have services salient such as customized private services for small groups ( friends groups, family,…) big groups ( business, team building, events,…) extra services ( booking hotel, plane ticket, transport,…)
DMC in Vietnam Cambodia Laos – Image Travel & Events (dmcmekongimage.com)
Saigon Tourist
Saigontourist Travel, Vietnam's leading travel brand. National brand was established in 1975 under the decision of Saigon Gia Dinh Military Administration (Ho Chi Minh City People's Committee)
Headquarter of Saigontourist
   As the leading multi-service travel group in Vietnam, Saigontourist Group not only affirms its position, influence, and wide range of activities in the domestic tourism market. We also reach out to the region and the world as an official member of many prestigious tourism organizations such as the Asia-Pacific Tourism Association (PATA), and the Japan Tourism Association. (JATA), the United States Travel Association (USTOA),…
Saigontourist Group's business activities include 05 core areas: Accommodation, Travel, Food, Entertainment, and Education. Therefore, Saigontuorist's business is spread all over the country. https://saigontourist.com.vn/
Highland travel
Highland Adventure travel is a place that can help you experience the feeling of adventure in the Central Highlands of Vietnam. We create impressive trips in harmony with nature to make interesting things in this beautiful land of Da Lat.
Camping in Dalat
Our tourism products are all associated with nature and experience, exploring, and exercising mentally and physically. It will help you have moments of relaxation, reduce stress, and regain energy after months of work. Hard work at Datanla waterfall, camping on the pink grass hill, camping in Tuyen Lam lake or hiking through the jungle, conquering mountain peaks, immersing in team games in the connecting team building program. All are invaluable, same wonderful, and meaningful.
Highland Adventure Travel – Tour & Travel
Vinh Hy Blueskies
Vinh Hy Blueskies is a DMC that helps you discover South Center Coast special in Ninh Binh and Ninh Thuan. They provide all services to help the customer feel comfortable when coming here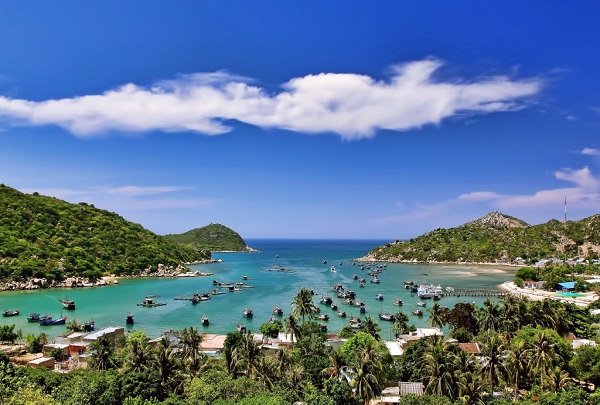 Vĩnh Hy Bay
Vinhhy blue skies were created by the purest love for nature and people in Vinh Hy. This is a small place filled with authentic smiles and pristine nature. Vinh Hy Blueskies is the best place where you can trek,  swim, and camp at Vinh Hy.
Travelstride.com
Travelstride is a website rally DMCs from around the world. You can find a trip that suits you wherever you are.
This is a website that helps businesses or customers connect with DMCs to find a trip that suits each purpose from West to East.