MICE Vietnam & Southest Asia : Highlights and Opportunities
Since 2009, Image Travel & Events has established itself as the professional inbound tour operator for major Tour Operators worldwide. We specialize in organizing MICE Vietnam Cambodia, incentives, group travel, and private tours according to the requests of our partners.
Multilingual MICE team (French, German, English, Spanish) and responsive 24/7
14 years of experience in organizing group travel for large TOs
5 representative offices in Indochina countries: Vietnam, Cambodia, Laos
Focus on trips that comply with responsible tourism standards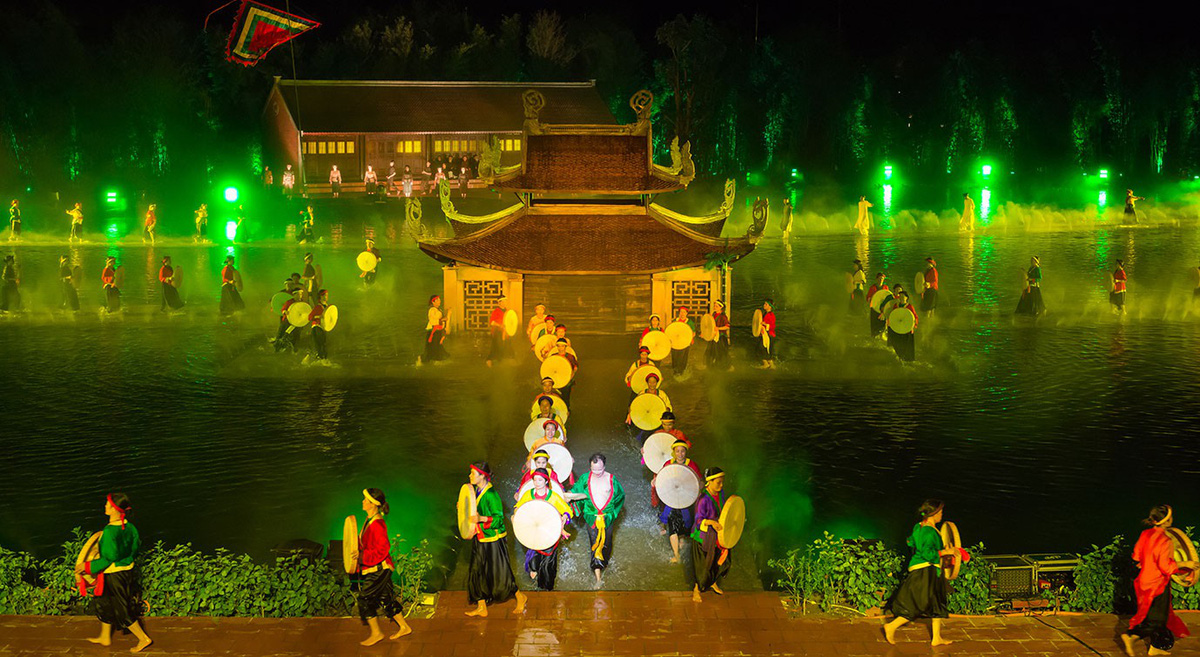 MEETING
INCENTIVE
CONFERENCE
EVENTS
MEETING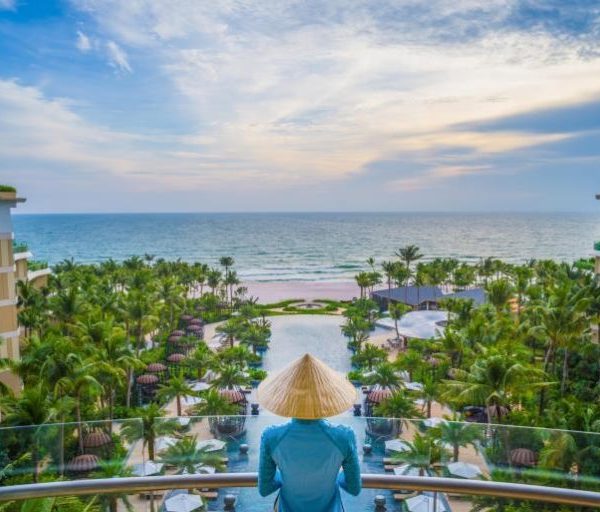 MEETING
Image Travel & Events is always ready to offer you trip ideas, innovative concepts, and media packages to enhance your gatherings on-site in MICE Vietnam Cambodia. These two Southeast Asian nations are also highly sought-after destinations by international travelers due to their preserved authenticity and complete immersion. These two Southeast Asian nations are also particularly popular destinations for international travelers because of their preserved authenticity and total change of scenery.
INCENTIVE
CONFERENCE
EVENTS
Unlocking the Potential of MICE Vietnam Cambodia
Vietnam and Cambodia have many advantages to meet the needs of various events such as meetings between collaborators, reward programs for employees, or events to express gratitude to the customers of a business.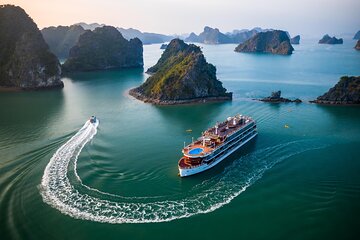 You can choose between several different options: ecological bungalow in the middle of the rice fields, resort by the river in the old town, All inclusive in the high-end complexes or unforgettable night in a local village…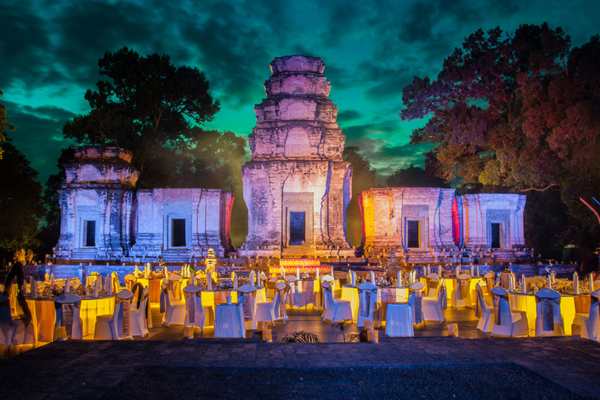 The gala dinner is specially tailored, imbued with authentic local flair. From the restaurant on the beach, in front of the town hall of the village to the majestic temple of Angkor, in mysterious caves, many ideas will be offered to your customers.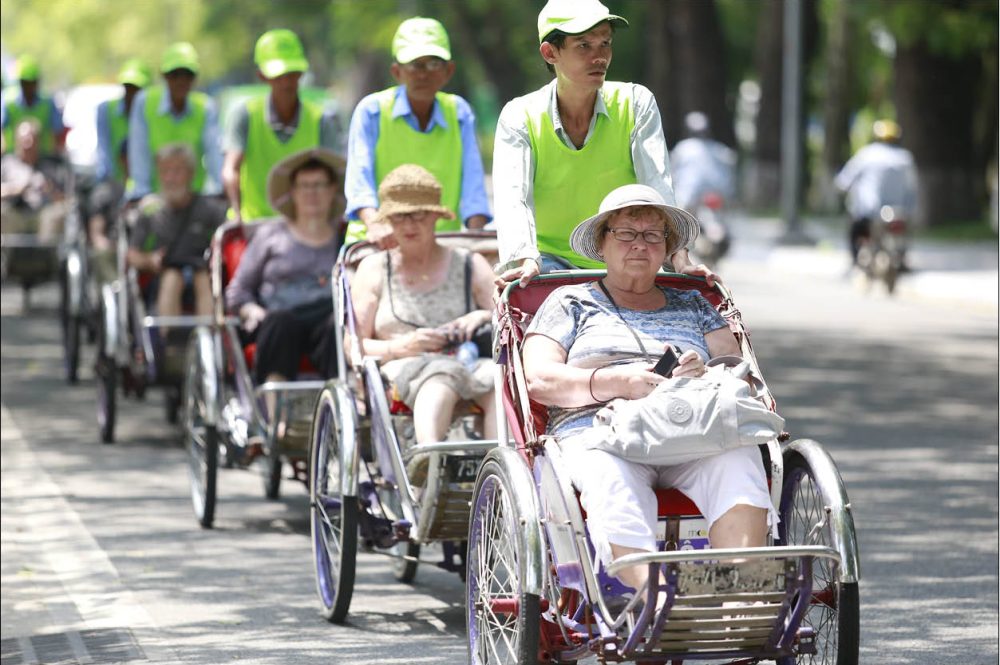 The combinations between local means of transport and visits will offer different perspectives, varied rhythms during the trip. Sometimes it's even an opportunity to create a new and exciting encounter! A ride on a scooter, a canoe, a rickshaw, a dragon boat, why not?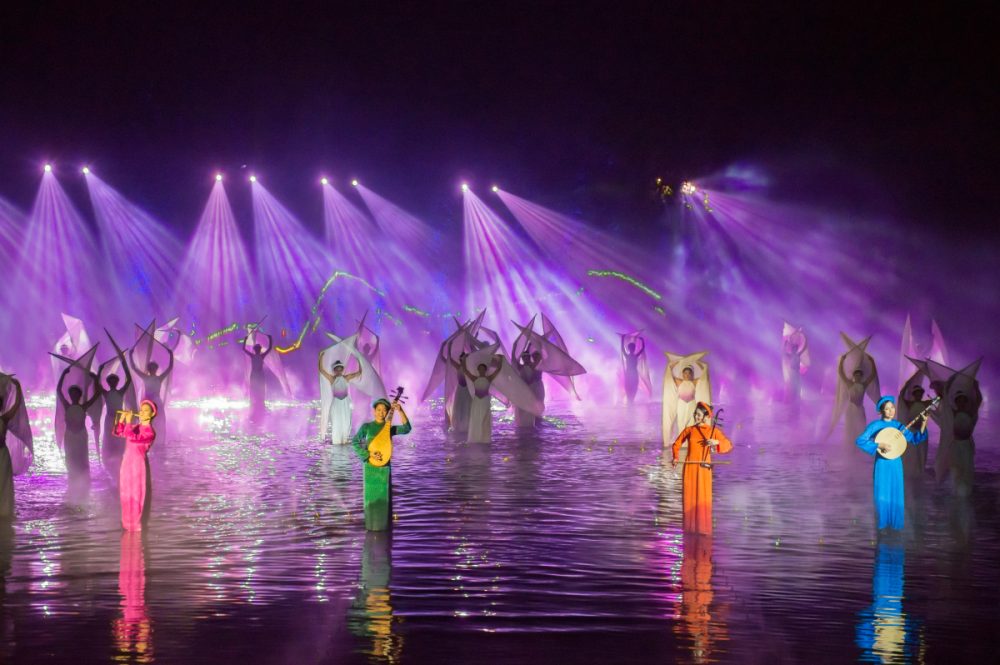 Incentive packages are tailor-made, bringing together a variety of themes: culture, nature, gastronomy, relaxation/well-being, sport/outdoor activities… with various styles: warm, dynamic, refined… They can be combined with light team building activities and treasure hunts.
IMAGE Travel & Events has a department specializing in MICE travel. It is made up of travel advisories, multilingual event organizers, always ready to design unique MICE packages on-site with various options (cultures, sports, luxury, nature immersion, additional media kit, etc.).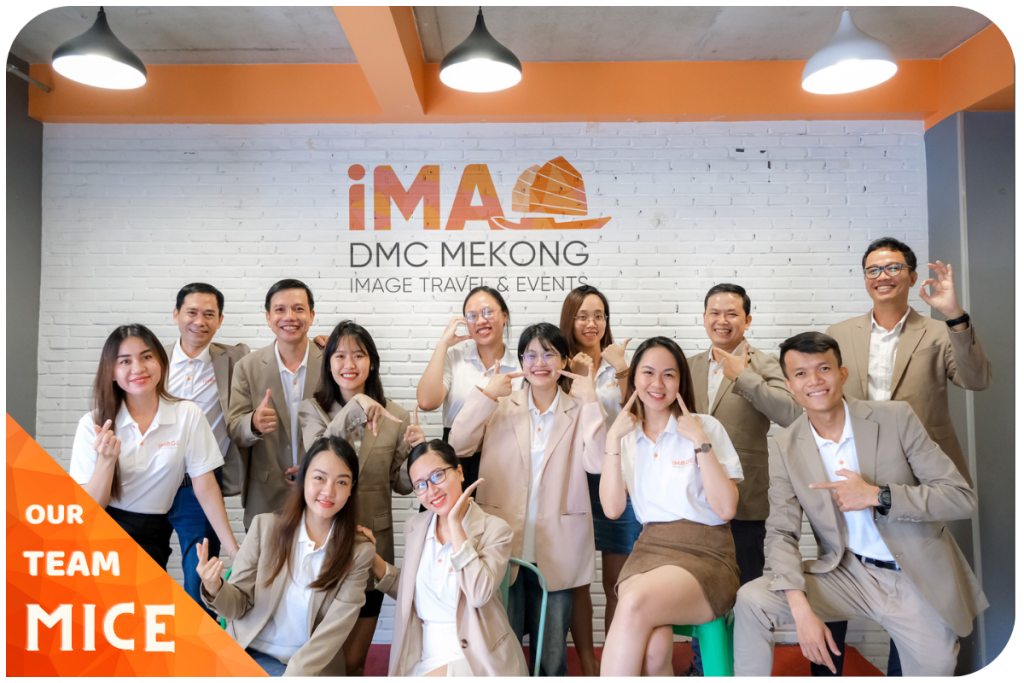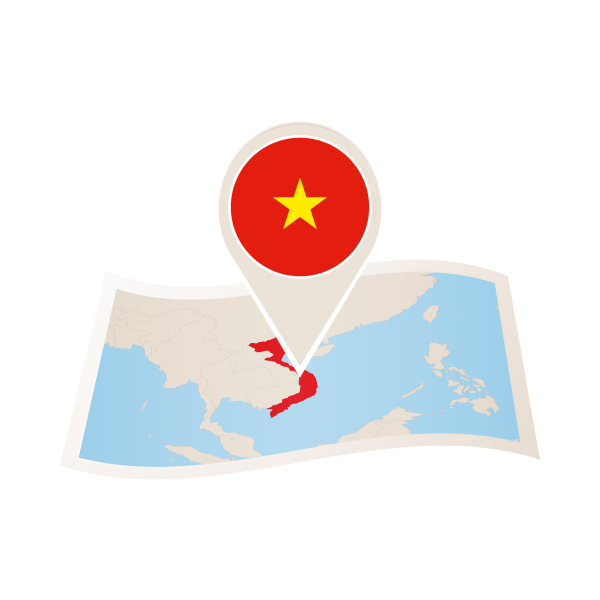 For business events, Vietnam has many suitable destinations for MICE trips in each region of the country, including major cities such as Hanoi and Ho Chi Minh City, as well as tourist attractions. Famous tourist attractions such as Ha Long Bay, Hoi An and Da Nang. The cities of Hue and Nha Trang in Central Vietnam or the island of Phu Quoc are also good options for MICE trips. On the other hand, the rest of the country can accommodate and attract large groups for worry-free entertainment.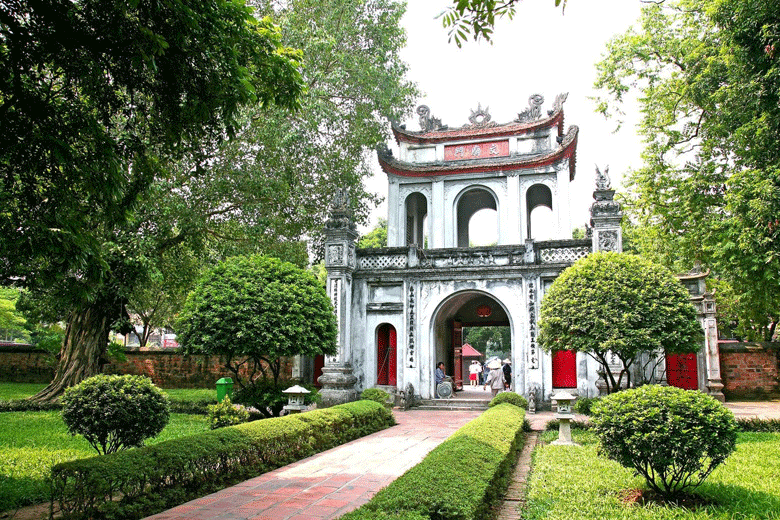 HA NOI
Ha noi, the capital of Vietnam, is a spellbinding destination where millennial history and modernity blend harmoniously. Its lively alleys, French colonial architecture and traditional temples create a unique atmosphere. Hoan Kiem Lake shines in the heart of the city, providing an oasis of calm. Colorful markets and street food stalls reveal delicious Vietnamese cuisine. The Ho Chi Minh Mausoleum and the Temple of Literature testify to the cultural depth. Hanoi is a journey into the heart of Vietnamese culture, where old and new collide with charm.
HA LONG BAY
Ha Long Bay, a UNESCO World Heritage Site, is a natural jewel of Vietnam. Its emerald waters are home to thousands of uniquely shaped limestone islands, creating an enchanting seascape. Cruises through these spectacular rock formations offer breathtaking views. Hidden caves and caverns add a mysterious dimension to the experience. Water activities, tasting fresh seafood and unforgettable sunsets make Ha Long Bay a must-visit destination for nature and adventure lovers.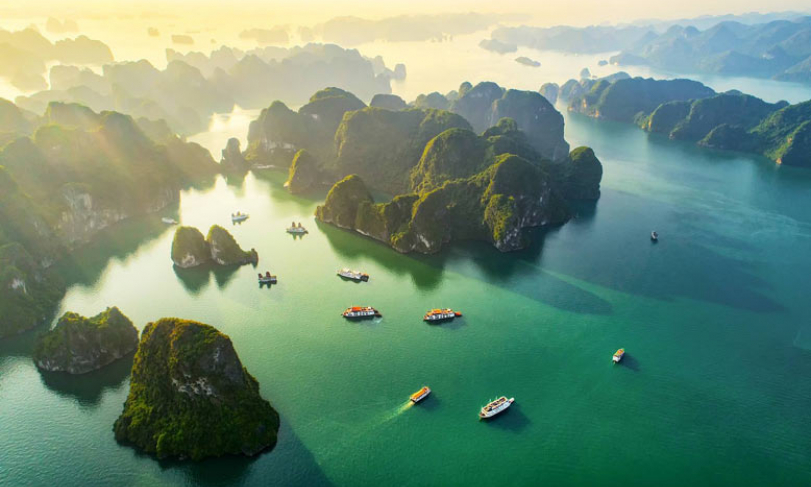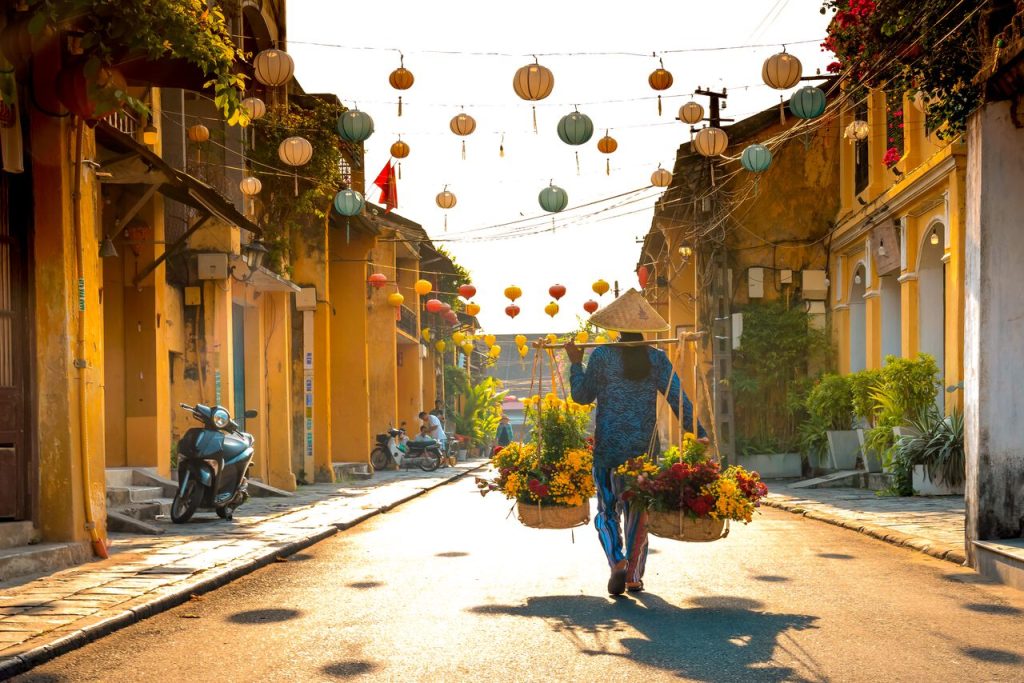 HOI AN
Hoi An, a coastal city in Vietnam and a prominent location for MICE Vietnam events, is a real cultural treasure. Its charm lies in its cobbled streets, colorful wooden houses and lanterns that light up at night. It's a place where history comes alive, with its ancestral homes, temples and centuries-old Japanese bridge. Hoi An is also famous for its tailors and craftsmen who make bespoke clothes and handicrafts. The nearby beaches add a seaside touch to this destination, making it a place where authenticity and beauty meet harmoniously.
HO CHI MINH CITY
Ho Chi Minh City, formerly known as Saigon, is the vibrant heart of southern Vietnam. This bustling metropolis is a captivating blend of history and modernity. The bustling streets are lined with contemporary buildings and historical monuments such as Notre-Dame Cathedral and the Central Post Office. The Reunification Palace recalls the country's turbulent history. Bustling markets, delicious street food and leafy parks add to its charm. Ho Chi Minh City is a window on Vietnamese urban life, vibrant with energy and contrasts.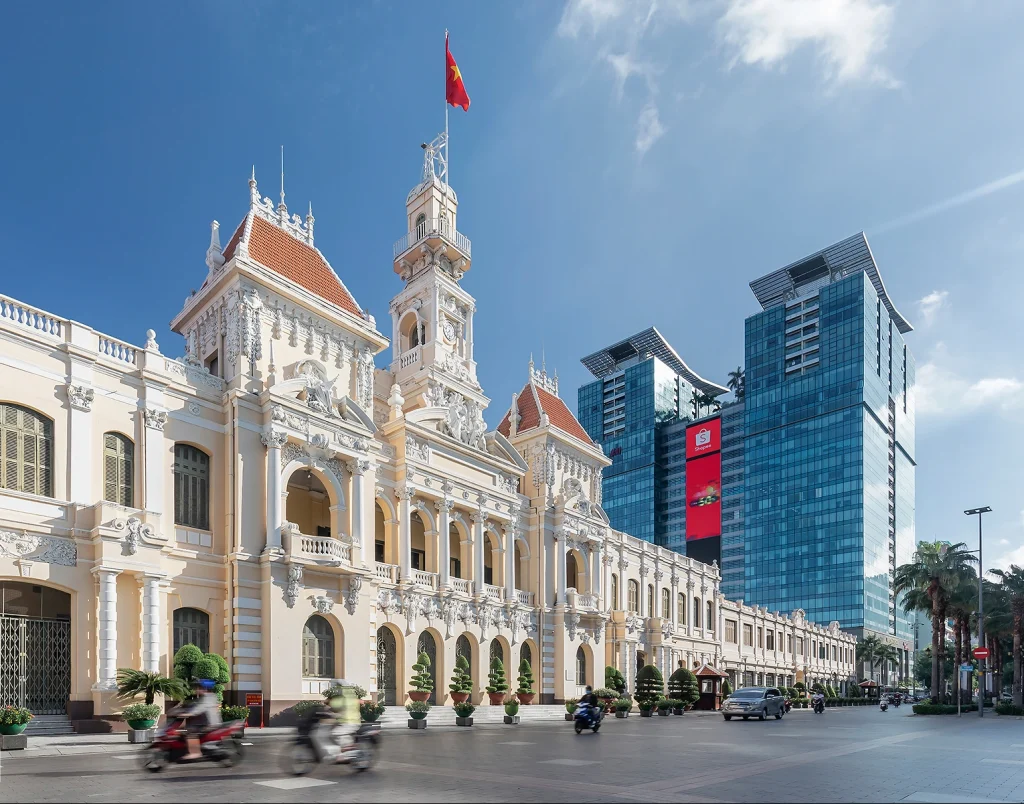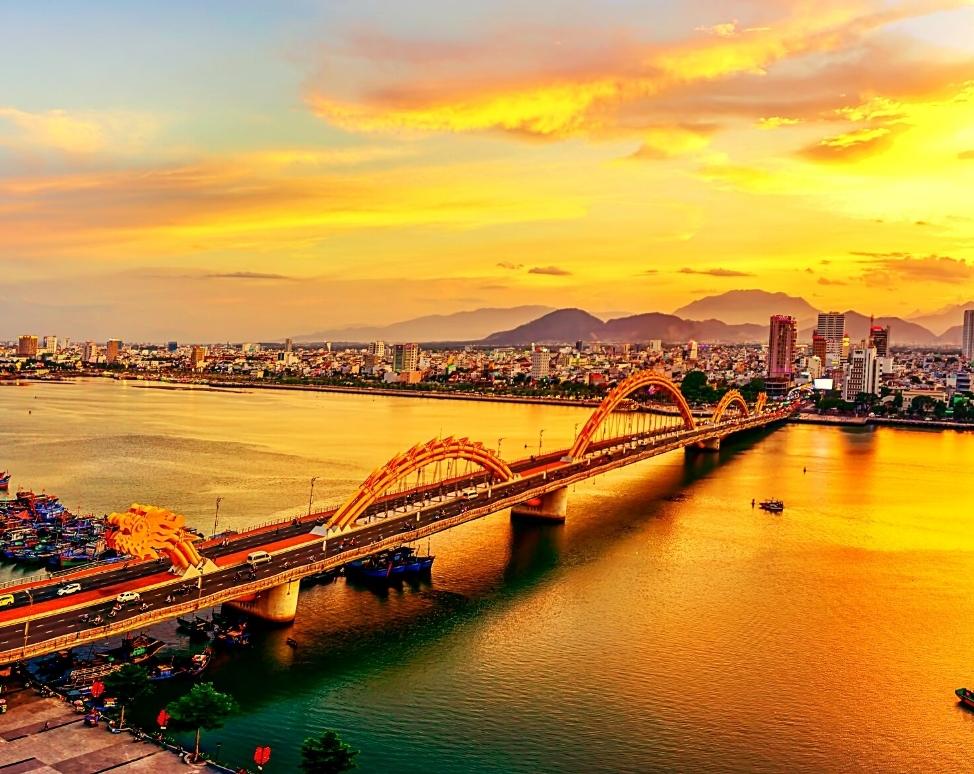 DA NANG
Da Nang, a coastal city in Vietnam, captivates with its scenic beauty and rich culture. It attracts tourists around the world by pristine beaches such as My Khe and Non Nuoc. Its famous Bragon Bridge connecting the districs, and the Cham Museum exhibiting the historical heritage, are essential. Its modern infrastrutures such as the Ariyana Conference Center and the Da Nang Exhibition Center offer world-class facilities for business events. Companies find the perfect blend of business and relaxation here due to the beaches, golf courses, and exquisite local cuisine. 
PHAN THIET
Phan Thiet, a coastal city in central Vietnam, captivates with its beautiful sandy beaches and diverse culture. The Pôshăngcham tower bears traces of the region's history while the Hon Rom Reserve stands out for its wild nature. Phan Thiet is also catching attention in the MICE field. Phan Thiet considers itself an ideal meeting destination, combining work and entertainment with its magnificent sea views, golf courses, high-end resorts and unique local cuisine.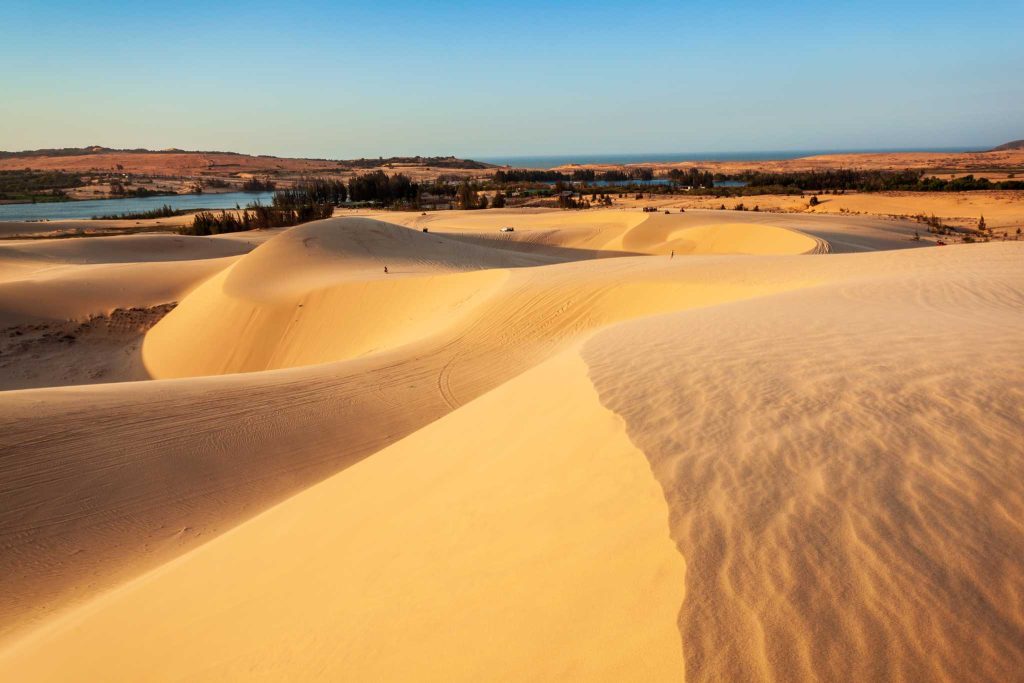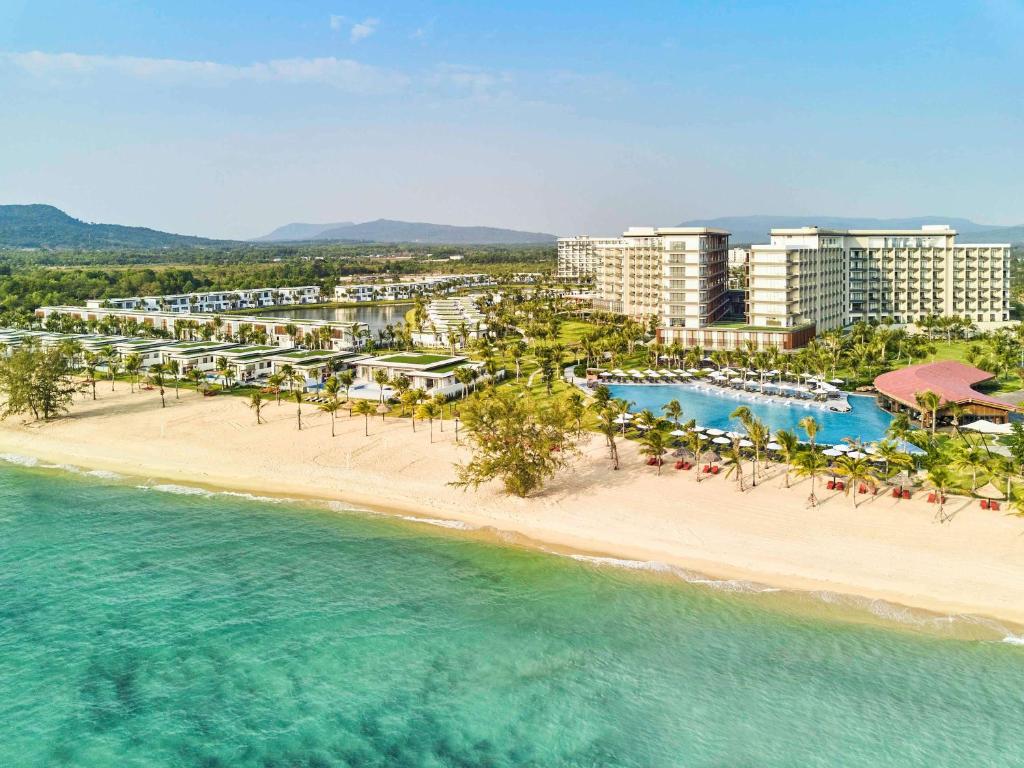 PHU QUOC
Phu Quoc, tropical pearl of Vietnam, is an island paradise in the Gulf of Thailand. Its white sand beaches lined with palm trees offer crystal clear waters ideal for snorkeling and swimming. The island is home to lush vegetation, nature reserves and picturesque fishing villages. Phú Quốc National Park is home to remarkable biodiversity. The booming island also offers luxury resorts, fine dining and a relaxed vibe. Phú Quốc is the perfect place for a seaside getaway, a blend of natural beauty and modern comfort.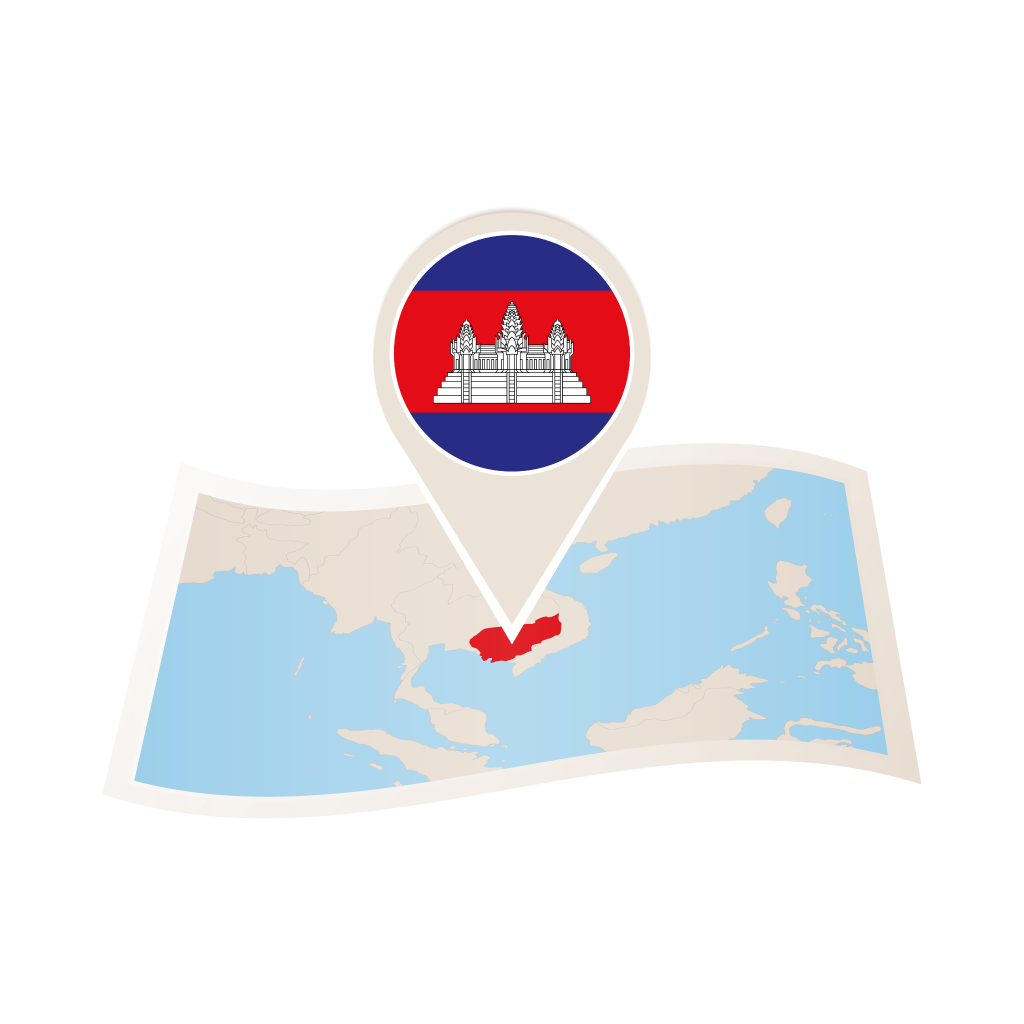 Cambodia stands out as the ideal MICE destination for those who love to explore mysteries. With iconic historical sites like Angkor Wat and a licensing policy that facilitates events, it provides a special backdrop for MICE tourism. From gatherings in the heart of history to unique cultural experiences, Cambodia promises lasting memories.
SIEM REAP
Siem Reap is positioning itself as an exceptional MICE destination in Cambodia. Famous for the Angkor Wat complex, a UNESCO World Heritage Site, this city seamlessly combines cultural heritage with modern event facilities. Luxury hotels, conference centers and unique venues make for memorable meetings and events. Participants can explore ancient temples, enjoy unique cultural experiences and appreciate the mesmerizing beauty of Siem Reap. A MICE destination that combines business and authentic discoveries.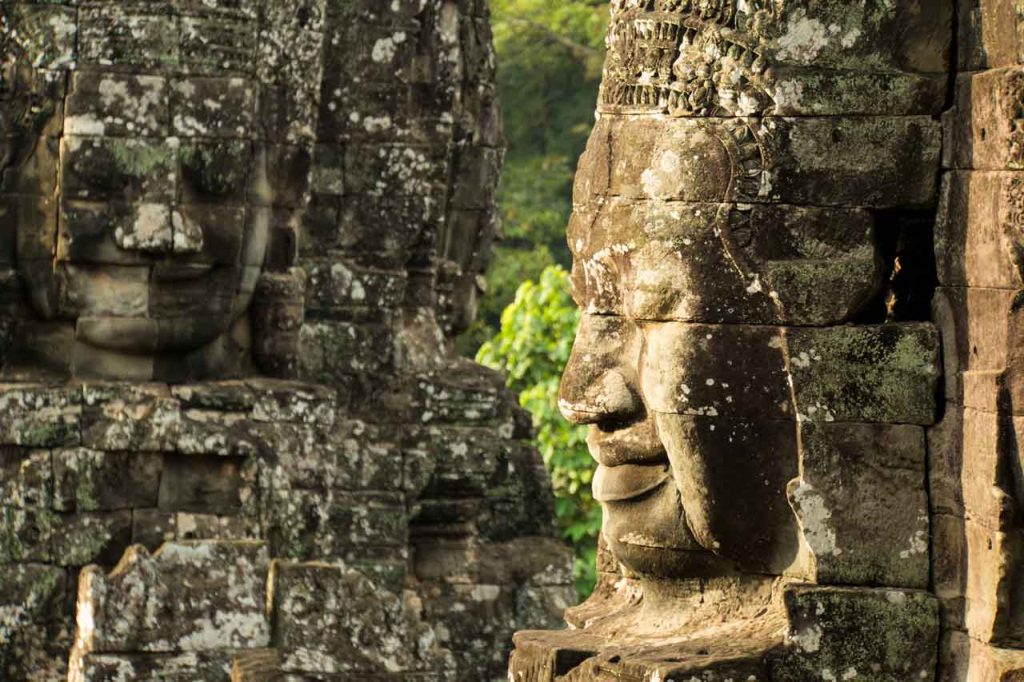 PHNOM PENH
Phnom Penh, the capital city of Cambodia, reveals a captivating fusion of history and modernity. Nestled on the banks of the majestic Mekong River, the city depicts a tumultuous past through sites such as the Royal Palace and the Silver Pagoda, reflecting the cultural richness of the country. The city comes alive with bustling markets, culinary delights and tree-lined avenues, creating a unique atmosphere. Phnom Penh, between its glorious past and its promising future, charms travelers and professionals looking for an authentic experience in the heart of Southeast Asia.
SIHANOUKVILLE
Sihanoukville, a gorgeous resort town in Cambodia, is well known for its immaculate beaches and laid-back vibe. The city, perched on the Gulf of Thailand's shore, has golden sandy beaches like Ochheuteal and Otres, a tropical paradise. The waters are inviting for swimming and water sports. The food scene features fresh seafood and traditional Cambodian dishes, while local markets are brimming with unique handicrafts and souvenirs. Sihanoukville is a must-visit stopover in Southeast Asia because it provides a beguiling beachfront getaway where coastal charm combines with attractive commercial prospects.