Laos Travel Guide
Laos is the most peaceful country in Southeast Asia, where time seems to stand still, a country that has managed to keep its authenticity and identity. That is also a special thing that attracts tourists to Laos. But do you and your customers already have enough tourist information about this place? We bring a Laos travel guide, helping travelers know the best time and the best places to visit Laos, making their trip more enjoyable and fulfilling!
In the North, luxurious landscapes and rice plateaus on the mountainsides rise in Luang Prabang, a quiet little town on the Mekong river banks. This place is the landmark of Buddhism in the country.
One of the best places to visit Laos is Vientiane, the capital famous for its French architecture. Not far from Vientiane, Vang Vieng is an interesting tourist destination located between Luang Prabang and Vientiane. This is a small town that still retains the wild character exuding from the green of the trees and the peacefully flowing river. Visitors from Asia to Europe all over the world come to this place for relaxation and entertainment.
In the South, Pakse city was founded by the French in 1905, the Bolaven Plateau and its imposing jungle, its waterfalls, and the elephant rides. In the far south, the 4000 islands of the Mekong River.
Let's find out what this Laos travel guide has with DMC Image Travel and Events. We want your customers to get in touch with the soul of Laos and what makes this country so special and quietly unique.

The best time to visit Laos is during the dry season, from November to April of the following year. Temperatures don't fall below 15°C and begin to rise from the end of March to May. Avoid the monsoon season, which starts between May and July and lasts until November. During these heavy rains, temperatures average between 25 and 30°C. It is also wise to choose your time according to the places you want to visit.
BEST PLACES TO VISIT IN LAOS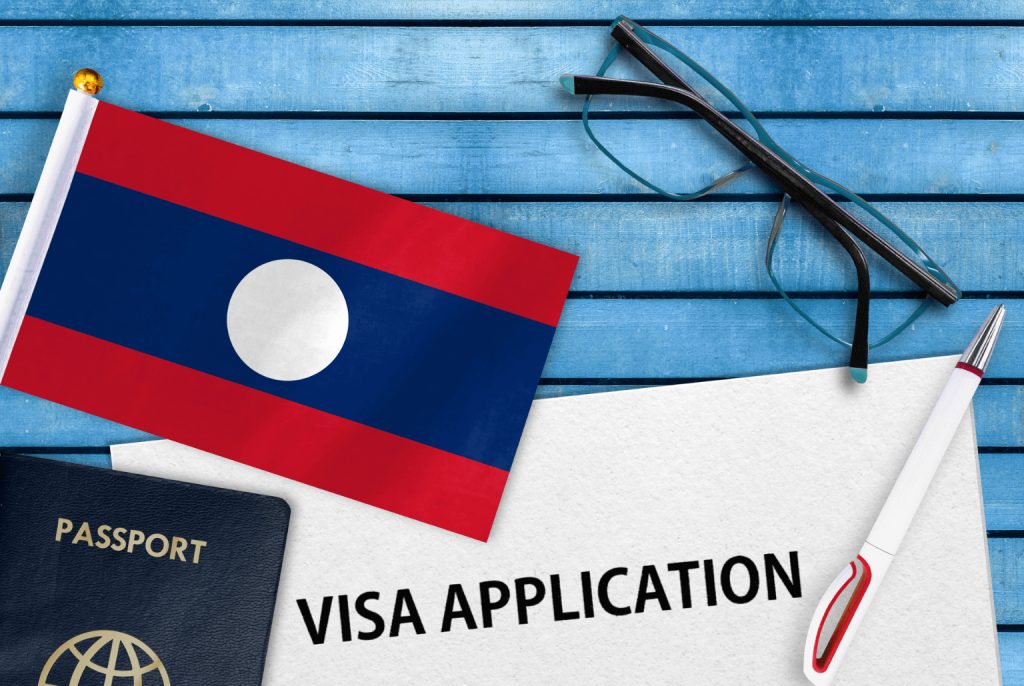 After nearly 2 years of fighting Covid-19, Laos has officially opened its doors to European tourists. Indeed, the number of Covid cases has plummeted in the country. Although restrictive measures remain in place (social distancing, wearing masks in public), the conditions of entry into Laos are becoming more and more accessible.
 

For Laos, you should apply for
Laos E-visa
on: https://laoevisa.gov.la/index for 50 USD/person. In addition, you need to prepare additional documents such as vaccination certificates, and passports valid for at least 6 months after submission, with 3 blank pages left. A visa on arrival in Laos is possible, but it is still very complicated so it is not recommended. Those are the entry regulations as well as how to apply for a
Laos E-visa
updated in May 2022.