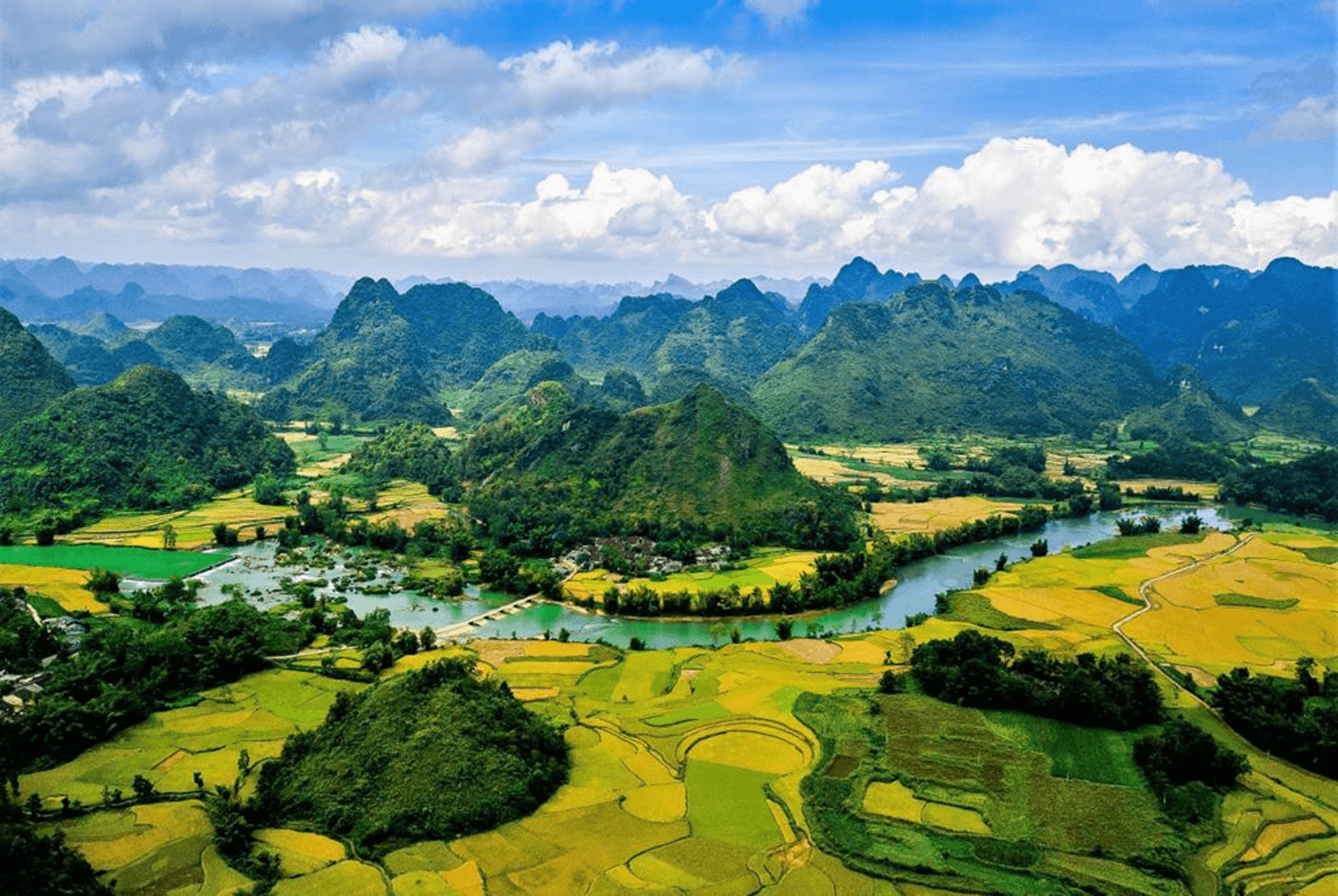 1. Cao Bang overview
Cao Bang

is a mountainous province, the border is located in the Northeast of Vietnam, bordering Guangxi (China) with a border length of over 333 km and 272 km from Hanoi to the North.

The terrain is quite diverse, mainly limestone plateau interspersed with soil

Cao Bang's climate is divided into two distinct seasons. The rainy season lasts from April to September. And the dry season lasts from October to March of the following year.

Tourist attractions include lakes, waterfalls, caves and several historical sites.

Ethnicity: Viet, Tay, Nung, Dao, Hmong, San Chay, Lo Lo Noi, Tho, Dao…
2. When is the best time to travel to Cao Bang?
The best time to admire the beauty of Cao Bang Vietnam is from August to September. At this time, the air is cool, the weather is less rainy. Which is very convenient to be able to move and visit the beautiful scenery of Cao Bang nature. The waterfalls are full at this time, which is an opportunity for your customers to admire the majestic scenery.
In November and December, buckwheat flowers and wild sunflowers cover the mountains and forests creating a beautiful landscape picture.
In late spring and early summer, the weather is neither too cold nor too hot. Traveling to Cao Bang at this time, your customers will be able to witness firsthand the apricot and plum forest laden with branches.
Or you can also go "hunting for ice and snow" in Cao Bang in winter. In the Phia Oac forest, this phenomenon often occurs when the temperature drops.
3. How to get to Cao Bang?
From Hanoi to Cao Bang, you can go by car. It will usually be included in the tour program for a week or more to explore the mountains of Northern Vietnam.
4. Places not to be missed in Cao Bang
Pac Bo
Pac Bo is a special national revolutionary historical relic of Vietnam, far from the center of Cao Bang City is 52 km and is the starting point (km 0) of Ho Chi Minh road. This is the place where President Ho Chi Minh chose to live and do revolutionary activities after 30 years of searching for a way to save the country.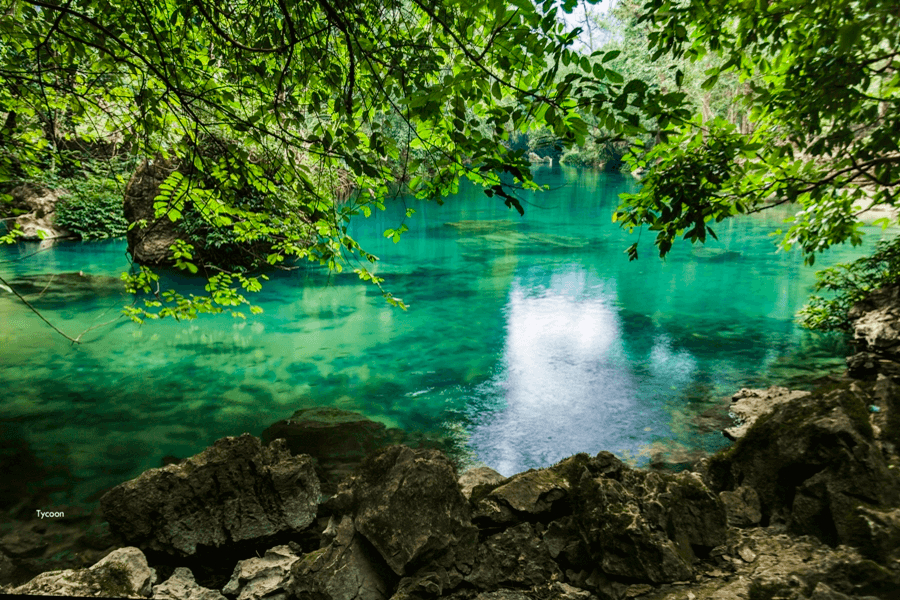 Lenin stream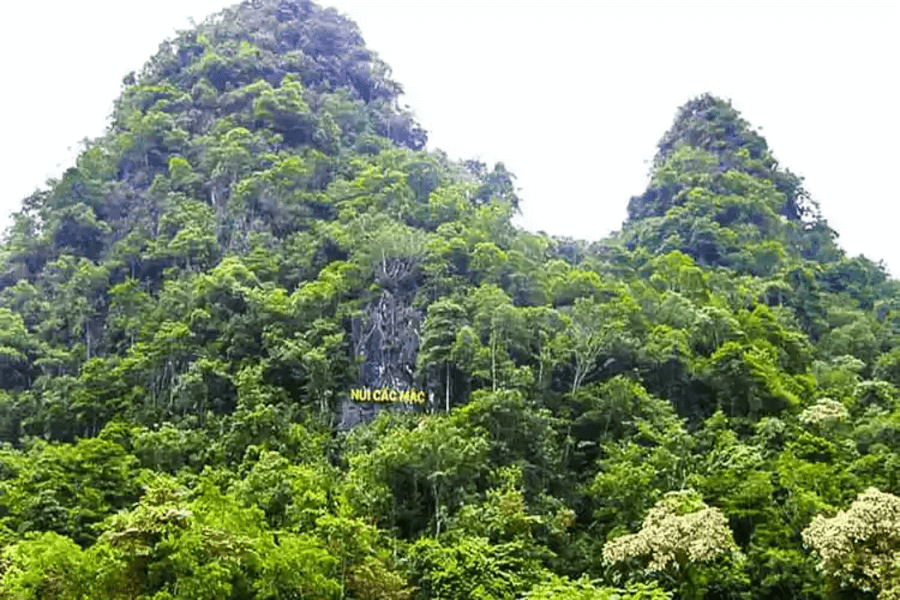 Cac Mac mountain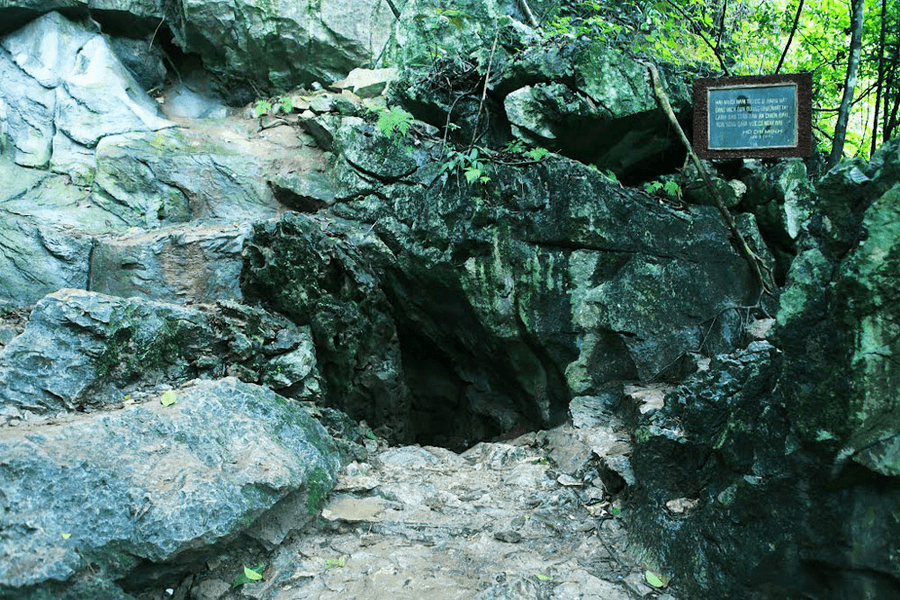 Coc Po Cave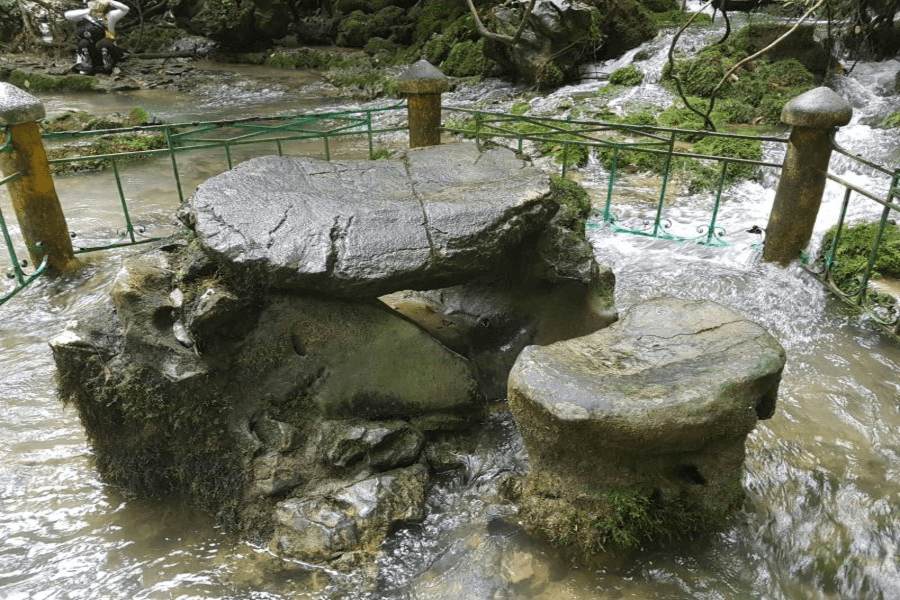 Stone table – where President Ho Chi Minh worked
Ban Gioc Waterfall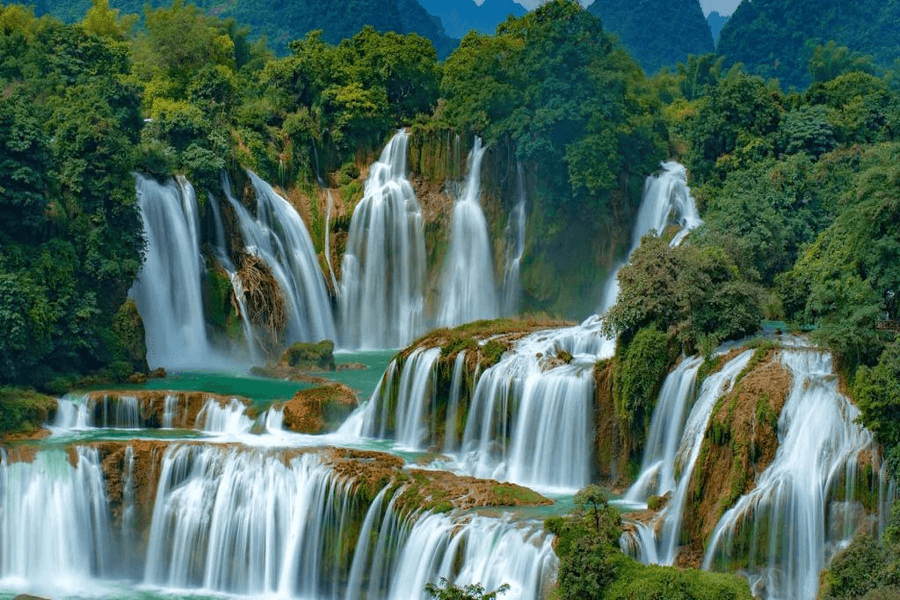 Ban Gioc Waterfall is a group of waterfalls located on the Quay Son River, at the border between Vietnam and China. This is famous as one of the largest natural waterfalls in Southeast Asia with a height of more than 60m and the longest slope of 30m. The time from September to October is the most ideal time to explore Ban Gioc waterfall.
Phat Tich Truc Lam Pagoda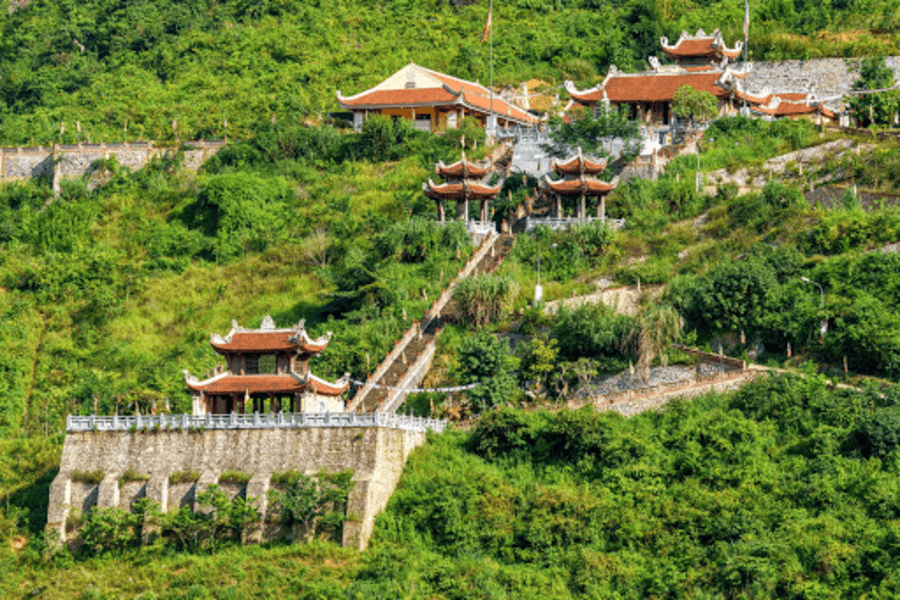 Phat Tich Truc Lam Pagoda  is the first pagoda built in the northeastern border region of Vietnam. Located on Phia aim mountain, about 500m from Ban Gioc waterfall. If standing from here, your customers will have the opportunity to admire the majestic and poetic beauty of Ban Gioc waterfall from above.
Ma Phuc Pass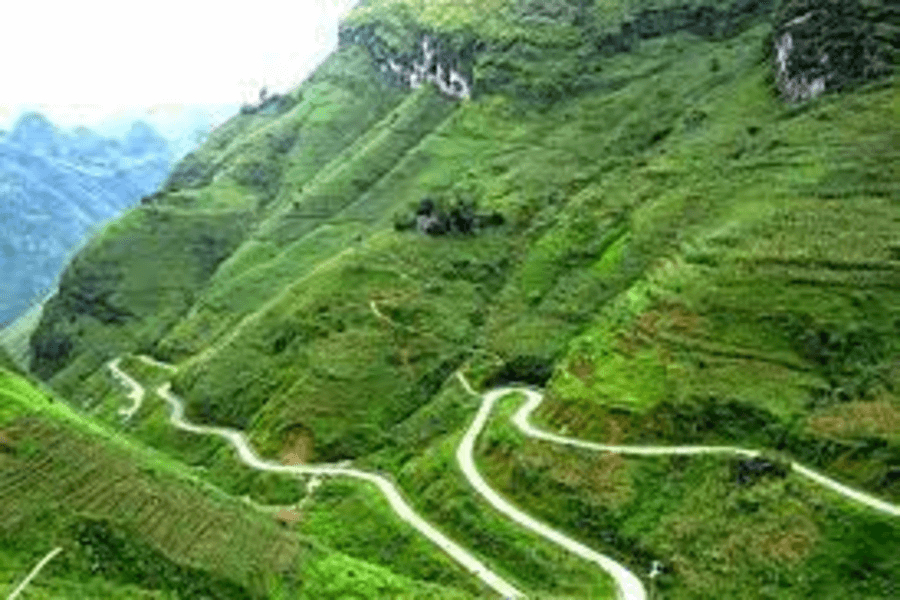 Ma Phuc Pass is the most beautiful pass in Cao Bang province. With a length of more than 3.5 km, nearly 700m above sea level and 7 sloping floors with craggy sleeves. There are two limestone blocks on both sides of the road, the citadel standing close to each other like two horses lying prostrate, from which the pass is named "Ma Phuc". To reach the top of the pass, you have to go through 7 steep turns with a small pass, narrow and winding.
In addition to the above places, in addition to the above places. There are other attractions such as Nam Tra waterfall, Khau Lieu pass; Nguom Ngao Cave; Pac Rang village community calendar…Each place has interesting attractions enough to hold each of your customers when they come here.
5. Cao Bang cuisine and specialties
Roast duck 7 flavors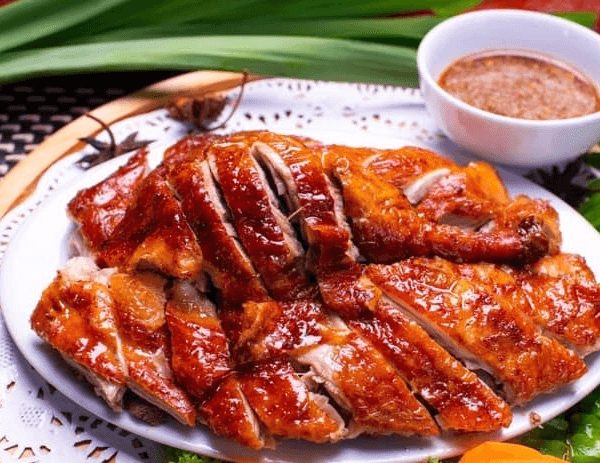 In Cao Bang, 7 flavors roasted duck as a main dish in important events such as Tet holiday, wedding,… As a dish originating from the Tay ethnic people. 7- flavored roast duck is also a "special treat for guests" showing the enthusiasm of the owners and people here.
Ant egg cake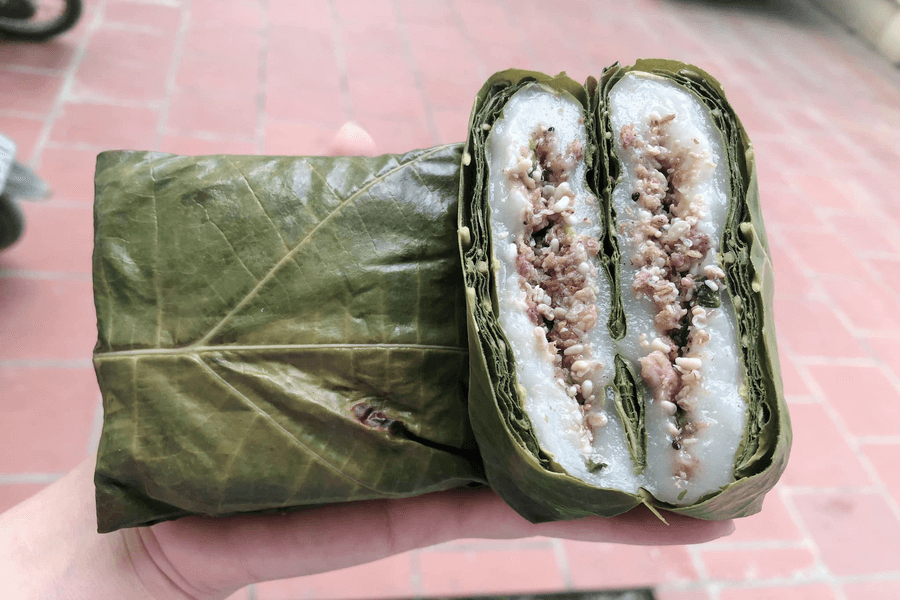 Ant egg cake is a specialty of the Tay people living in Cao Bang Vietnam. The cake is called ant eggs because the main ingredient for making cakes is ant eggs. Cake can only be made in the period from April to May of the solar calendar. Because this is the time with the most ant eggs.
Banh Che Lam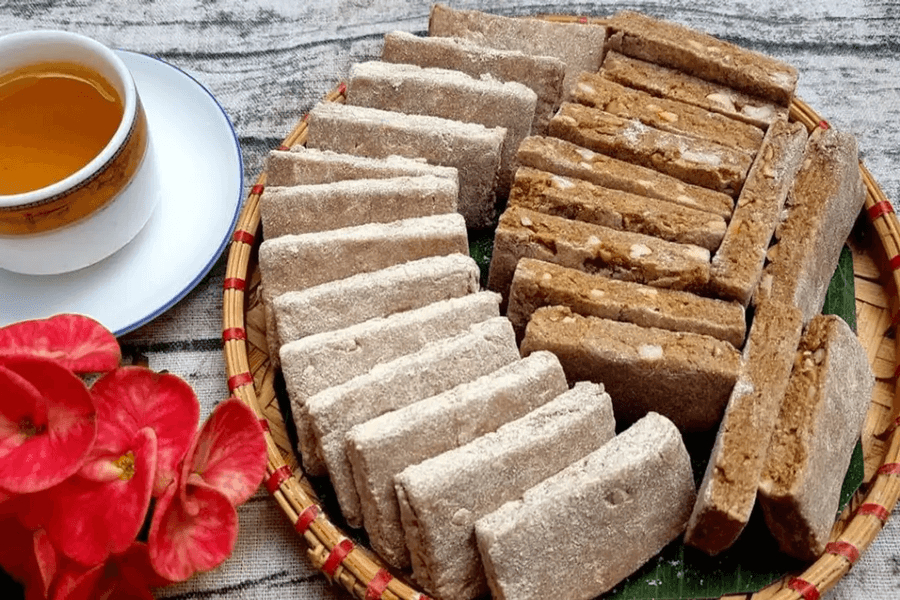 Banh Khao – the taste of Tet holiday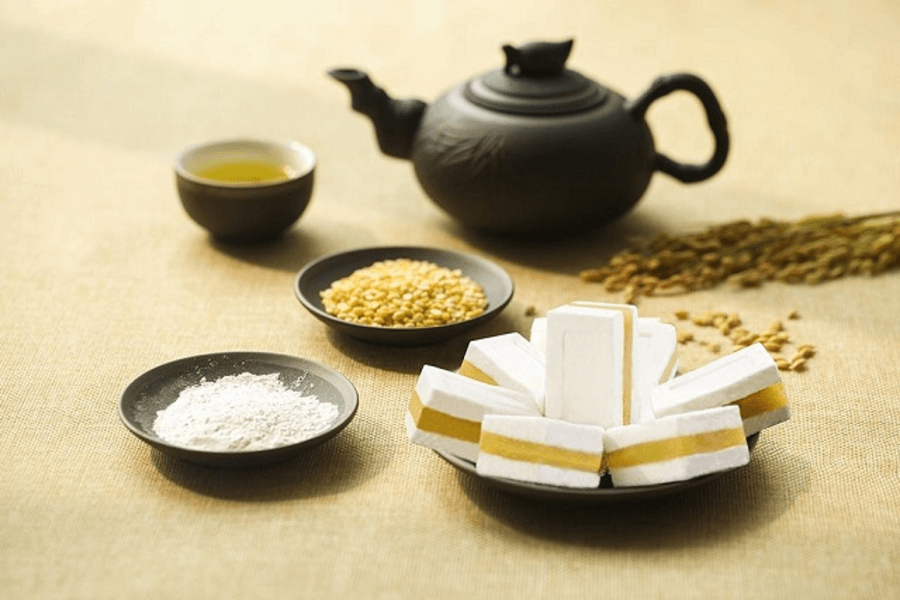 This is a type of cake made from simple ingredients such as glutinous rice flour for the shell. And the filling is made from fatty meat mixed with delicious peanuts. With the ingenuity and meticulousness of the Tay ethnic girls, they can turn simple ingredients into a specialty cake of Cao Bang Vietnam. Not only associated with the growing up process of each person, but also a traditional "New Year's Day dish" in the locality.
Xoi Tram (Xôi Trám)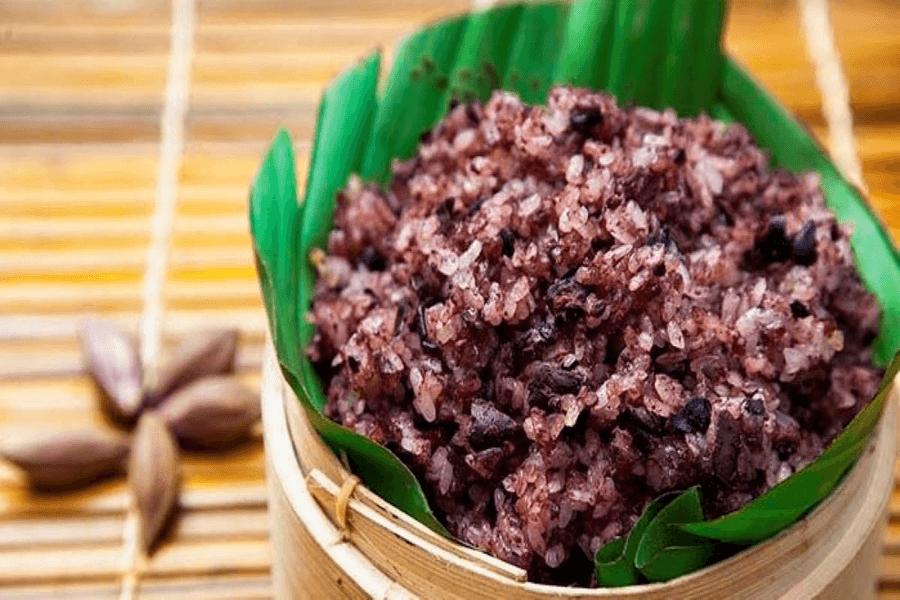 Xoi Tram is not only a familiar dish of the people, but it is also one of the specialties of Cao Bang Vietnam that makes everyone nostalgic. With a special delicious taste. The cooked fillings are boiled to take the steamed meat with glutinous rice to create a fragrant pink-purple sticky rice that does not stick to the hands. Vietnam Record Association – Vietnam Record Organization has announced Xoi Tram in the list of top 100 typical dishes and specialties of Vietnam.
The above sharing has brought you useful information about the upcoming journeys to Cao Bang for your customers. Please contact your local travel partner for advice on interesting Cao Bang travel itineraries!