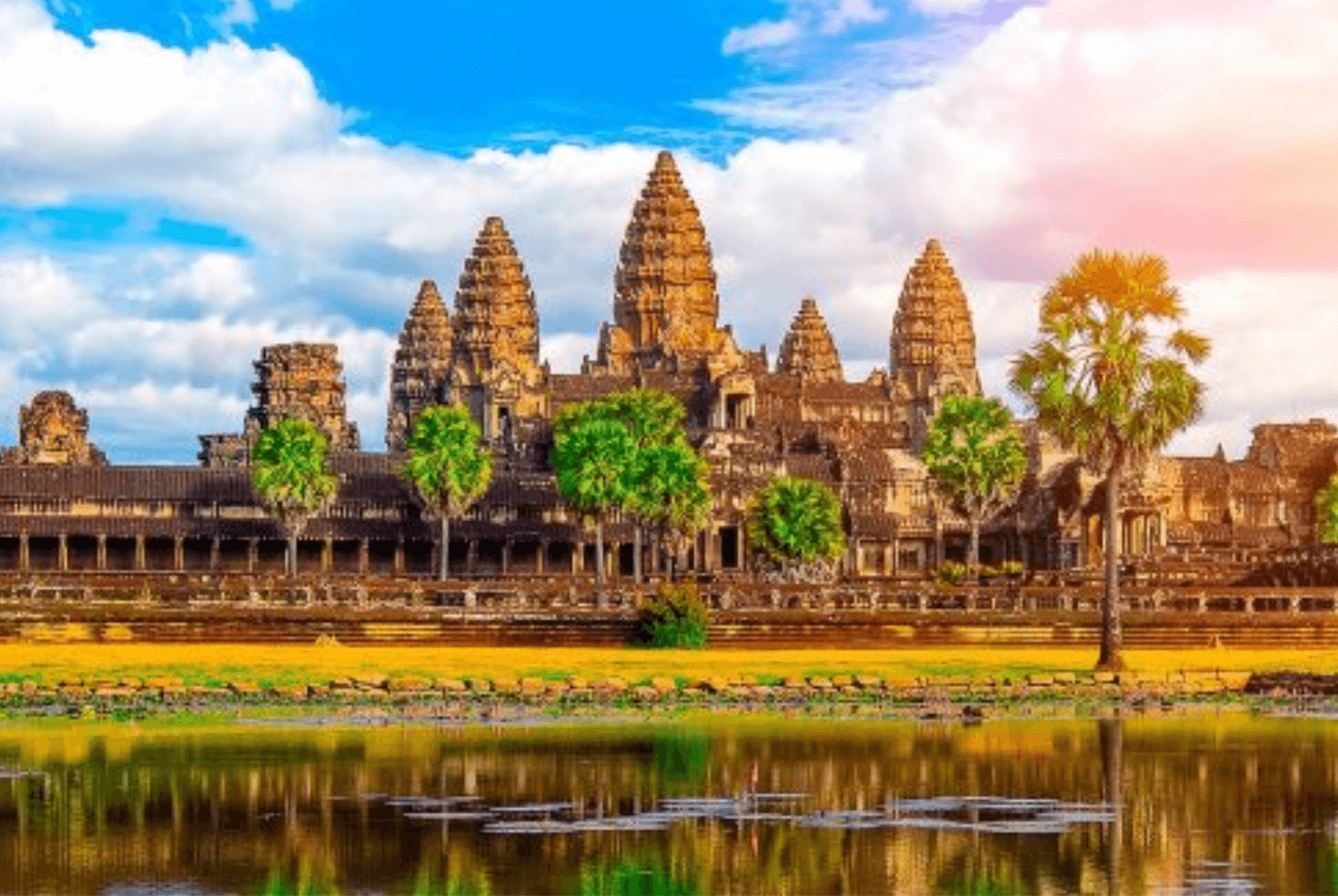 DISCOVER ANGKOR WAT, ONE OF THE LARGEST MEDIEVAL CITIES IN THE WORLD!
Come and discover the magnificent complex of  Angkor Wat! Located a few kilometers from the city of Siem Reap, this archaeological UNESCO World Heritage Site plunges you into  Cambodia's past. Put yourself in the shoes of Indiana Jones and explore this huge complex that once was one of the capitals of the Khmer Empire.
Angkor Wat and Angkor Thom are the two most famous areas: while Angkor Wat was beaten as a " state temple ", Angkor Thom was the royal city. Both witnessed to the greatness of Angkor,  one of the largest medieval cities in the world.
Angkor Wat
Like all other Khmer temples, Angkor Wat was built of stone, a material destined to last for eternity. The stone used for most of the Angkor temples was the sandstone extracted from  Mount Kulen located about 20 kilometers from the site. If the temple is gray today, imagine that it was formerly covered with magnificent colors. Today, there are still some traces of red paint whose pigments have withstood the onslaught of time unlike the white or blue that have disappeared. According to the researchers, the walls of the temple were once covered with white paint while the roofs were golden:  Angkor Vat was undoubtedly spectacular!
This temple houses 1832 devatas! Sometimes decorated with jewels, elaborate headdresses, and superb costumes, they are a testimony to the refined Khmer art. Also called  Apsaras, they are female divinities that can be described as nymphs, and celestial courtesans who charm the gods with their dances and songs.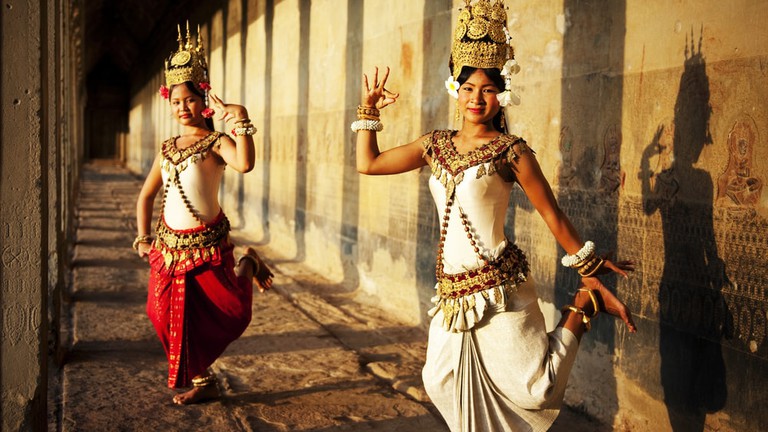 Apsaras – Angkor Wat
Angkor Thom
Bayon is the main temple of Angkor Thom, it includes forty-nine towers carved of giant faces with troubling smiles. Of Javanese inspiration, the influences are also Hindu, worshiping  Shiva and  Vishnu. This temple of state was probably aimed at gathering all the energies of the kingdom and all the religions.
The 300-meter-long  Elephant Terrace has a wide variety of sculptures such as representations of elephant processions decorated with lotus flowers around the trunk, Garudas, and lions. The most impressive sculptures are at the north of the terrace: elephants of almost real size, as well as.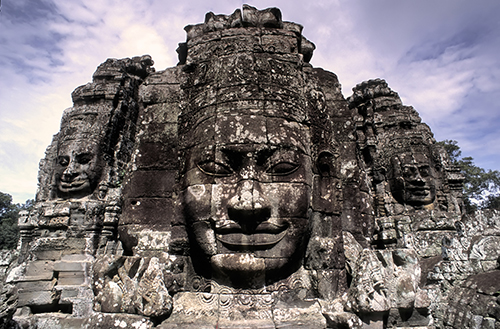 Bayon – Angkor Thom