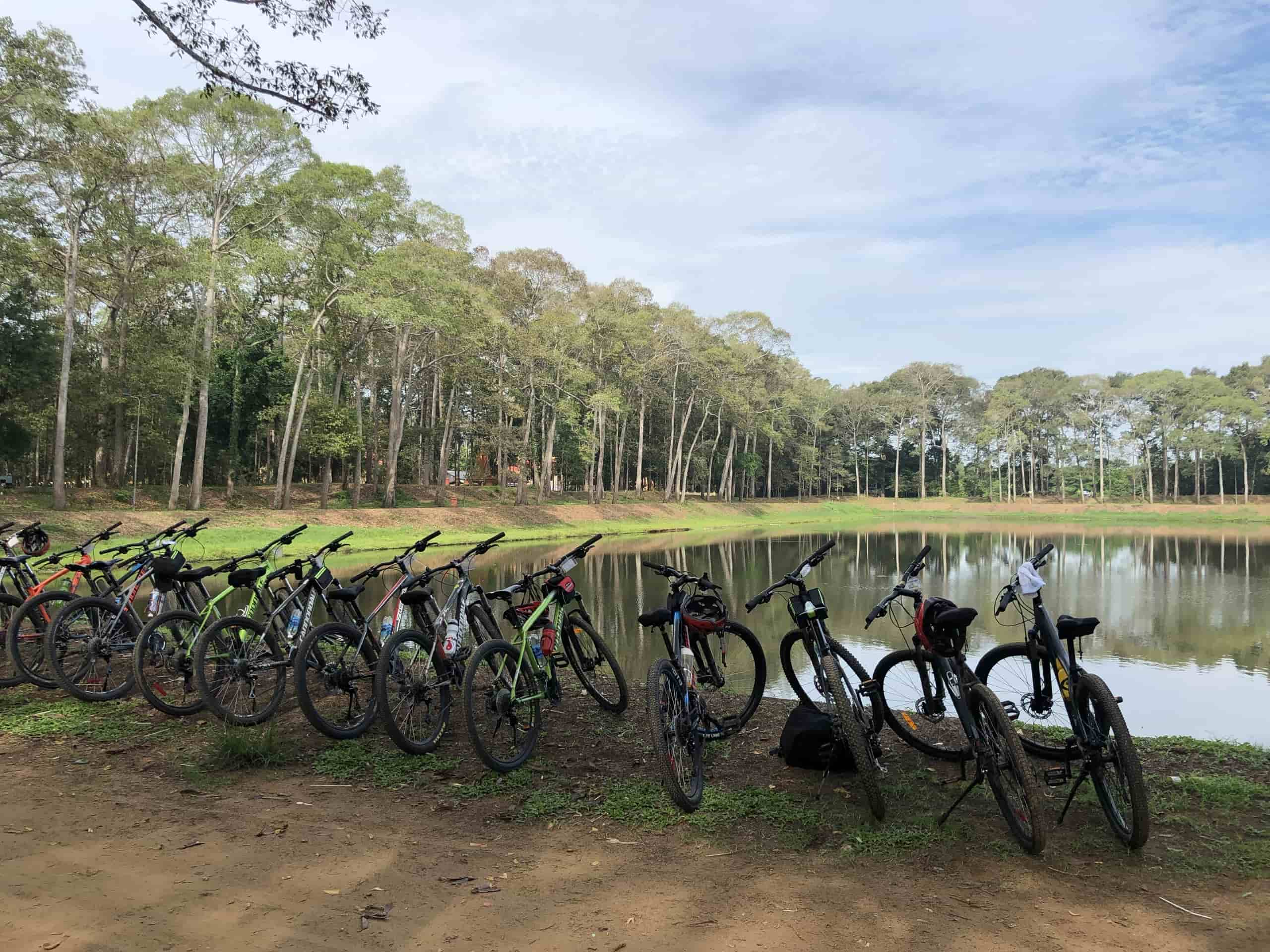 Discover the Mekong Delta at the rhythm of the bicycle
Discover the Mekong Delta 
The Mekong River flows from the Himalayas, runs for more than 4350 km, and crosses many Asian countries until it reaches southern Vietnam where it splits into 9 arms, giving a name to the famous Mekong Delta. Thousands of tourists visit the banks of the river every day, but only a few manage to discover its true spirit. Exploring the Delta by bicycle is one of the best ways to do it. Let's come to us to get memorable together.
It doesn't matter if you are an experienced cyclist or you only use the bicycle occasionally. With a wide variety of landscapes and terrain without great difficulties. Organizing a bicycle trip through this region is the perfect option if you want to be in contact with small communities. While contributing to rural tourism in an environmentally friendly way.
Tra Vinh, Pagoda Lake
Ho Chi Minh City is the ideal starting point to venture into the Mekong Delta. And with a variety of flight options, you can easily reach the city from anywhere in the world!
The Mekong Delta is a huge region. It stretches 40,000 km² and is divided into 12 provinces.
It's possible to visit the region in one day but to enjoy its splendor. We recommend staying for at least three days.
Ferry Crossing
Less than two hours from Ho Chi Minh, the province of Ben Tre is one of the best starting points. Small trails, between fruit plantations and large coconut palms, will welcome you. You can travel more than 40 kilometers along these rural roads almost without noticing it.
Many rivers stand in the way. But there will always be a small local bridge or a ferry to help you cross them.
When your legs ask for a break. You can support local businesses and buy delicious coconuts or sugar cane juices prepared in front of you. At the end of each day, you can choose from numerous accommodations: small local residences or comfortable hotels of international standards.
Tra Vinh province
On the second day, you can choose to explore the Tra Vinh region, which offers a completely different scenario. On the route, you will find numerous Khmer pagodas. Similar to those you can find in Cambodia, due to the large number of inhabitants of Cambodian origins in the province. In rural areas, rice fields are the stars of the day. The large green fields stretch as far as your eyes can see. The distance traveled is not the most important factor because it is going to adjust based on the physical condition of the group.
Khmer Pagoda – Tra Vinh
For the last day, the province of Ca Mau, in the extreme south of the country, is one of the least explored areas of the region. In each town, many local inhabitants tend to approach visitors, happy to see a new face in their lands and take the opportunity to offer you a drink or ask for a photo. Along with the trails of the province, the shrimp and fish farms will surprise you, as they are very close to the sea. All rivers have mangrove salt water, making cultivation difficult.
Although bicycle touring has not been widely practiced in Vietnam, it is possible to organize this type of trip with international quality equipment, a wide range of journeys, and expert guides. By traveling at a slow pace and out of traditional circuits, you will be helping rural economies, bringing the benefits of tourism to those who need it the most.