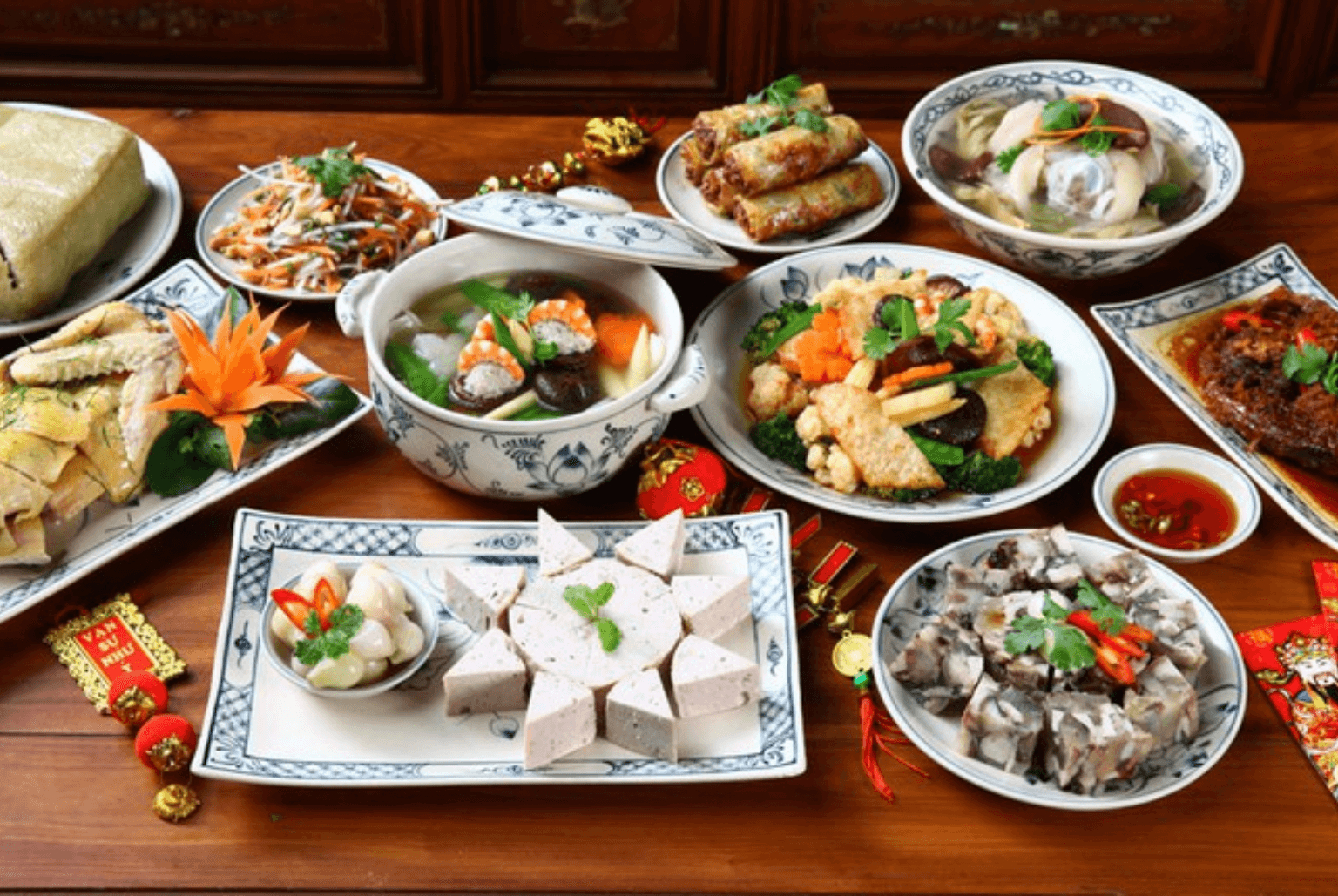 When you start researching Vietnam, you inevitably come across images of local delicacies. Vietnam is known for its cuisine, especially for famous Vietnamese food. Hot noodle soups with fresh herbs, fried bananas, grilled mussels, roasted corn, and much more are offered at the edge of the street.
No matter where, as soon as you leave the hotel you will find small food stalls. A vacation in Vietnam without weight gain doesn't seem to be possible, but the extra pounds on the ribs are worth it! You can't avoid it, the present temptation is too big and you won't be able to resist.
Here is a list of Vietnam's famous food from North, Central, and South Vietnam, which you shouldn't miss under any circumstances!
Famous Food in Northern Vietnam
Pho (Phở) is an absolute must in North Vietnam. Nowhere does Pho taste as good as in Hanoi. The fresh herbs and the juicy filet thin slices make the dish a real feast for the palate. The best pho soup is at 49 Bat Dan Street in the Old Quarter.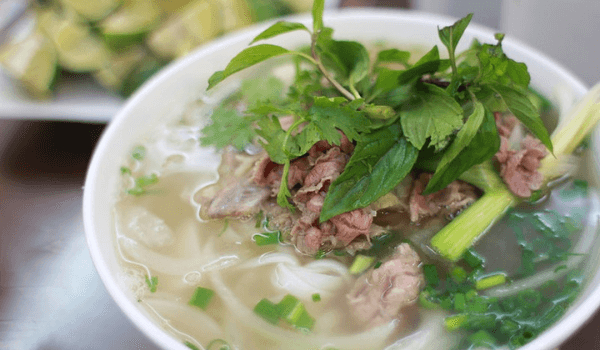 Anyone who likes to eat fish should try Cha Ca La Vong (Chả Cá Lã Vọng). An entire street in Hanoi is named after this fish dish and of course, the best restaurants can be found there. Address: 14 Cha Ca Street, Hang Bo, Hoan Kiem district.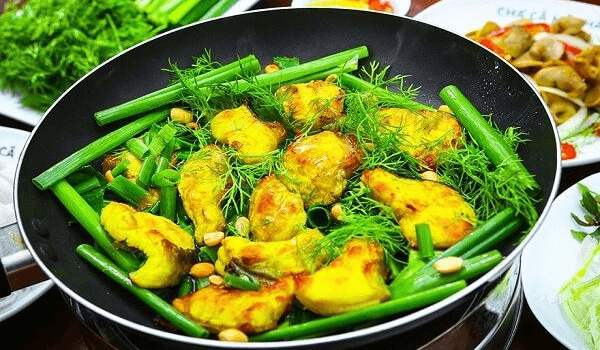 Finally, we recommend Bun Cha (Bún Chả), rice noodles with grilled meat and usually served with spring rolls. The best address: 1 Hang Manh Street, Hoan Kiem district, Ha Noi.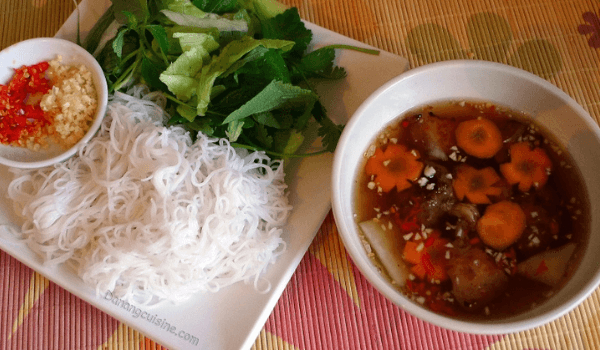 And because the dessert shouldn't be missed, you should either try the sweet fried balls filled with Green bean paste (Bánh Rán) – 52 Hang Chieu, Ha Noi or the famous Vietnamese egg coffee (Cà phê trứng) (Cafe Giang – 39 Nguyen Huu Huan).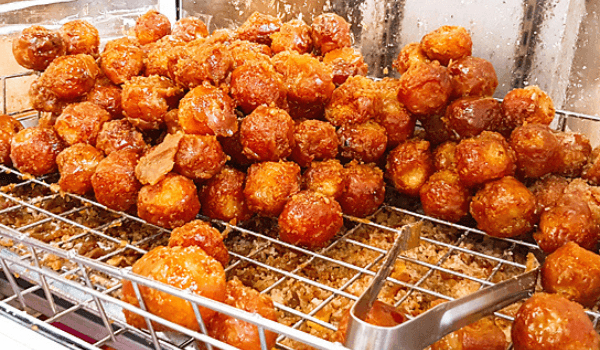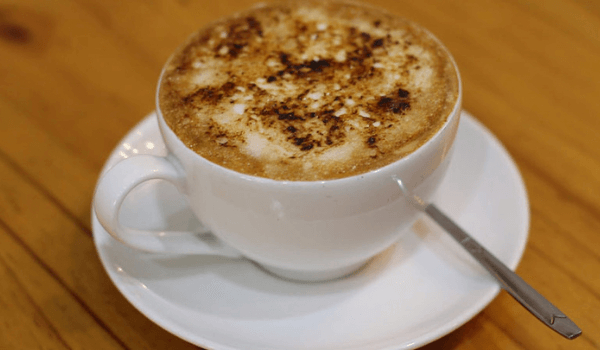 It's not a crime to gain weight on vacation, so keep enjoying the delicacies of Vietnam!
Famous Food in Central Vietnam
As soon as you reach Central Vietnam, you will hopefully have made some room for more culinary delights, you can try famous food such as: the Vietnamese Salty pancakes (Bánh xèo), the High floor dishes (Cao Lầu) or the Promo noodle (Mì Quảng) from Hoi An. It will be a big mistake if you travel to Central Vietnam without trying these dishes once. Trust me, it's so delicious that it makes you forget the way home!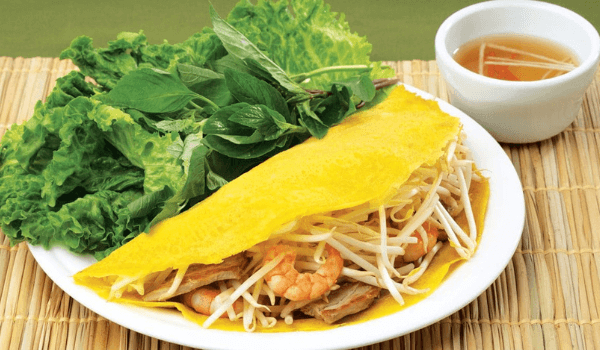 Here is the best address: Salty pancakes (Bánh xèo): K280/23 Hoang Dieu, Hai Chau, Da Nang.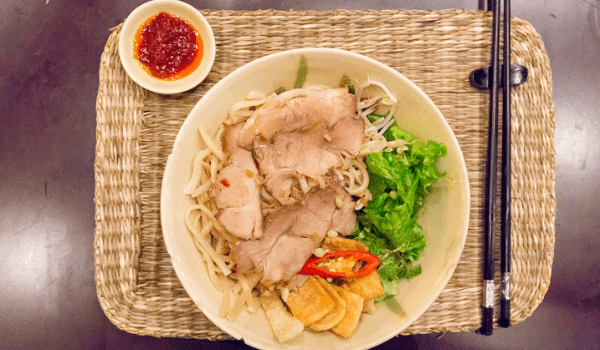 High floor dishes (Cao Lầu), address: 49/3 Tran Hung Dao, Hoi An, Quang Nam.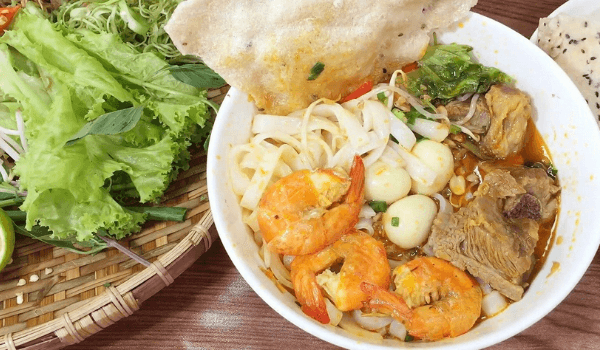 Promo noodles (Mì Quảng), address: 14 Duong Van An, Hue.
Famous Food in Southern Vietnam
Now that your belly is twice its size, you can continue to feast in South Vietnam without worries. You should start the day with a nice Banh mi (Bánh mì) and an iced coffee (Cà phê đá). You can find them anywhere in southern Vietnam.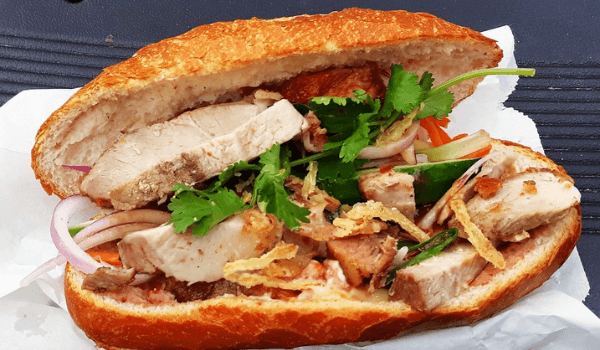 In the very hot and humid Saigon, we recommend a Bun thit nuong (Bún thịt nướng), a cool "rice noodle salad" with grilled meat and spring rolls.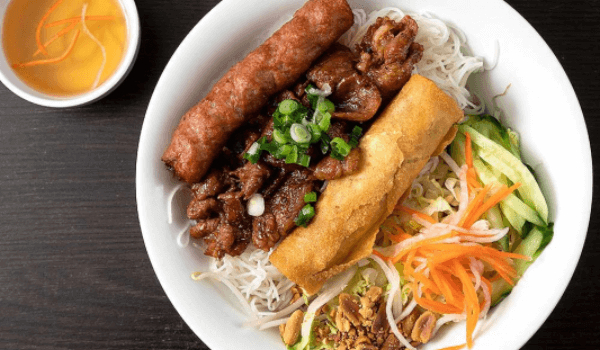 Address: 175 Cô Giang, District 1, Thanh pho Ho Chi Minh.
Finally, in the Mekong Delta you should try the Elephant ear-fish (Cá tai tượng chiên xù), a fried fish served with lettuce, herbs, and other ingredients rolled up in rice paper.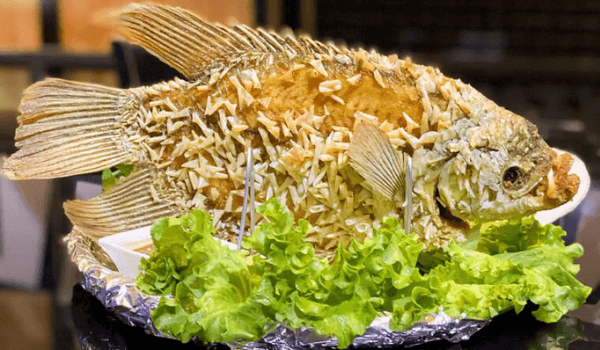 Address: Tan Thien hamlet, Tan Phong commune, Cai Lay district, Tien Giang province.
For the fearless among you, here are a few more exotic dishes:
– Trứng vịt lộn (Balut)
– Phá Lấu (offal in hot soup)
– Cháo Lòng (rice soup with pork stomach, tongue, and ears)