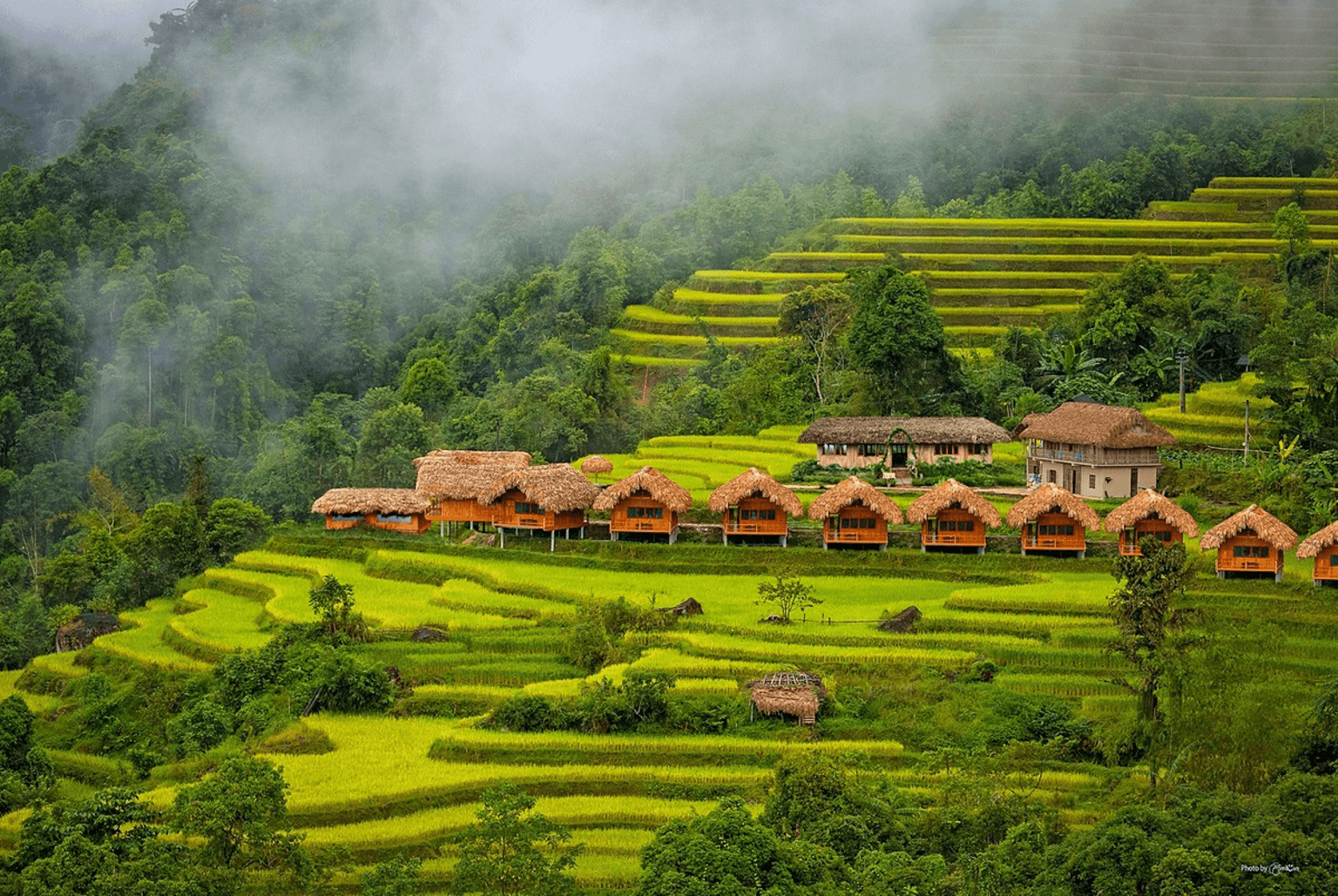 1. Ha Giang overview
Ha Giang

is located in the northernmost part of Vietnam, 320 km north of Hanoi. It has a 274 km long border with the People's Republic of China. 

The terrain includes high mountains, valleys, primeval forests with many kinds of precious woods and medicinal herbs.

Ha Giang

has many majestic mountains, with Tay Con Linh peak (2419 m) the highest.

The climate has many temperate shades, divided into 2 seasons, rainy season and dry season. 

The average annual temperature is 24 and 28ºC.

People here are mainly engaged in agriculture, forestry and fishing.

They raise cattle and especially grow tea, oranges, tangerines, soybeans…

The province also has many ethnic minorities (22 groups): Hmong, Viet, Tay, Dao, San Diu, Lo Lo, Nung, Phu La, Man, Giay, Tho, La Chi…

Regarding plants,

Ha Giang

has many forests primary, abundant precious wood, and up to 1000 kinds of medicinal plants. Animals have tigers, peacocks, pheasants, pangolins, and many other types of birds.

Mineral deposits in the province are: antimony, iron ore, manganese, ferrite, zinc, tin, copper, bauxite, gold, precious stones, kaolin and mineral water.
2. When is the best time to travel to Ha Giang?
You can suggest your customers to travel to

Ha Gian

g in any season of the year.

In the spring, especially in March, is the season of peach and plum blossoms blooming all over the villages in

Ha Giang

.

In April, Khau Vai love market takes place here, a love market that still retains its pristine features and is one of the most anticipated festivals of the year.

In May, July, and May, not many people come here because at this time

Ha Giang

will have sudden summer rains..

People often come to

Ha Giang

in the autumn when the rice is ripe. The most beautiful time is October, November and December, when buckwheat flowers or cabbage fields are in full bloom.

If your customers don't know which season to go to

Ha Giang

, then winter is the best time to come here and get yourself countless virtual photos with colorful flower fields, especially

Ha Giang

famous buckwheat flowers.
3. How to get to Ha Giang?
From Hanoi, you can go by car to Ha Giang. It will usually be included in the tour program for a week or more to explore the mountains of Northern Vietnam.
4. Places not to be missed in Ha Giang
Dong Van Stone Plateau
Located at an average altitude of 1000 – 1600m above sea level. According to the Advisory Council of UNESCO's Global Geoparks Network, Dong Van Stone Plateau is one of the special limestone areas, containing typical imprints of the history of the development of the Earth's crust, natural phenomena, unique aesthetic landscapes, high biodiversity and long-standing cultural traditions of indigenous communities. 
In 2010, this plateau was officially recognized as a Global Geopark by the Advisory Council of the Global Geoparks Network.
Lung Cu Flagpole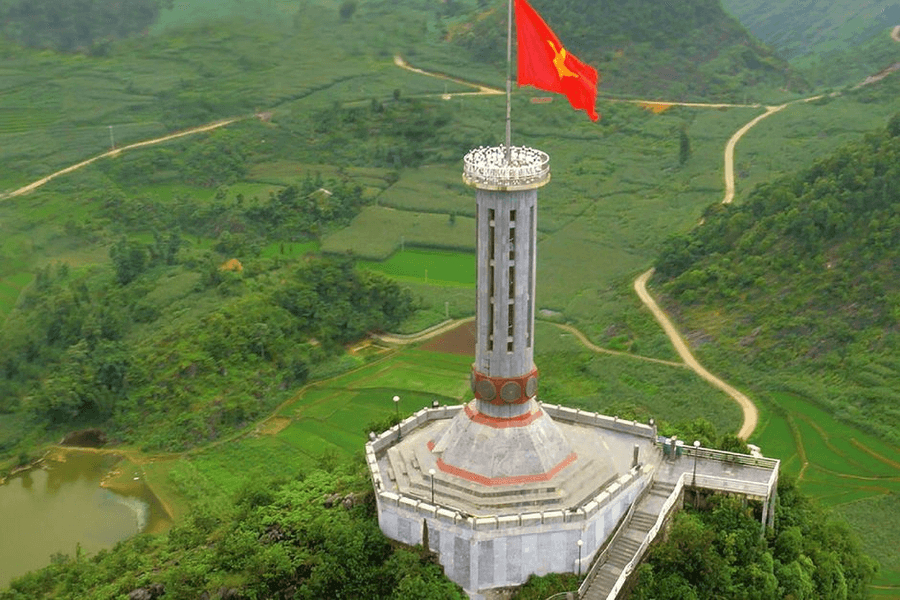 The symbol marks the territory of Vietnam at the northernmost point. Located at the highest point of the "northmost tip", Lung Cu Flagpole is both a historical relic and the sacred northernmost point of the country. Over the years, Lung Cu Flagpole has always been a destination visited by many tourists.
Hoang Su Phi terraced fields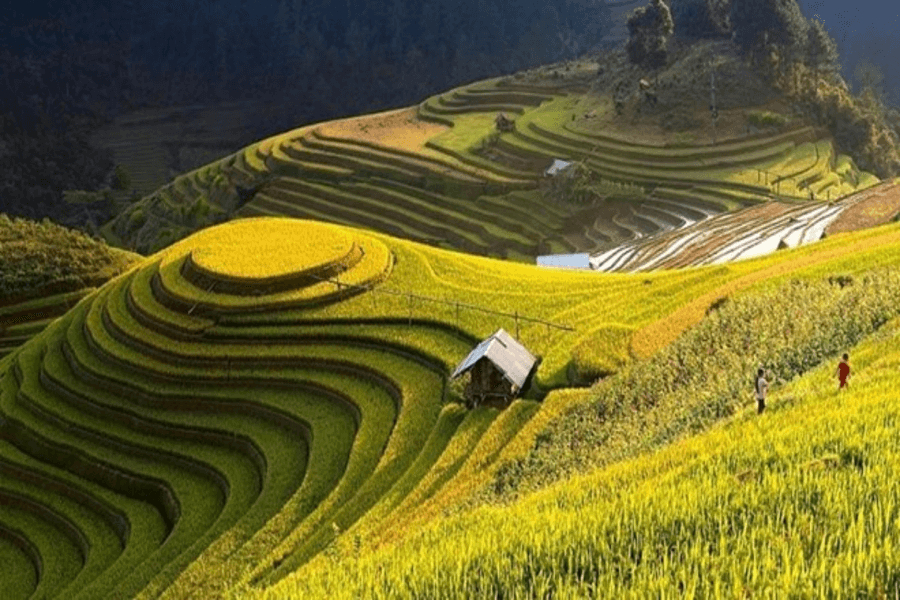 As a National Monument since 2012, located about 100 km from the city center. The image associated with this place is the smooth rolling fields around the hills and arranged from top to bottom in a terraced fashion. Thanks to the beauty and uniqueness that is rarely found anywhere else, Hoang Su Phi terraced fields will surely attract and leave a good impression on your customers when they come here.
Vuong family mansion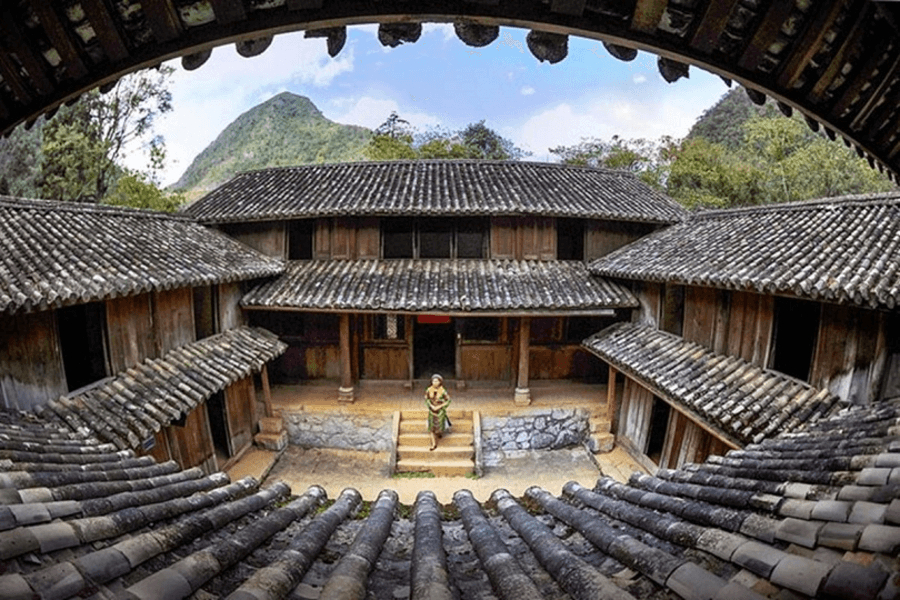 The Vuong family mansion or Meo king mansion owns a unique and special architecture. The mansion is influenced by French, Hmong and Chinese architecture. When visiting, your clients will be able to see the whole Sung La valley from above, beautiful and charming.
Quan Ba Heaven Gate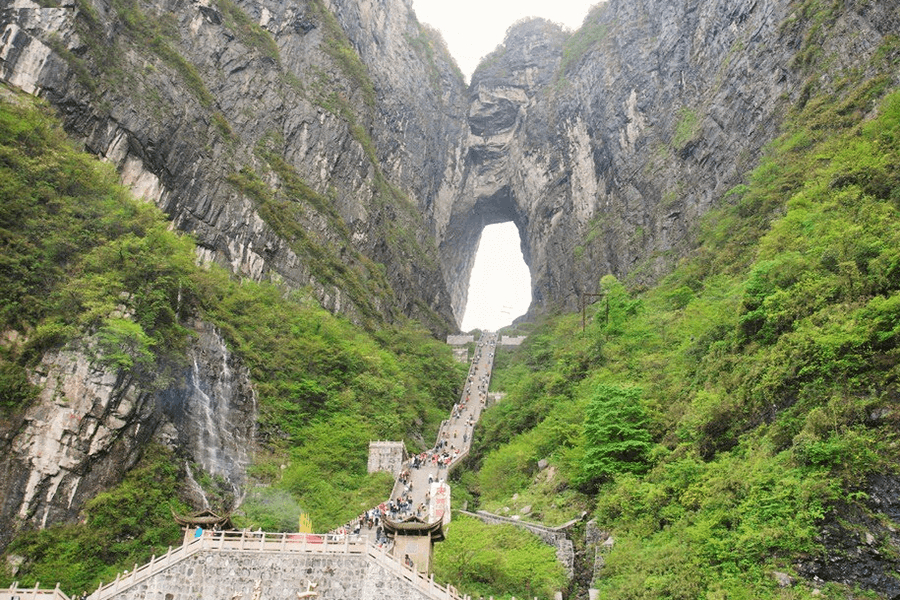 This place has an altitude of more than 1500m, about 43 km from Ha Giang city. Heaven's Gate is located between two mountain peaks, when standing at the top of the mountain, your clients will see the spectacular scenery of the Northwest mountains appearing in front of you.
Not only is it an impressive check-in place, Quan Ba Heaven Gate is also a place associated with many historical monuments and landmarks of the Vietnamese people.
Lung Tao

Buckwheat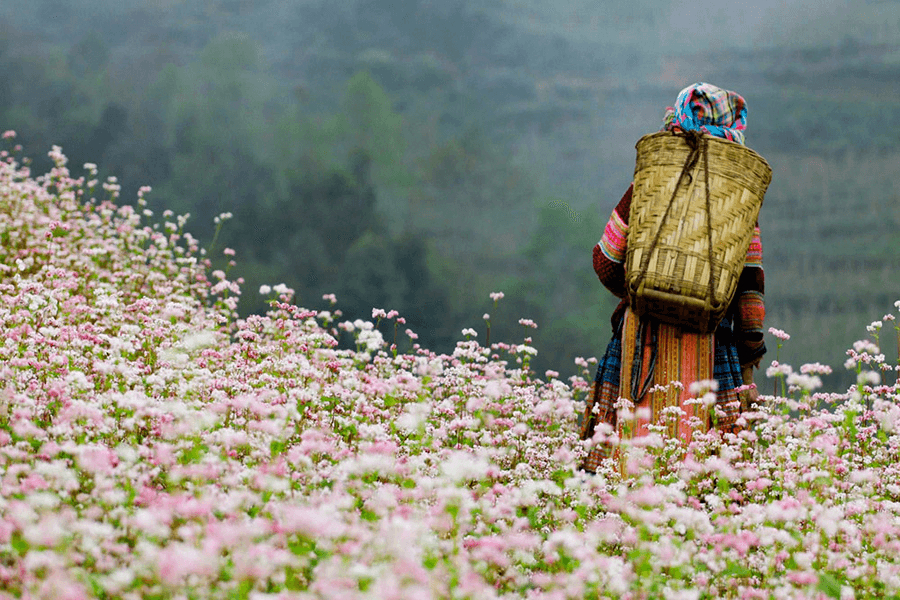 This will be Ha Giang amazing tours if your customers come here. There are many hills of buckwheat flowers stretching on the hillside. Your customers will have a beautiful scene for the photo taken with the buckwheat flower field in Lung Tao.
Thac Tien – Wind Pass tourist area

Located in the primeval forest area, the landscape of Thac Tien tourist area has both wild and majestic beauty and fresh and dreamy beauty.
Quang Nguyen Mineral Spring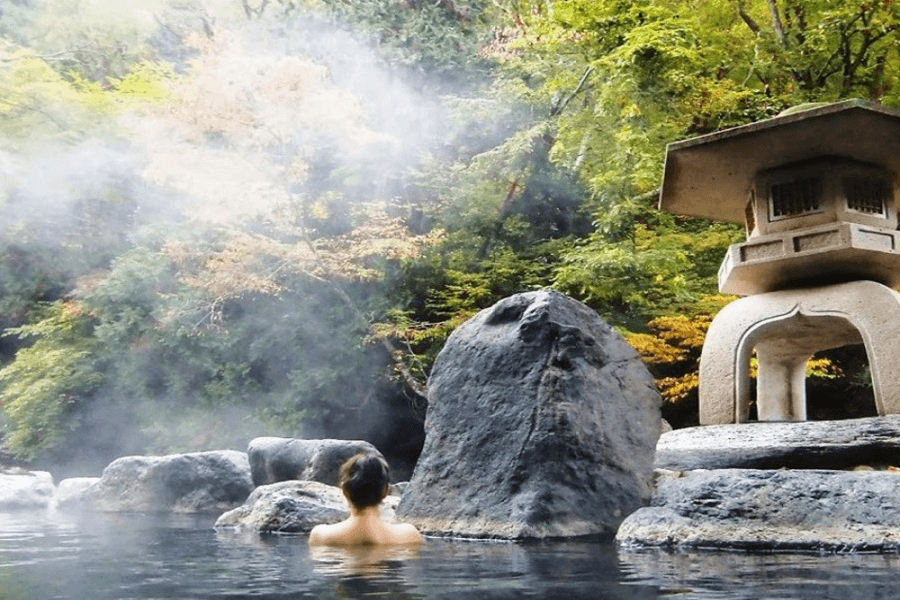 The mineral water here is a natural hot mineral source, the water can be used for drinking or healing very well.
Meo Vac Night Market
The night market has a campus of 3,500m2 with 4 areas including: Souvenir sales area, food court, beverage area and cultural and art activities area.
Held every Friday and Saturday night, going to Meo Vac night market is one of the things to do in Ha Giang that your customers have never experienced before.
Khau Vai love market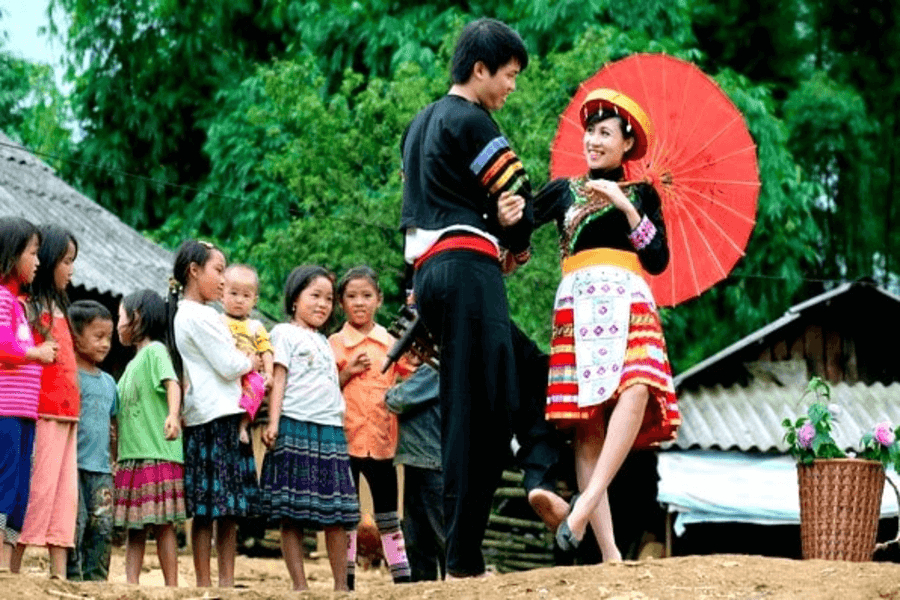 Khau Vai love market is a famous love market of Ha Giang province, imbued with the typical cultural features of the people, held only once a year on the 27th day of the third lunar month.
Many special activities will take place here such as: beauty contest in the rocky plateau, incense offering ceremony and marriage prayer ceremony at Ong and Ba shrines, praying for peace, and cultural and artistic exchange activities, traditional folk.
Ma Pi Leng Pass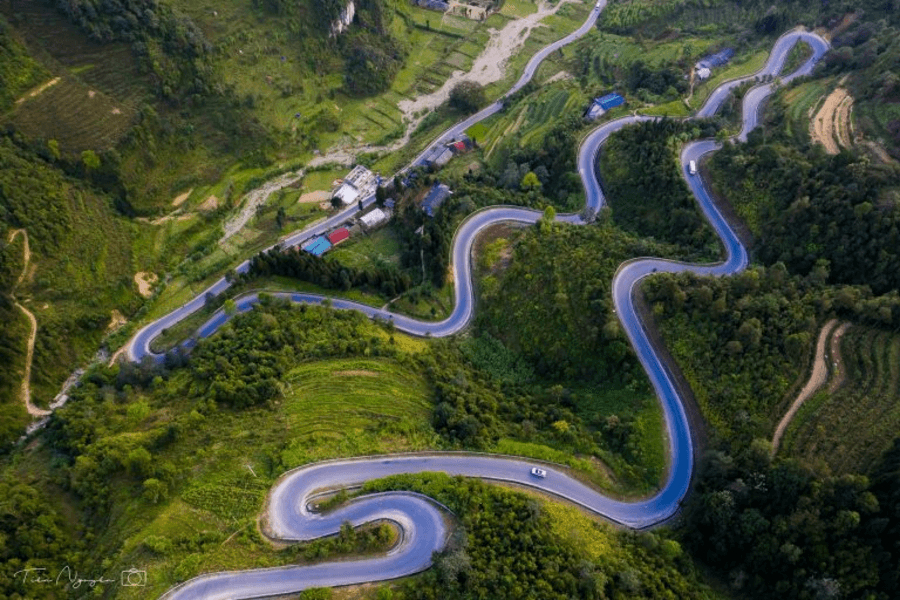 Ma Pi Leng Pass Ha Giang is known as one of the four great peaks of Vietnam, with a length of about 20 km and located at an altitude of about 1200m above sea level. This is also a craggy and dangerous road but extremely famous in Ha Giang. Ha Giang road trip will be very interesting for those who are passionate about boldness
5. Ha Giang cuisine and specialties
Kitchen buffalo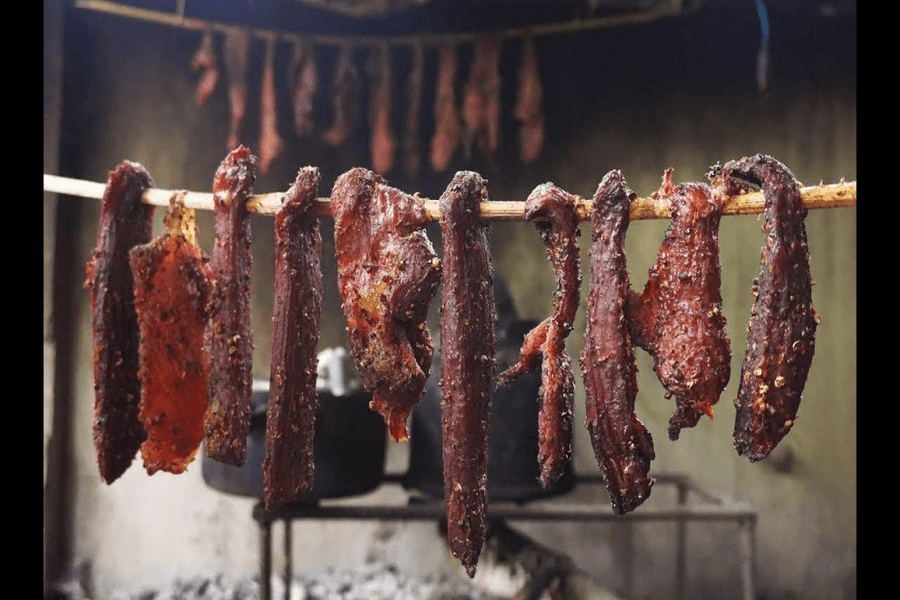 Kitchen buffalo meat is a highland specialty of the Black Thai people, one of the outstanding specialties of Ha Giang. This meat is made from the main raw material of domestic buffalo or cows, freely grazing in mountainous areas, so the meat is tough and firm, not friable and has a characteristic aroma.
Buckwheat cake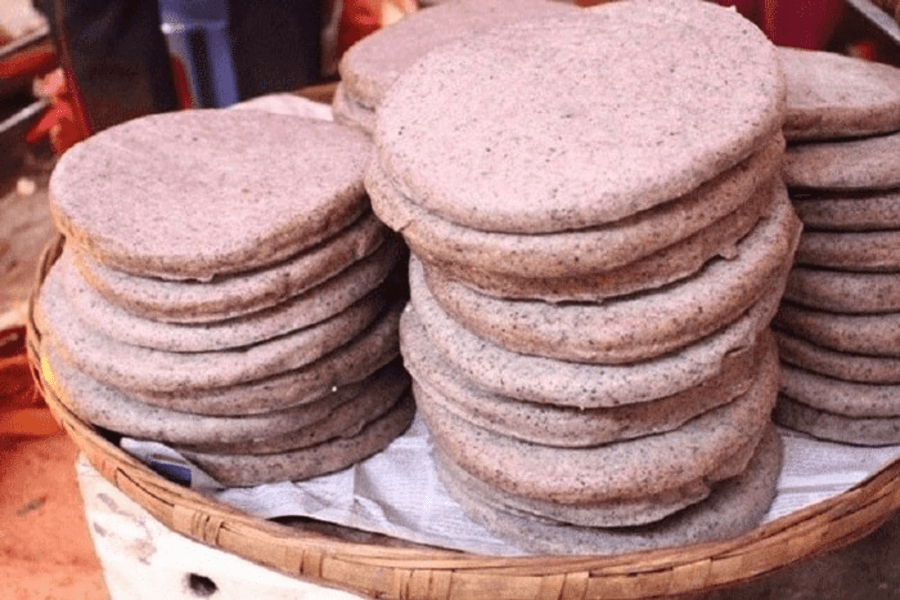 Buckwheat flower cake is made from buckwheat seeds ground into flour and packed into a mold. This type of cake is only best when steamed, the flavor is fleshy, greasy but fatty, sweet, and has the characteristic purple color of the flower named for the plateau.
Grilled moss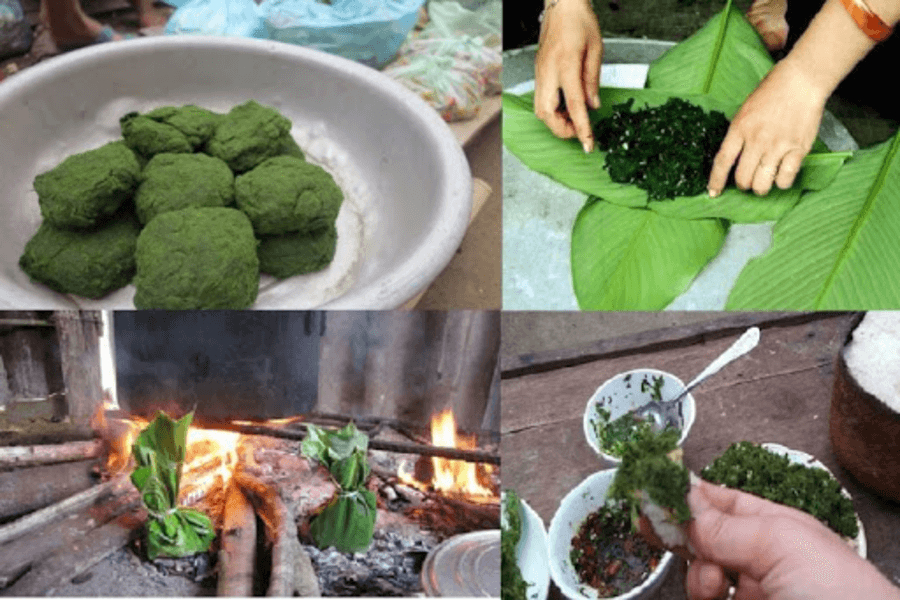 Moss is a specialty of Ha Giang, not only for locals but also for tourists. People here often choose large mosses to process into many dishes. One of the most attractive dishes is grilled moss on a charcoal stove.
Mint honey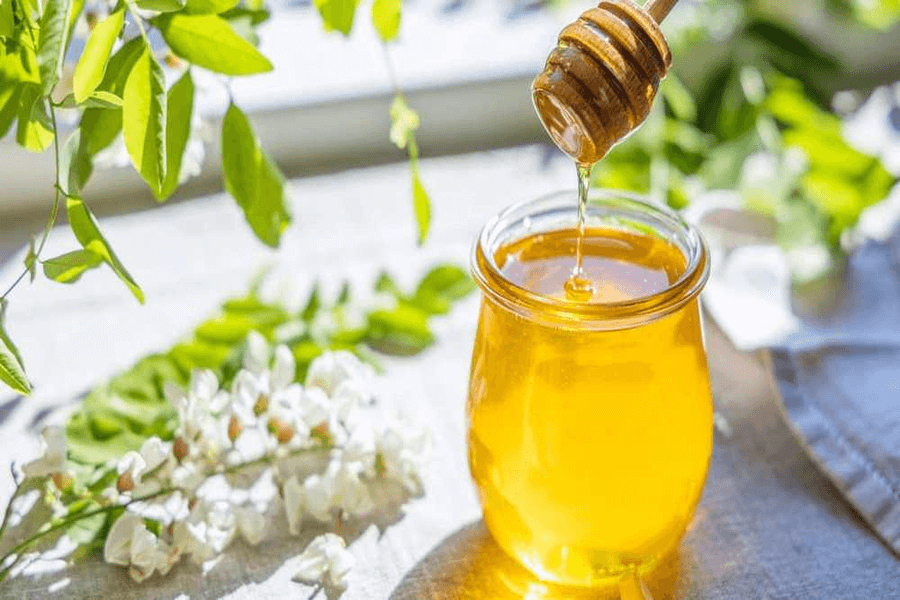 Referring to the mountains and forests, it is indispensable for the mint honey bottles available in Ha Giang. This is a special flavor gift. Because they are exploited from bees that suck nectar in the pistil of mint flowers. Bees give the best honey in late autumn – early winter (around October). In the list of honey, this is considered the most delicious.
Bac Quang crockery
Different from other varieties of oranges, this special orange gives the eater a difference. It is an orange with a sweet aroma and strange taste. In addition, orange cloves are quite large and succulent, with high nutrition, so many people like them. For Ha Giang people, this type of orange also brings economic value, helping people here get out of poverty and improve their lives.
The above sharing has brought you useful information about the upcoming journeys to Ha Giang for your customers. Please contact your local travel partner for advice on interesting Ha Giang travel itineraries!