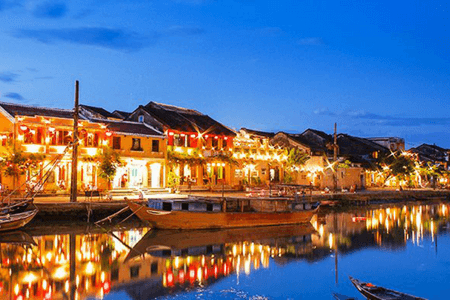 Hoi An Ancient Town is a famous city of Quang Nam province, an old town that is kept almost intact with more than 1000 architectural monuments from streets, houses, assembly halls, communal houses, pagodas, shrines, ethnic churches, ancient wells … to the traditional dishes, the soul of the people here.
Some typical monuments of Hoi An are: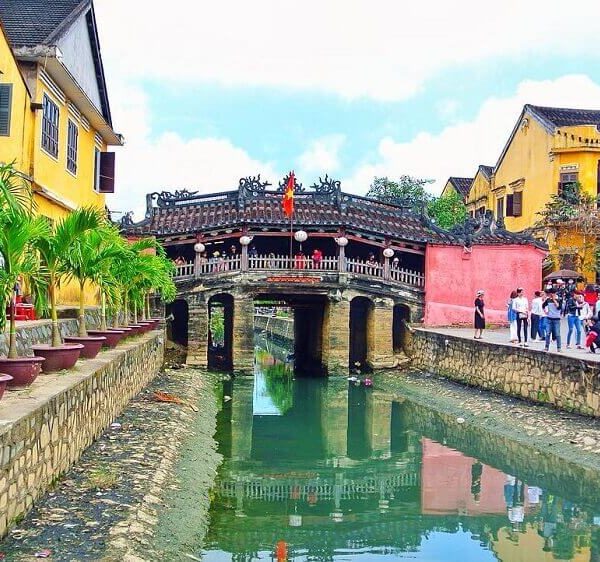 Covered Bridge
Covered Bridge – the special thing is that this unique architecture is also printed on the 20,000 VND polymer banknote of Vietnam. Through years of time and restoration times, Cau Pagoda is still a unique work, a beautiful architectural beauty in Vietnamese style. This is an invaluable asset and is officially chosen as the symbol of Hoi An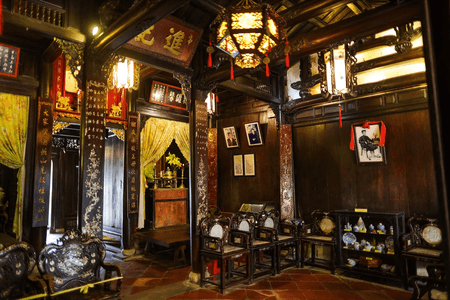 Tan Ky Ancient House
Tan Ky Ancient House is an old house honored to become a National Heritage. And the only place to welcome Heads of State, domestic and foreign politicians.
There is also Quan Thang ancient house, assembly halls such as Phuc Kien, Trieu Chau, Quang Dong, …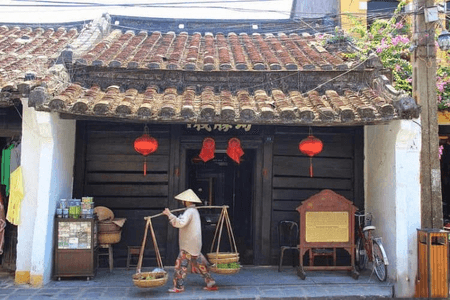 Quan Thang Ancient house
Hoi An is famous for its traditional and harmonious architectural beauty of houses, walls and roads. Along with many ups and downs of history. This place still retains the ancient beauty of silence and moss in each tile roof, brick, tree line, etc. , the authenticity of the local people.
The complex of Hoi An architectural monuments is very rich and beautiful. So this place will be one of the best places to visit in Vietnam. Your guests will discover and fully enjoy their stay in the Hoi An area.