Holidays on the unexplored beaches of Vietnam and Myanmar
VIET NAM
Summer is getting closer and you might start dreaming of the sun, beaches, and sea. White sand under your feet, waves rushing in the background, and a cool coconut in your hand... Unfortunately, relaxing on the beach can sometimes be difficult. Huge resorts with private beaches, tourist crowds, or mountains of rubbish can spoil your vacation. So to help you find the perfect spot where it's still possible to enjoy a lonely walk at sunset, we picked three of our favorite beaches in South East Asia :
Vietnam which has now become a popular destination has still many undiscovered places, wild national parks, and lonely beaches. Away from the banana-pancake trail, Vietnam can be explored without any tourist hype.
One of our favorite beaches in Vietnam is Quy Nhon. Every year more and more tourists discover this peaceful sandy beach but Quy Nhon is still a perfect spot for relaxation. Another highlight of Quy Nhon is the colorful wicker boats that you can find on some sections of the beach. These beautiful boats are not only perfect for pictures, so you should definitely get on one of them and go out to sea!
MYANMAR
Myanmar is the land of pagodas and cultural sites. But the country has much more to offer. Picturesque landscapes invite long walks, undiscovered places, and new adventures. As tourism is still developing, Myanmar's beaches are only known to a few.
Mergui archipelago is a perfect destination for relaxation thanks to its long white-sand beaches. Its hundreds of unspoiled islands will make you feel like a new Robinson Crusoe. Rent a kayak and spend a day snorkeling and exploring an uninhabited island.
Ngwe Saung beach is located about 250km from the capital Yangon.
The long journey is worth it. The beach at Ngwe Saung is popular among the locals and therefore comparatively busier. They use mopeds and cyclists on the beach as a street during the day. But the beach gets quieter and partly deserted in the evening.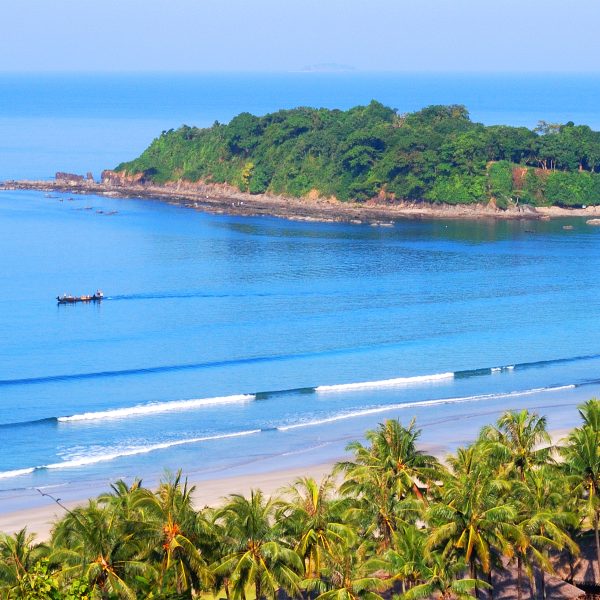 Dreams can quickly become reality. Simply plan your vacation for 2021 and secure an early bird discount! Send us an email to info@images-travel to ask for our assistance to prepare a tailor-made trip for your next holidays.