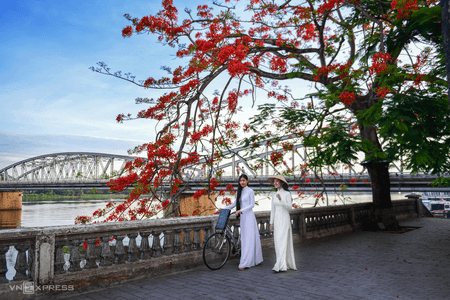 Hue is one of the famous tourist destinations in Vietnam. There is a long-standing ancient culture, rich in historical value. And many beautiful cultural and artistic features, many architectural works unique, with a diverse culinary background.
Therefore, when your clients come hear, there are places to visit that they must visit once, which is: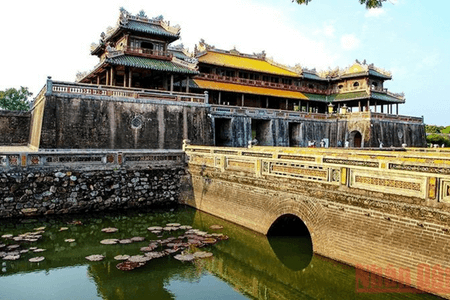 Hue Citadel
Hue Citadel is one of the relics belonging to the Complex of Hue Monuments Complex which was recognized by UNESCO as a World Cultural Heritage in 1993. And is the convergence of the peak architectural beauty of the Nguyen feudal era.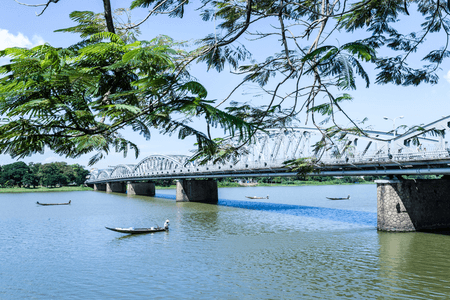 Huong River
The Perfume River is like a gentle silk strip surrounding Hue with a length of up to 80m. It is consider as an invaluable gift that nature has bestowed on this land. 
If your customers want to see the city shimmering with lights from the Perfume River, they can board a dragon boat on the river.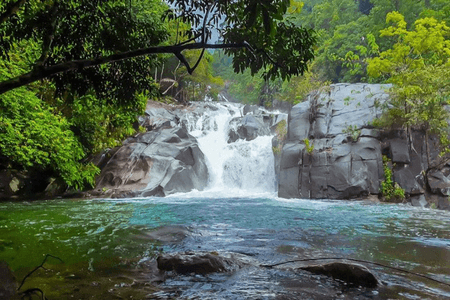 Mo waterfall
The water here is so blue that your clients can see the rocks lying on the bottom of the lake.
In addition, there are Vong Canh Hill, Ngu Binh Mountain, Trang Tien Bridge, Lang Co Beach, Dong Ba Market, Thien Mu Pagoda…
As one of the best places to visit in Vietnam, Hue is the only province in Vietnam that has 5 World Heritage sites recognized by UNESCO, so when coming hear, your clients will be able to discover the famous landmarks, learn about the history as well as experience the culture of the people in this here.