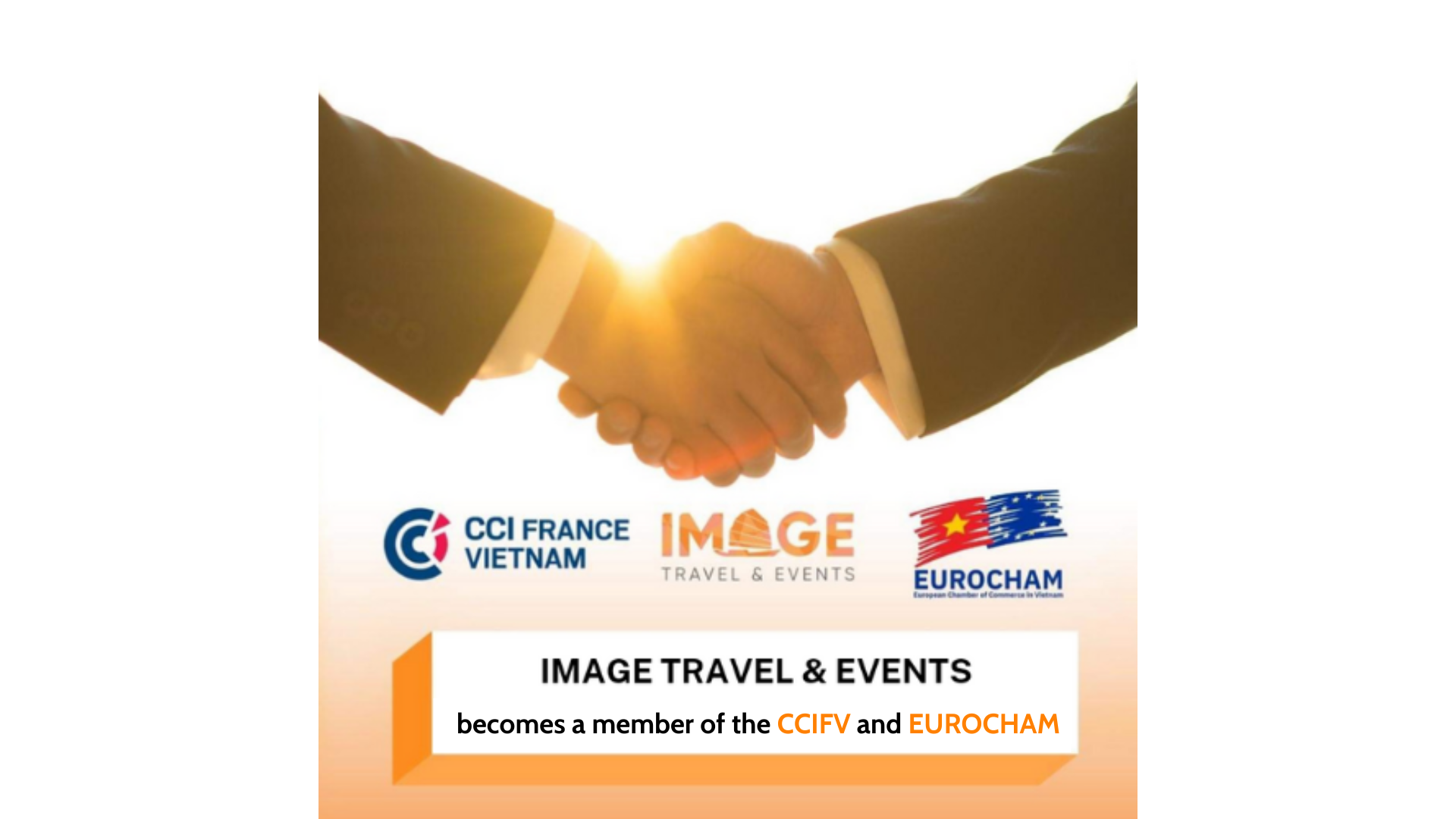 IMAGE Travel & Events becomes an official member of CCIFV and EUROCHAM
Image Travel & Evens become a member of the CCIFV and EUROCHAM
NEW:
With more than 13 years of experience as an incoming agency of Tour Operators for French professionals and individuals, IMAGE Travel & Events has just become an official member of the CCIFV (Chamber of Commerce and Industry France – Vietnam) and EUROCHAM (European Chamber of Commerce in Vietnam). It is a good Opportunity for Image Travel & Events to meet European Business Communities and present its tourism products to member companies in other countries.
More information about the CCIFV and the EUROCHAM maybe you don't know:
CCIFV:
The France-Vietnam Chamber of Commerce and Industry was created in 1989. On the initiative of businessmen living in Ho Chi Minh City. A non-profit association governed by local law, the CCIFV belongs to the global network of Chambers of Commerce and Industry France International (CCI France International), which brings together 126 chambers in 96 countries. Today, the CCIFV brings together more than 250 business members. For the most part, these are companies created by French people in Vietnam.
EUROCHAM:
The European Chamber of Commerce in Vietnam, better known as EuroCham, is the voice of the European business community in Vietnam. The Chamber was established in 1998 to help make Vietnam an attractive investment destination and business partner for European entrepreneurs. With over a thousand members, Vietnam is one of the largest foreign chambers of commerce. Representing a plethora of fields and cross-systems ranging from SMEs to multinationals. EuroCham is a very strong business network in Vietnam and Europe. This association offers more than 150,000 jobs to Vietnamese. This is thanks to the fact that the EU is Vietnam's second-largest trading partner.
Once again thanks to the CCIFV and EUROCHAM for giving a chance to Image Travels & Evens a to become an official member.