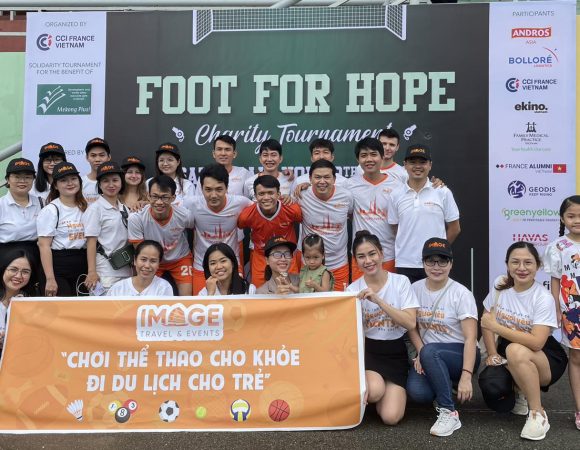 Image Travel won the Foot for Hope 2022 tournament organized by CCIFV
The French Chamber of Commerce and Industry in Vietnam (CCIFV) successfully held the Foot for Hope 2022 charity football tournament. Overcoming many formidable opponents, the football team of Image Travel & Events company won the championship convincingly.
During the opening ceremony of the tournament, Mr. Adam Koulaksezian, President of the Organizing Committee, and CEO of the CCIFV called on companies to do their best. But without forgetting the spirit of solidarity and conviviality, with the aim of common charity.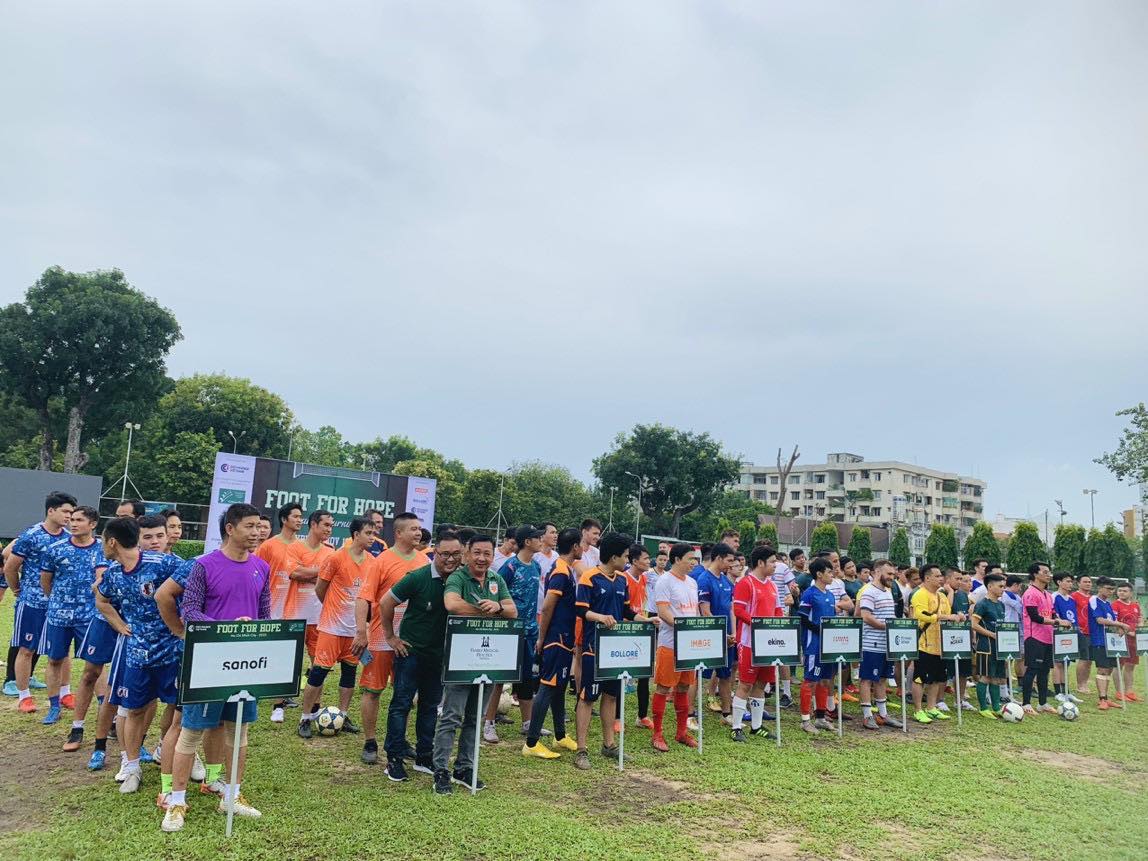 Foot for Ho
Through the annual tournament. This year the amount of 30 million dongs from team contributions was respectfully donated to the Belgian association – Mekong Plus. This organization will convert the money received into gifts for 60 poor and studious students in Vietnam.
Created in 2001, the association's main objective is to create decent jobs. For poor women and to support community development programs in remote rural areas of Vietnam and Cambodia.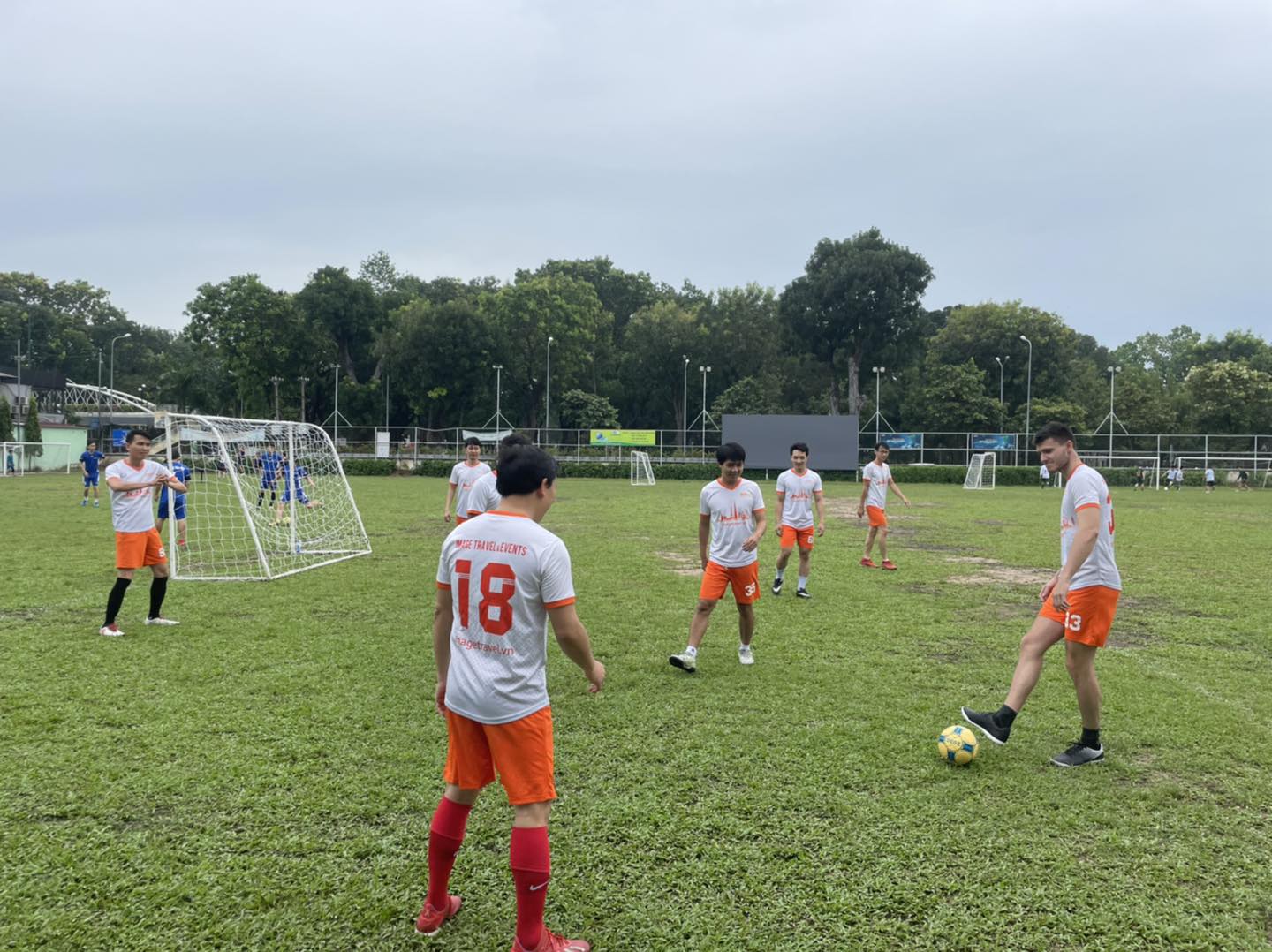 Foot for Hope 2022
After the opening ceremony, the Foot for Hope 2022 football tournament took place in a very exciting way. With fierce competition from the teams of the 12-member companies of the CCIFV. Many well-known brands such as Bolloré, Sanofi, Andros, etc. After the qualifications, the quarter-finals, and the semi-finals, the two strongest teams including France Alumni (Alumni network of the French Embassy in Vietnam) and the company Image Travel & Events found themselves again in the final match. balanced and only determined the winner by a dramatic penalty shootout. Through bravery and luck, the Image Travel & Events company team was crowned on this attractive playground in an impressive manner.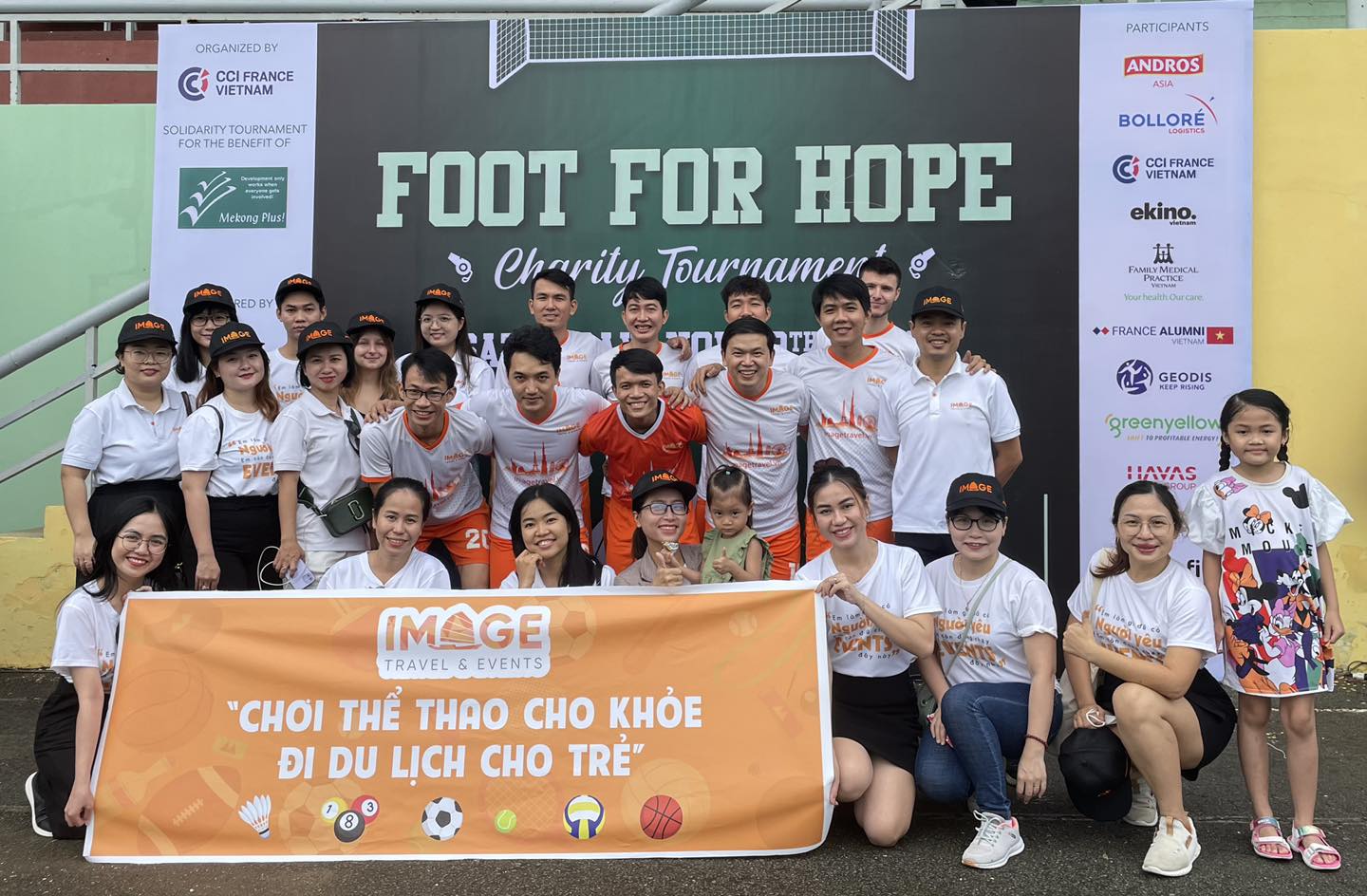 With the slogan "Play sports to be fit, travel to be young", the fans of the Image Travel & Events company made the atmosphere on the pitch more vibrant. Image Travel Team Captain Nguyen Quang Han shared. "This win is part of a string of victories for our travel agency at the end of the year's tourism season. Marking the return of the tourism industry. This participation not only improves health, and engages staff, but also performs good deeds to help students overcome difficulties to study well. It is also part of the culture and spirit of community and responsibility that the whole company has always sought."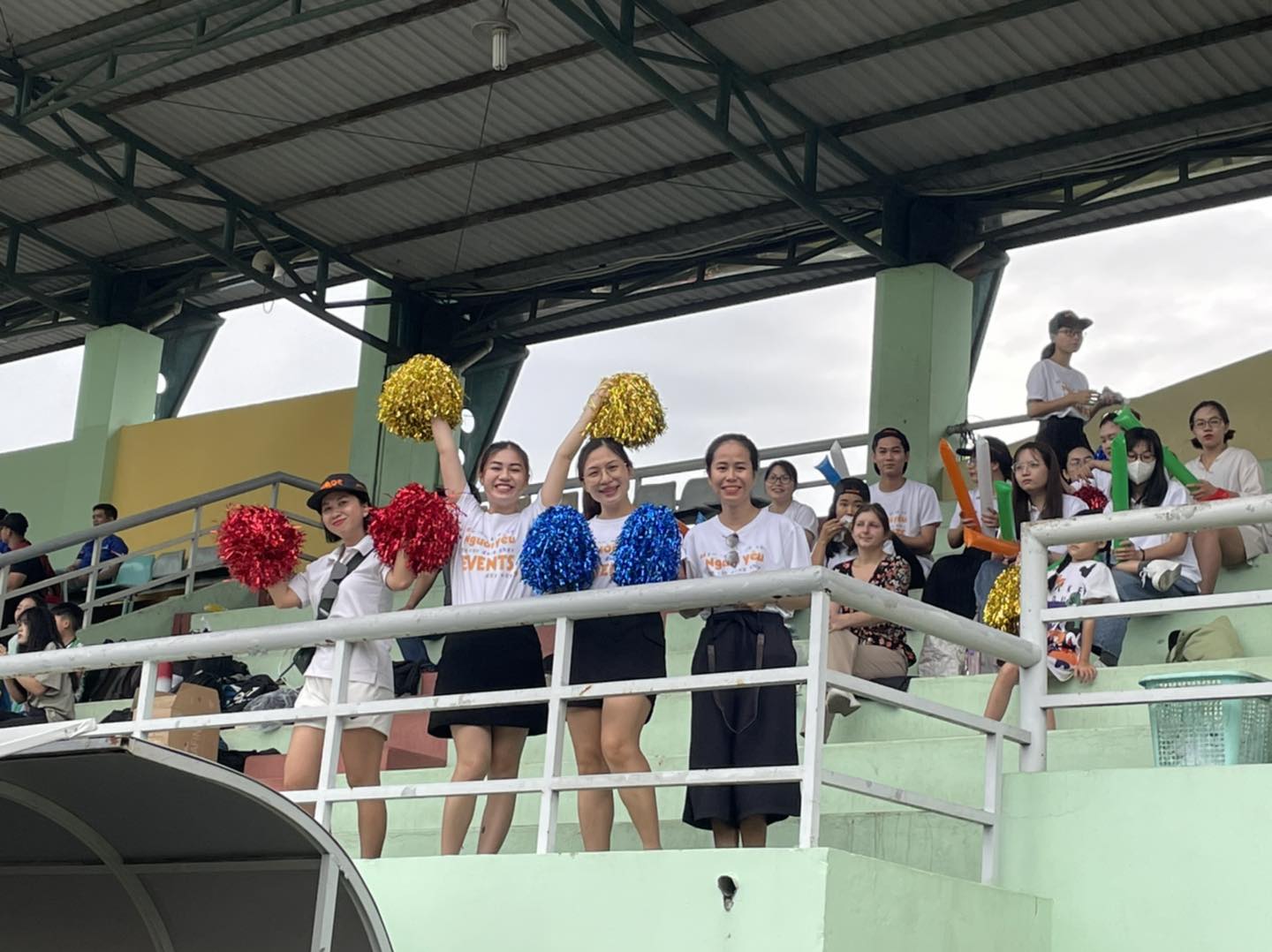 The "Foot for Hope" football tournament has met the expectations of football fans, both as an event to celebrate the start of the 2022 World Cup, while helping difficult situations, and solidarity in the team.