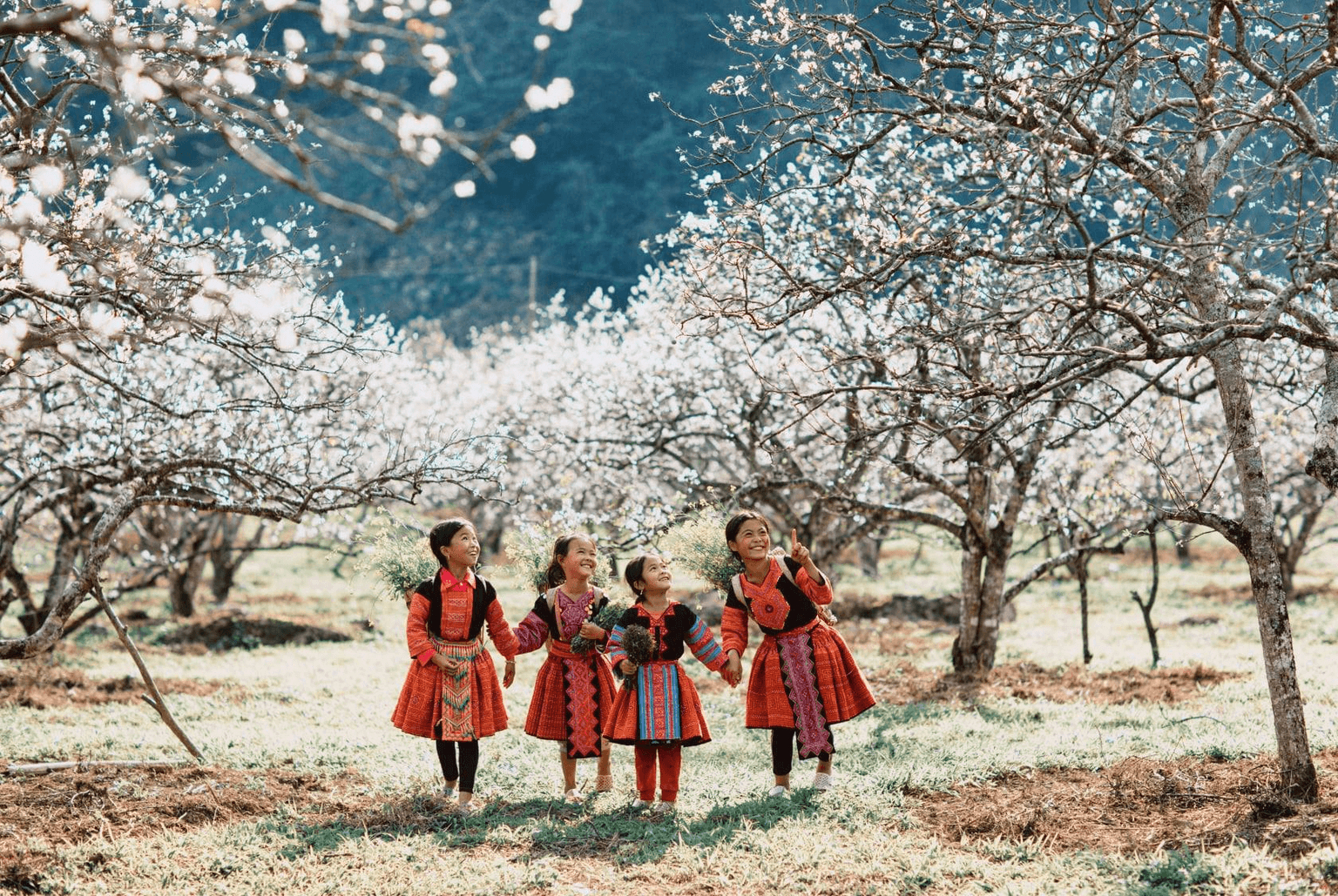 1. Moc Chau overview
Moc Chau Vietnam

is a mountainous, plateau and border district, located in the southeast of Son La province. It is 180 km northwest of Hanoi, sharing a 40.6 km long border with Laos.

Terrain: located on the limestone mountain system, there is Moc Chau plateau with relatively flat terrain, and fertile soil, the average altitude is about 1,050 m above sea level.

Climate: There are 2 distinct seasons. Rainy season from April to September. The dry season from October to March next year.

Moc Chau Vietnam

is known as "the land of fog". Because this is the district with the foggiest days in the province.

Ethnicity: Thai, Mong, Dao, Viet, Xinh Mun, Kho Mu, Muong, …
2. When is the best time to travel to Moc Chau?
In January, the plateau has the green color of budding tea hills, peach blossoms, plum blossoms, apricot blossoms, and cherry apricots…

From mid-May, when plums begin to ripen, people are in the plum harvest. Your clients can come here around this time to attend the plum-picking festival in Na Ka plum valley.

There are no flowers in June and July, but this place is very suitable for picnics because of the fresh air and many outdoor activities.

From August to December is the ripe persimmon season

. In particular, the crispy persimmon season is usually earlier, from August to October, and from October to the end of the year is the season of acrid persimmons.

November is the white cabbage season

.

December is the season of brilliant yellow wild sunflowers adorning the plateau.
3. How to get to Moc Chau?
Moc Chau is about 180 km from Hanoi capital, you can go by car to Moc Chau retreat. It will usually be included in the tour program for a week or more to explore the mountains of Northern Vietnam.
4. Places not to be missed in Moc Chau
Five caves of On village (Ngũ động Bản Ôn)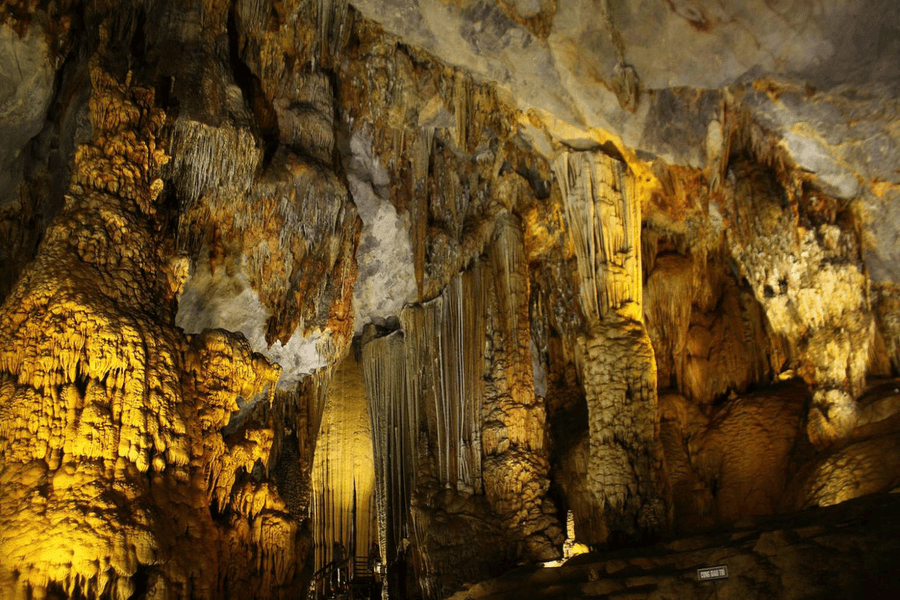 Five caves is a system of 5 limestone caves hidden deep in the mountain, discovered by Moc Chau Vietnam people after the historic flood in 2006 in On village. These stalactite caves correspond to the five elements Metal- Water- Wood – Fire – Earth, with beautiful shapes, carved by nature over thousands of years.
Moc Chau Heart Tea Hill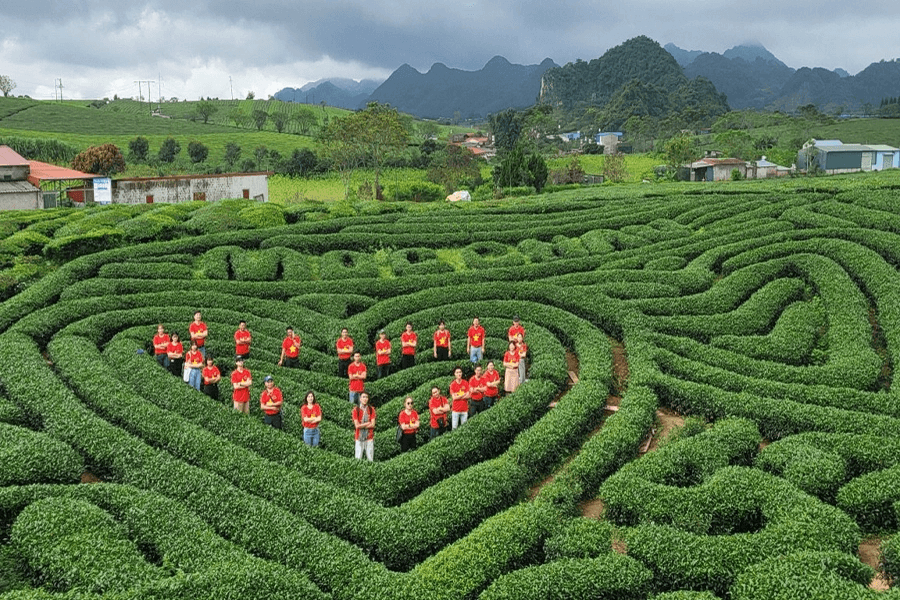 This green tea hill is shaped like a heart, a symbol of love and new vitality. However, it should be noted, it is not recommended to come here in the period from January to March. This is the beginning of the new season, tea has budded and blossomed when there is spring rain.
Na Ka Plum Valley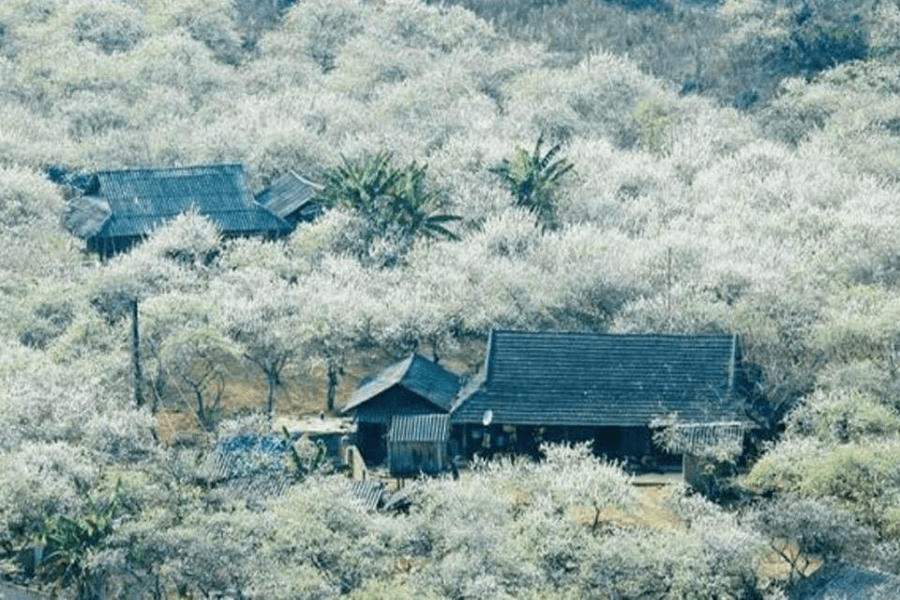 This place is likened to a paradise halfway up the mountain, especially in spring. From mid-January to the end of February. Looking down from the top of the pass, your clients will see a valley covered with white plum blossoms, as beautiful as a picture. If your customers come to Na Ka from April to May, this is the season of ripe plums. If your clients come here, they will be able to participate in plum picking and enjoy the delicious ripe red plums picked from the branches.
Ang Village Pine Forest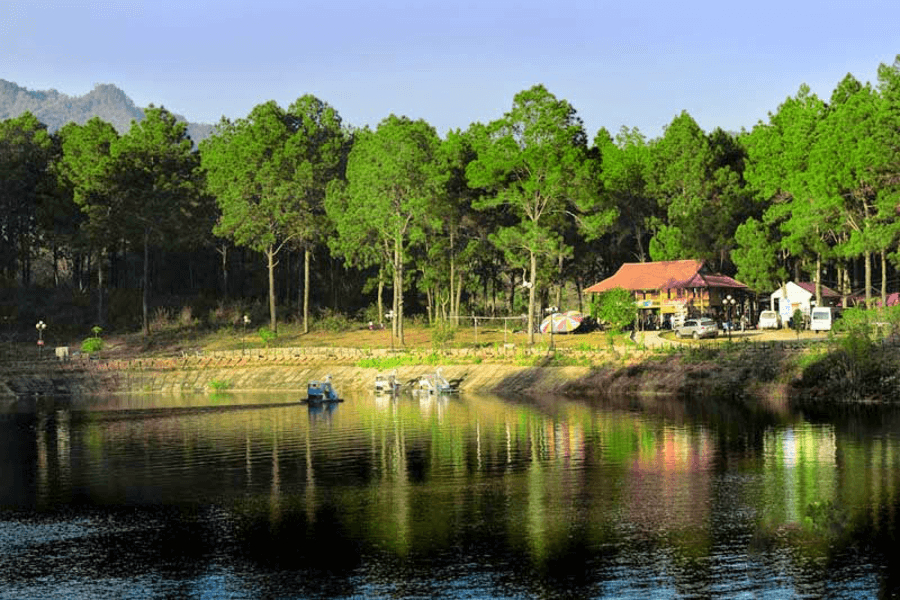 Here, your customers can freely go for a walk, enjoy the scenery, camp in the middle of the forest, cycle around the lake, or enjoy a boat ride to enjoy the fresh climate and splendid nature. In particular, in the early morning or late afternoon, the lake's surface is covered with a layer of fog and the air is chilly, making this place even more fanciful.
Dai Yem Waterfall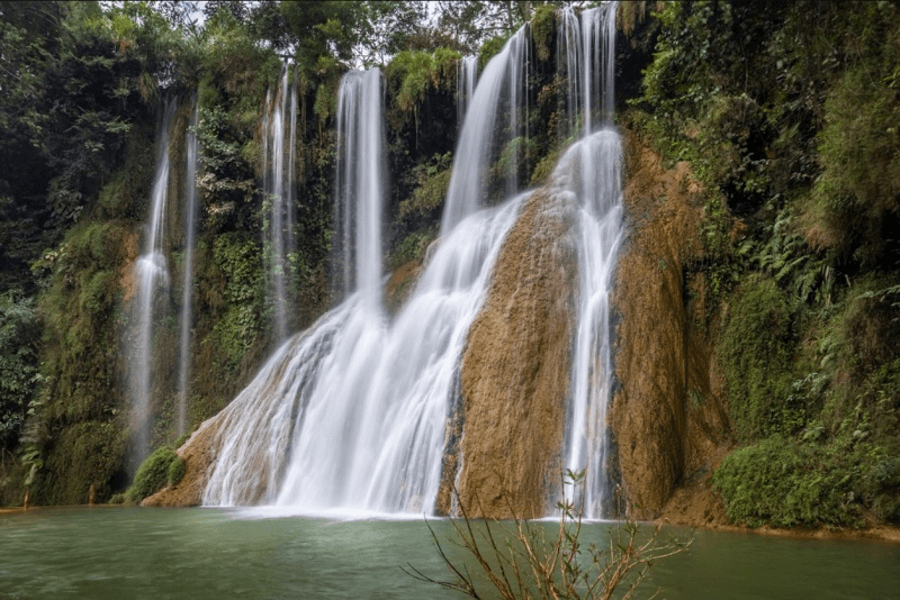 Dubbed the "treasure" of Moc Chau Vietnam. The most ideal time to visit Dai Yem waterfall is from April to October. Because during these months, the amount of water from upstream pours down heavily and strongly, throwing white foam, forming a landscape both majestic and poetic.
Chieng Khoa Waterfall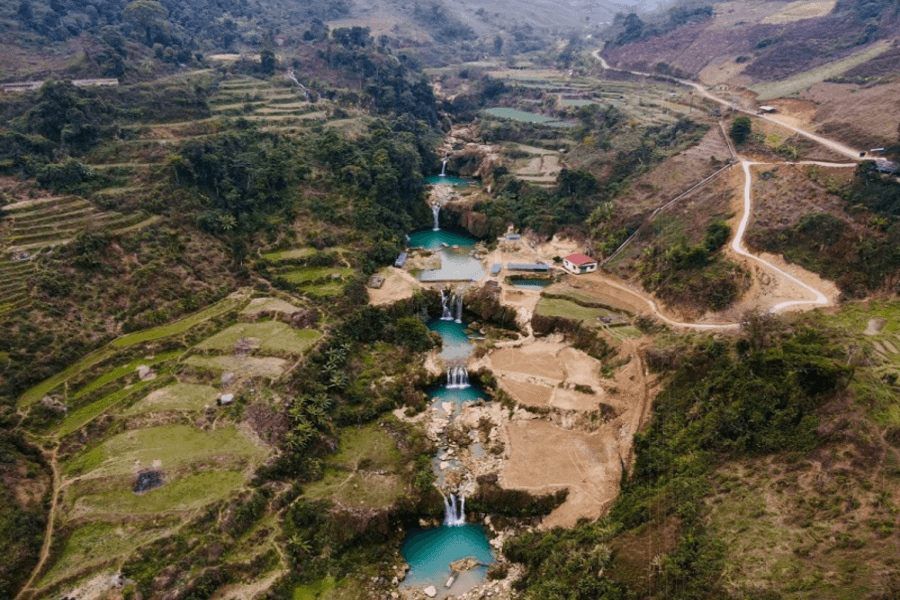 25 km from the center of Moc Chau Vietnam. Chieng Khoa Waterfall – also known as May Waterfall or the beautiful name "Tuyet Tinh Coc ".
Moc Chau Happy Land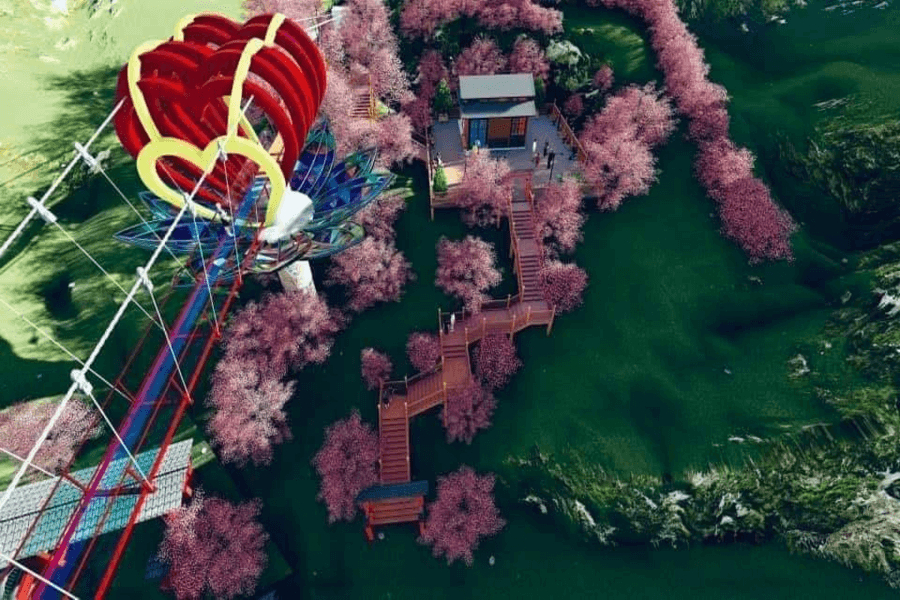 This resort owns the largest four-season flower valley. Impressed with the lovely sheep farm, attracting young people to check in and take photos. In addition, Moc Chau Happy Land also has a dining and resting area in the form of a homestay for those who need to stay overnight.
Dairy Farm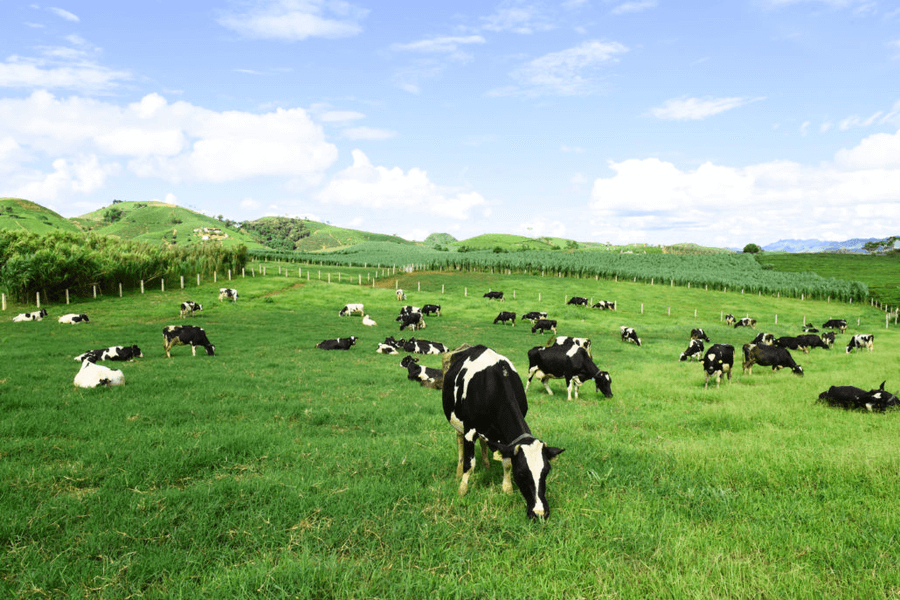 This is known as one of the three largest dairy farms in Vietnam. If your clients come here, they will see large farms with thousands of healthy dairy cows. Of course, there will be no shortage of very interesting activities such as: directly feeding the cows, monitoring the milking process, or manually expressing milk.
5. Moc Chau cuisine and specialties
Khoai So Man in Moc Chau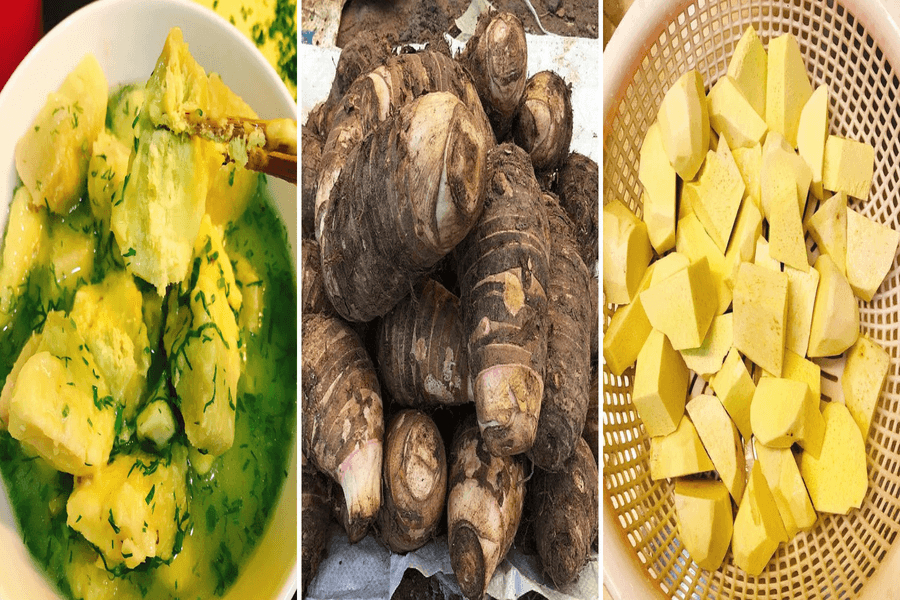 Khoai So Man is a specialty dish here. That is usually only available in the fall, from August to December. Khoai So Man has a bright yellow color, and will make all your customers fall in love if they come here. 
Be Chao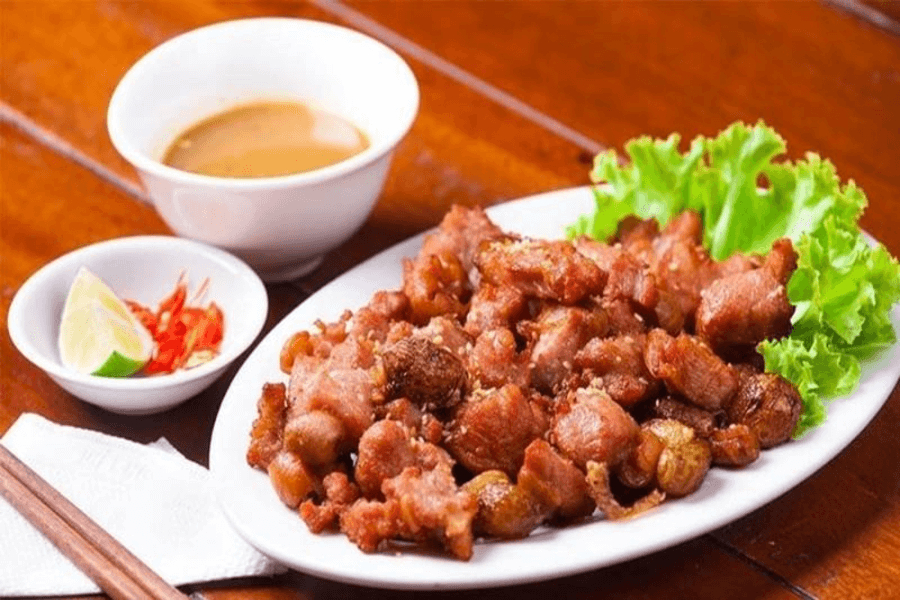 Rau Tam Bop
Cassava Cake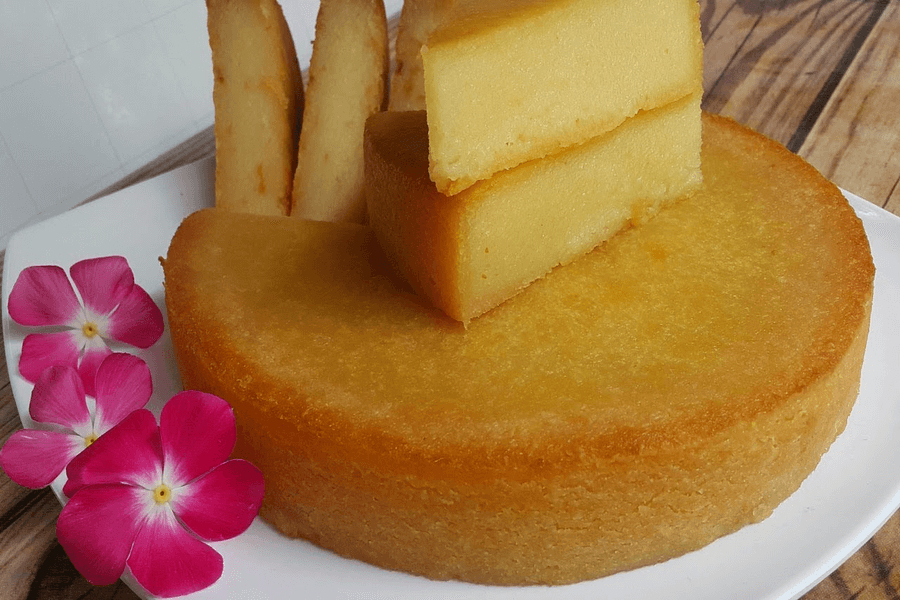 Made from cassava roots, combined with fresh milk to form a fried dough that is crispy and soft, sweet and juicy, and extremely attractive.
The above sharing has brought you useful information about the upcoming journeys to Moc Chau for your customers. Please contact your local travel partner for advice on interesting Moc Chau travel itineraries!