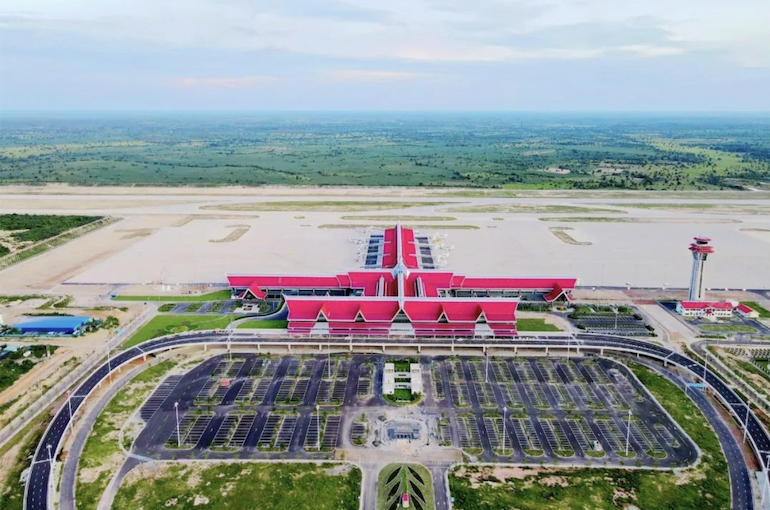 𝟮𝟬𝟮𝟯 : The new Siem Reap Airport opens its doors
On October 16, 2023, Cambodia achieved a significant milestone in its development with the inauguration of the New Siem Reap Airport. Located approximately 50 kilometers east of the city of Siem Reap, this state-of-the-art airport is designed to accommodate long-haul flights, making the country more accessible to tourists and investors while boosting the local economy.
Features and Environmental Impact of the New Siem Reap Airport
This new airport boasts an impressive capacity of 5 million passengers per year. With a 3,600-meter runway and a 15,000-square-meter passenger terminal, it can accommodate large aircraft such as the A340-300, A350-900, B777-200, and B747-400. With a total of 48 gates, passenger operations are streamlined, enhancing Siem Reap's appeal as an international destination.
Moreover, the airport sets a sustainability standard. It is predominantly powered by solar energy and incorporates a rainwater harvesting system, underscoring Cambodia's commitment to a greener future.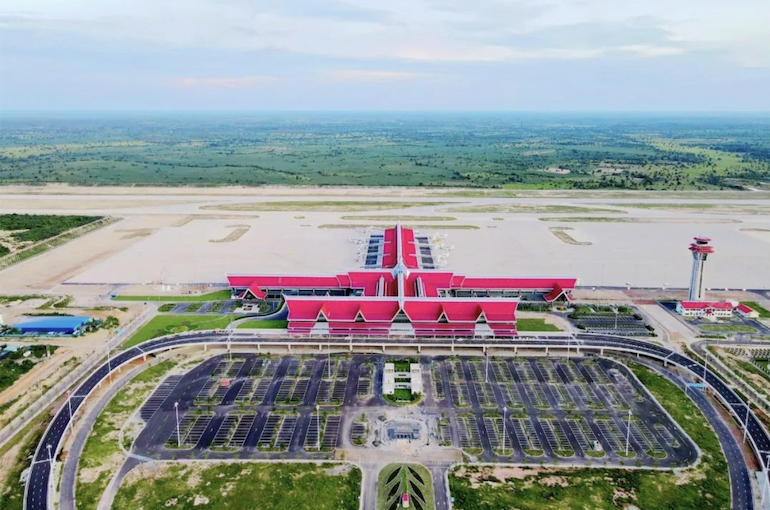 New Siem Reap Airport – Photo : Ycai Gloabal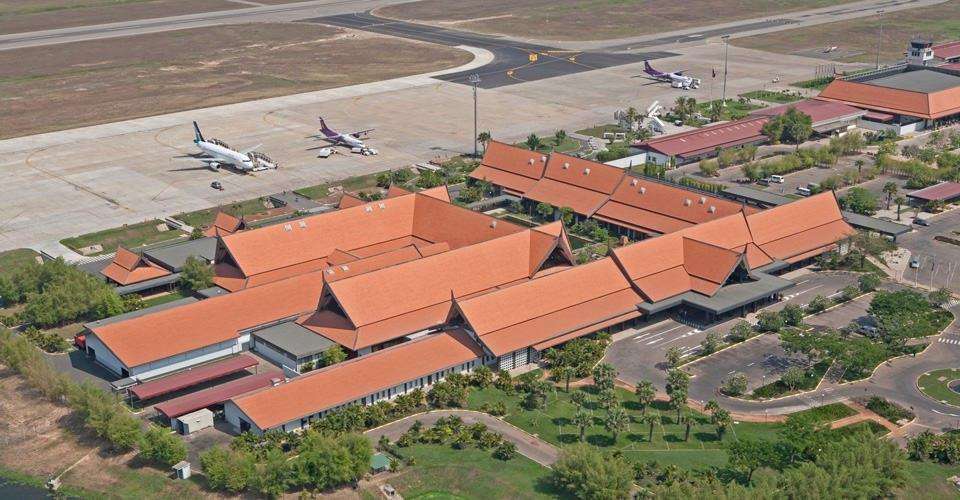 Old Siem Reap Airport – Photo : Estatedia
Accessibility and Transportation from the New Siem Reap Airport
Access to the airport is facilitated by the new 24.5-kilometer highway, called the "Airport Highway," connecting Siem Reap to the airport. While discussions about a potential light tram service have taken place, taxis remain the preferred mode of transportation, offering a journey of approximately 1 to 1.5 hours at a cost of around $30.
Airlines and Development Phases
Several renowned airlines, including AirAsia, Bangkok Airways, Singapore Airlines, and Cambodia Angkor Air, will operate from this new airport. In terms of development, Siem Reap plans to increase its capacity to accommodate 10 million passengers by 2030 and 20 million by 2050, with a planned increase in cargo capacity from 10,000 to 60,000 tons.
A Bright Future for Siem Reap
The opening of the New Siem Reap International Airport is a significant event for Cambodia. By promoting tourism and boosting the local economy, this airport promises a bright future for Siem Reap, strengthening its position as an accessible and sustainable tourist destination. This project, combining modernity with environmental stewardship, serves as an example for other regions worldwide, demonstrating that economic growth can go hand in hand with preserving our planet.
Discover Cambodia tours.