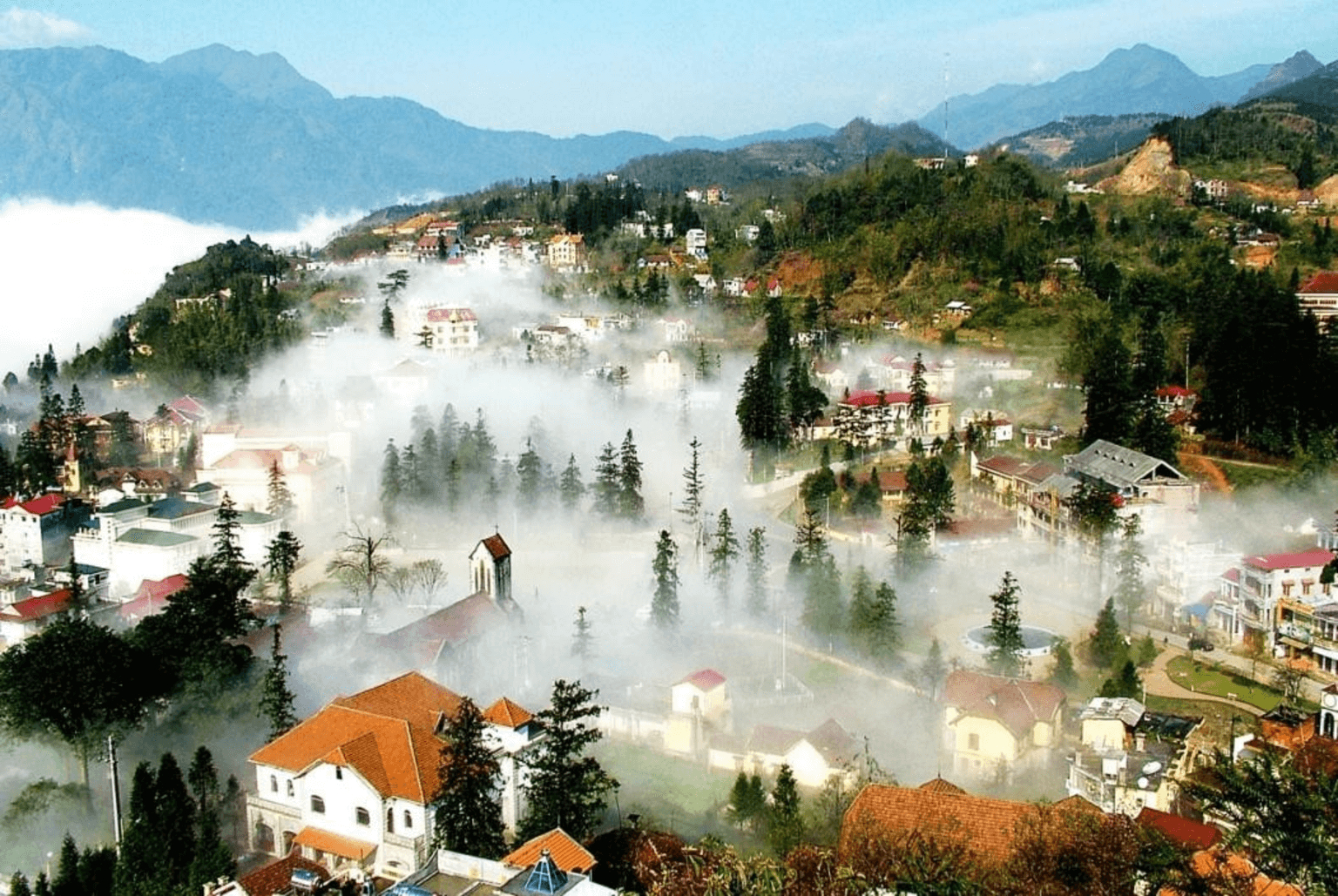 1. SaPa overview
SaPa Vietnam

is a highland district of Lao Cai province, located in the northwest of Vietnam. It is 38 km from Lao Cai city and 376 km from Hanoi capital.

The climate is temperate and subtropical, with cool air all year round.

The weather in the town has four seasons in a day: Spring weather in the morning. Summer weather in the afternoon. Usually mild sunshine, cool climate, clouds and dew fall in the afternoon, creating a feeling of coolness. Like autumn and the night is the cold of winter.

Sapa Vietnam

town is one of the rare places in Vietnam with snow.

There is Fansipan peak attracting many tourists; Reaching an altitude of 3,143m above sea level. It is the highest mountain in Vietnam.

Ethnicity: Viet, H'Mong, Tay, Dao, Thai, Giay, Ha Nhi, Day, Nung, Dzao, Zay…
2. When is the best time to travel to SaPa?
From May to August: Sapa will have rain, although it is not significant, but it also affects your trip more or less. Therefore, it is necessary to consider traveling to

Sapa

during this time.

From September to November: If your customers want to immerse themselves in the ripe rice season. The harvest season in the highlands, remember to visit Sapa in early autumn. For a group of young people or photography enthusiasts.

Sapa

is one of the great spots to hunt clouds in the early winter.

From December to January next year:

Sapa

appears frosty and snowy, if traveling in this season, prepare enough warm towels to catch the snow in Sapa to the fullest.
3. How to get to SaPa?
Sapa is 38 km from Lao Cai city and 376 km from Hanoi capital, your clients can go to SaPa by car. It will usually be included in the tour program for a week or more to explore the mountains of Northern Vietnam.
4. Places not to be missed in SaPa
Fansipan Peak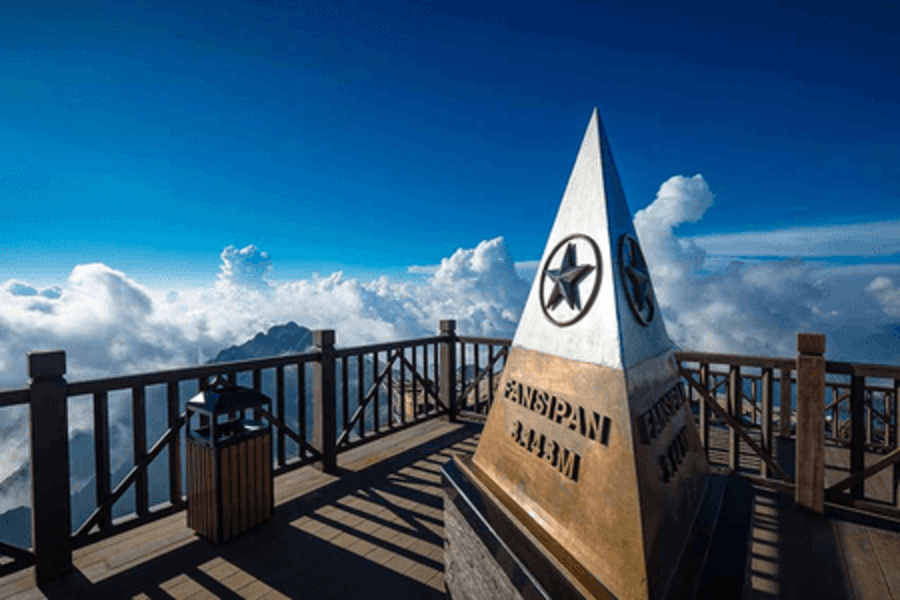 One of the things to do in Sapa Vietnam is to go to the top of Fansiphan mountain. This is a mountain located about 9 km southwest of town in the Hoang Lien mountain range. Fansipan is known as the "Roof of Indochina" with an altitude of 3,143m above sea level. The terrain of Fansipan is diverse, very suitable for backpacking trips. Fansipan peak also has a rich flora and fauna. On the way to the top of the mountain, your customers will discover the amazing flora and fauna and nature of the Hoang Lien range.
Cat Cat Village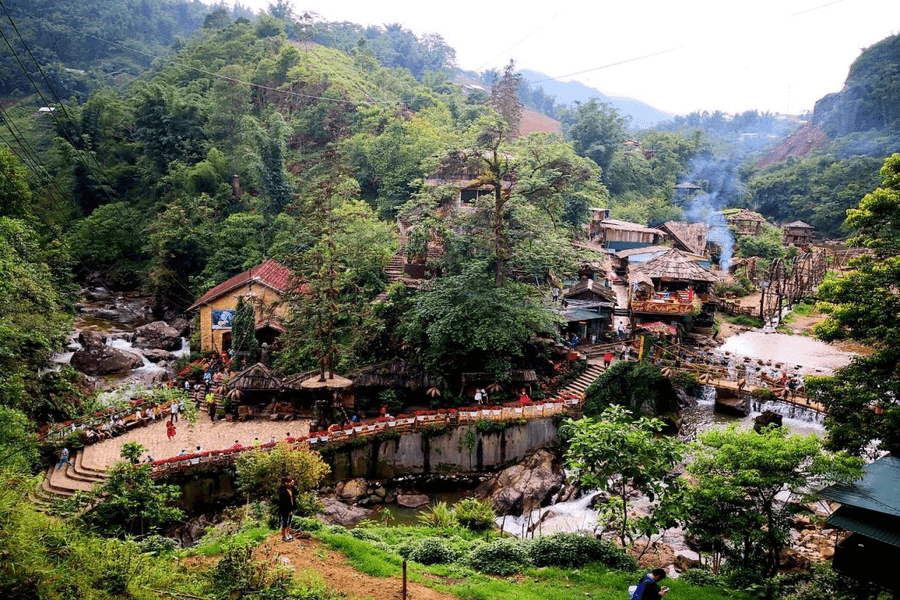 Cat Cat village Vietnam is a Mong ethnic village in San Sa Ho commune. Located about 2 km from Sapa town. This is an attractive tourist attraction of Sapa in particular and Lao Cai in general. Cat Cat village Vietnam was formed in the middle of the 19th century by a group of ethnic minorities gathered by secret method (based on slopes mountains and gathered together, the roofs of the houses are separated by a few tens of meters and live, cultivate and cultivate right on the hillside.
Ban Ta Phin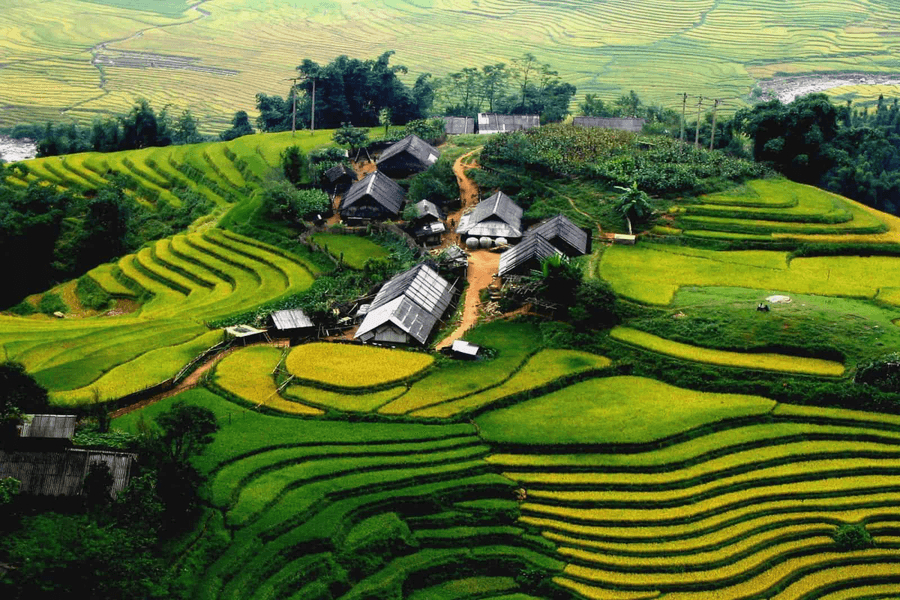 About 17 km from the center of SaPa Vietnam town to the northeast. There are two ethnic groups of Dao and H'mong residing. In this mountain range there is a small mountain. At the foot of the mountain cracked a cave, about 5m high, about 3m wide, opening a path through the ground. In the cave, there are many stalactites creating interesting shapes such as dancing fairies, sitting fairies, distant fields, sparkling forests…
O Quy Ho Pass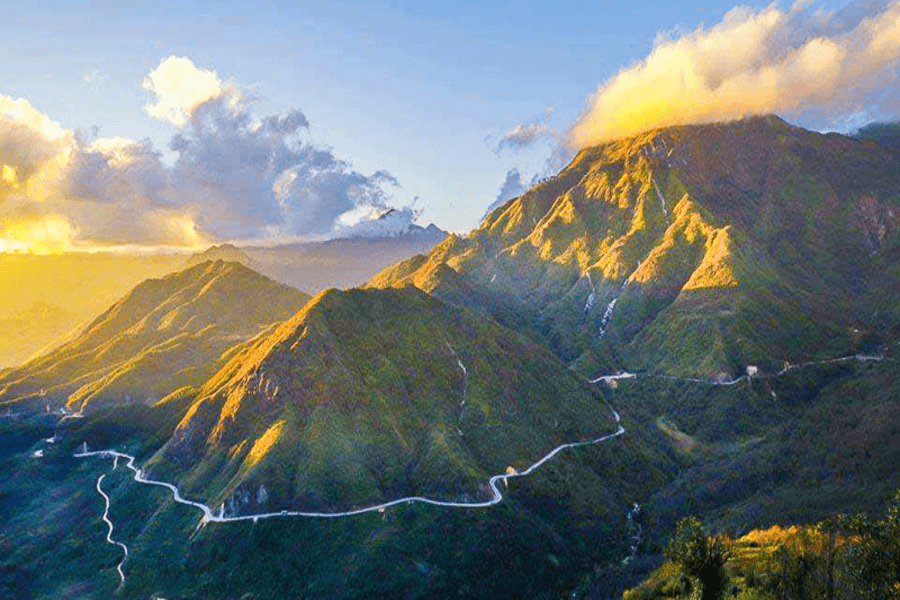 This is probably a pass that holds the record for length in the Northwest mountains of Vietnam. With a length of up to nearly 50km. The high altitude, ruggedness and length of O Quy Ho pass make the pass unorthodoxly known as the "king of the Northwest Pass". One of the Four Great Peaks of the Northern Pass.
Silver Falls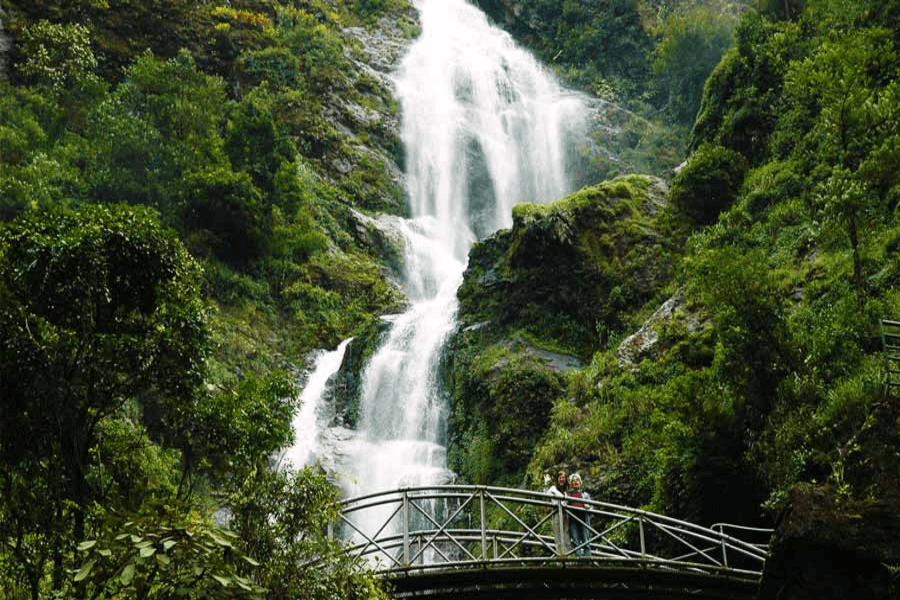 About 12 km from the center of Sapa Vietnam town to the west. Silver Waterfall with an altitude of more than 200m is the upstream of Muong Hoa stream with an altitude of 1,800m located at the foot of O Quy Ho pass.
Muong Hoa valley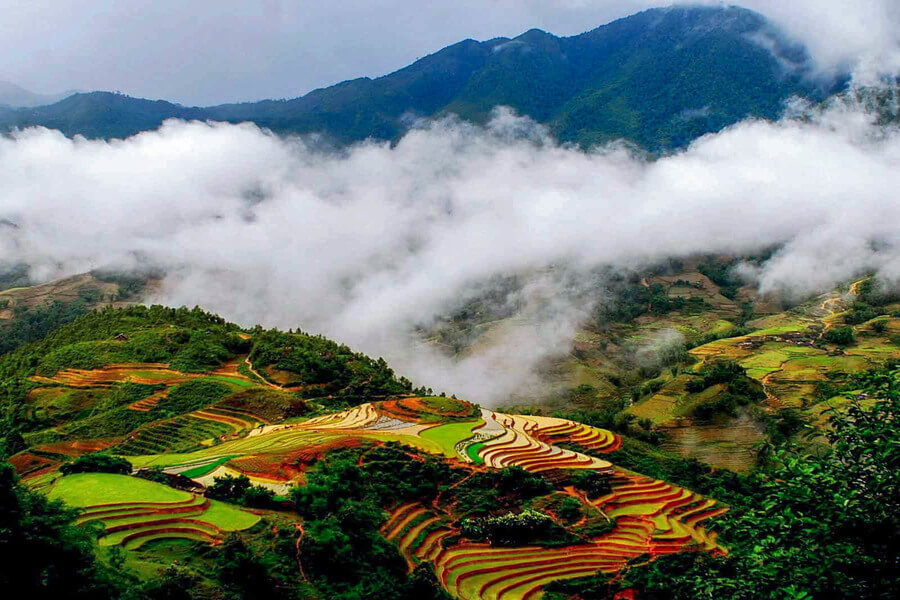 Nestled in a majestic mountain range, Muong Hoa valley is about 8 square kilometers wide. This place is famous for its golden terrace fields. Which have been recognized by the Guinness Book of World Records as the largest terraced fields in Vietnam. In the middle of the valley is a stream with a romantic name – "Spring flowers". The 15km long stream flows through the valley, meandering along the foot of the mountain. 
Rose Valley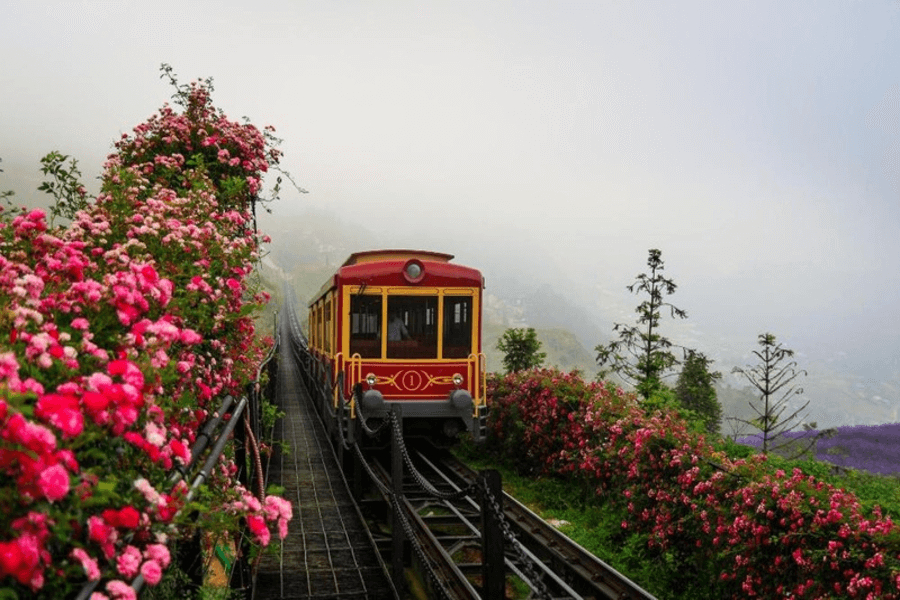 This is an eco-tourism area invested for 3 years. Designed with ecological landscape with nearly million original roses, peaches, plums, American persimmons, Taiwanese almonds… The whole area has 11 wooden stilt houses Pomu, natural stone roofing, harmonious interior decoration, alternating between beautiful French rose gardens, stilt houses overlooking Lao Chai valley with terraced fields, all creating a picture full of magic.
Sapa Market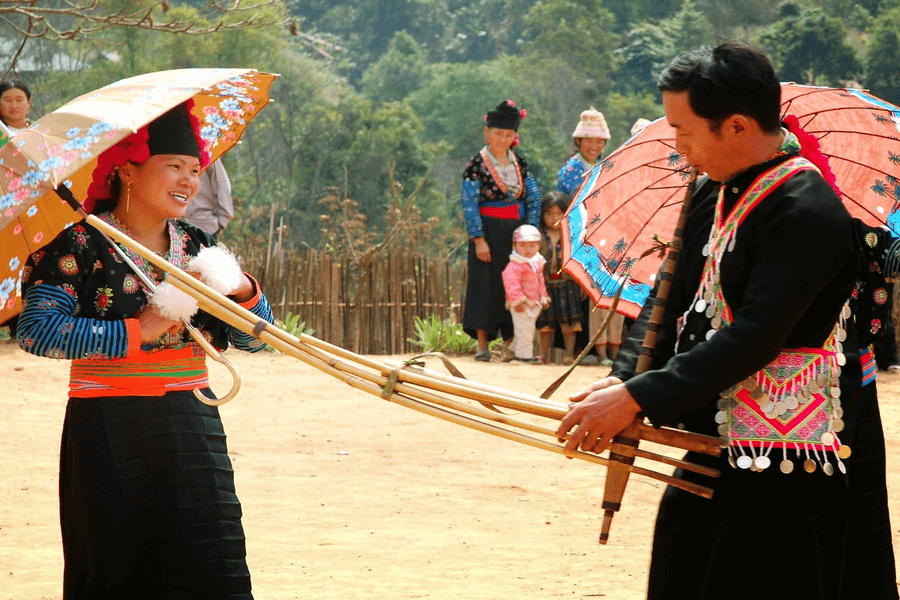 SaPa love market is a market for the Hmong and Red Dao ethnic minorities, taking place every Saturday night. The market is a place to trade and exchange products, but also a meeting place for young people looking for a life partner.
5. SaPa cuisine and specialties
Seven-color sticky rice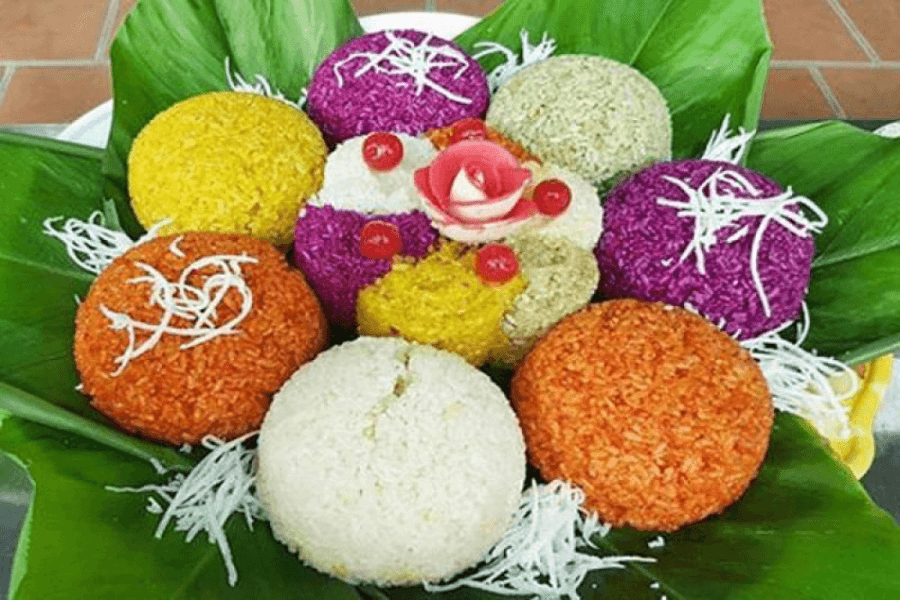 Seven-color sticky rice usually appears during Tet holidays or the 1st of July of the lunar calendar every year. The seven colors of sticky rice: bright red, dark red, brown, purple, yellow, blue and green. Represent seven consecutive months of long-term resistance of the Nung Din ethnic group, in order to honor the glorious victory and show gratitude to those who fought in the war. The hero has fallen in the war against the invaders.
Sapa Black Chicken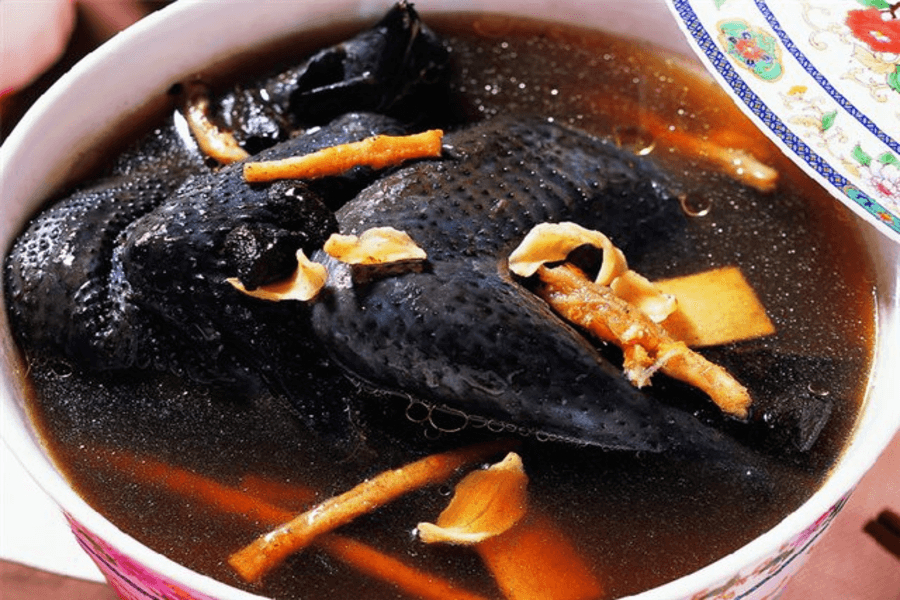 Black chicken is another name for the evil chicken breed, which is raised by many H'Mong families. In Sapa Vietnam, people most like to eat honey grilled black chicken. The chicken skin is tough, the meat is soft and bold. Because, served with salt, pepper, lemon or mint leaves. It will definitely bring you a memorable culinary experience in the land of fog.
Cat cider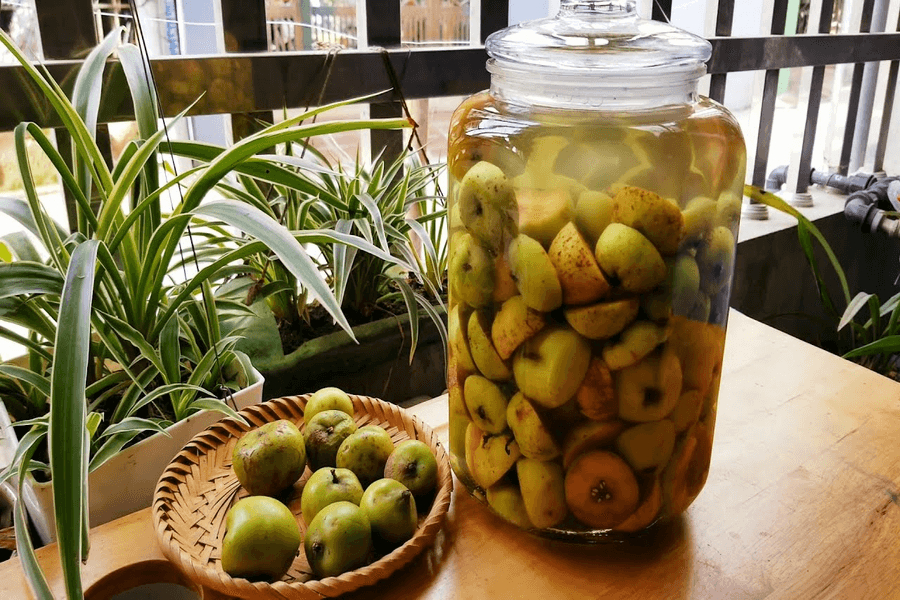 The main ingredient for making premium Sapa apple cider is a mei apple (also known as medlar fruit) that grows in the northern mountains. Embracing the spirit of the mountains, wild apples have a unique bitter and sweet taste, when soaked in wine, they will create a very characteristic aroma and yellow color of cockroach wings.
The above sharing has brought you useful information about the upcoming journeys to SaPa for your customers. Please contact your local travel partner for advice on interesting SaPa travel itineraries!