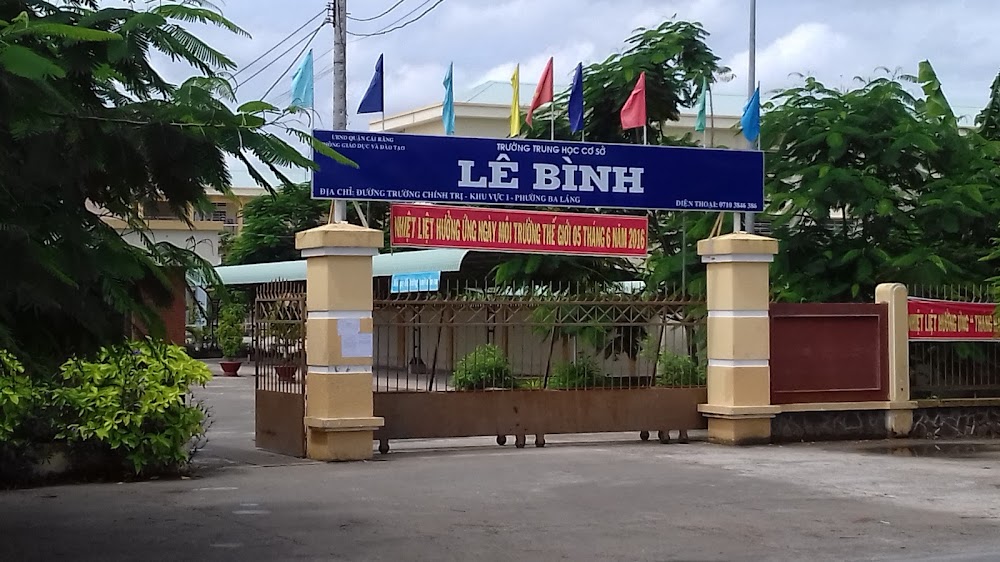 School Le Binh in Can Tho
The goal of our solidarity action at Le Binh school is to help children from the Mekong Delta to learn French. With the support of 
SALAUN HOLIDAYS, IMAGES TRAVEL
 has organized a project of solidarity at this school. Its objective is to support and assist Le Binh school with its curriculum. We chose Le Binh High school in Cai Rang in Can Tho city. It is a very poor school located nearby the famous floating market well-known by tourists. This project was about to build a new school, and also put some new lights to improve conditions.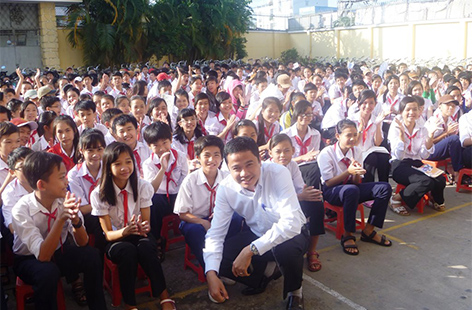 Le Binh High school
"Tourism is now developing, if young people receive a good education, especially in languages, they can all benefit from this developpement and find a jobs according in the tourism business, which means stay and work in their native country."
From January 2011, the first concern was the construction of two classrooms : one reserved for teaching French and it turned out to be used for four different classes, the other room was used as a general library. The second part will involve tourists who are visiting the Mekong Delta. Their participation will offer children all the necessary material to learn and attend class: books, notebooks, pens ... Finally, Salaün Holidays provided  the school with more expensive equipment (computers, projectors) and, above all, will grant a Scholarship to one or two top students whose families do not have the means to pursue their studies, but which show a real desire to learn and succeed. These scholarships will be renewed over several years.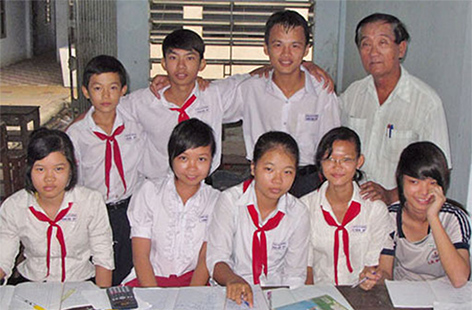 Le Binh High School.