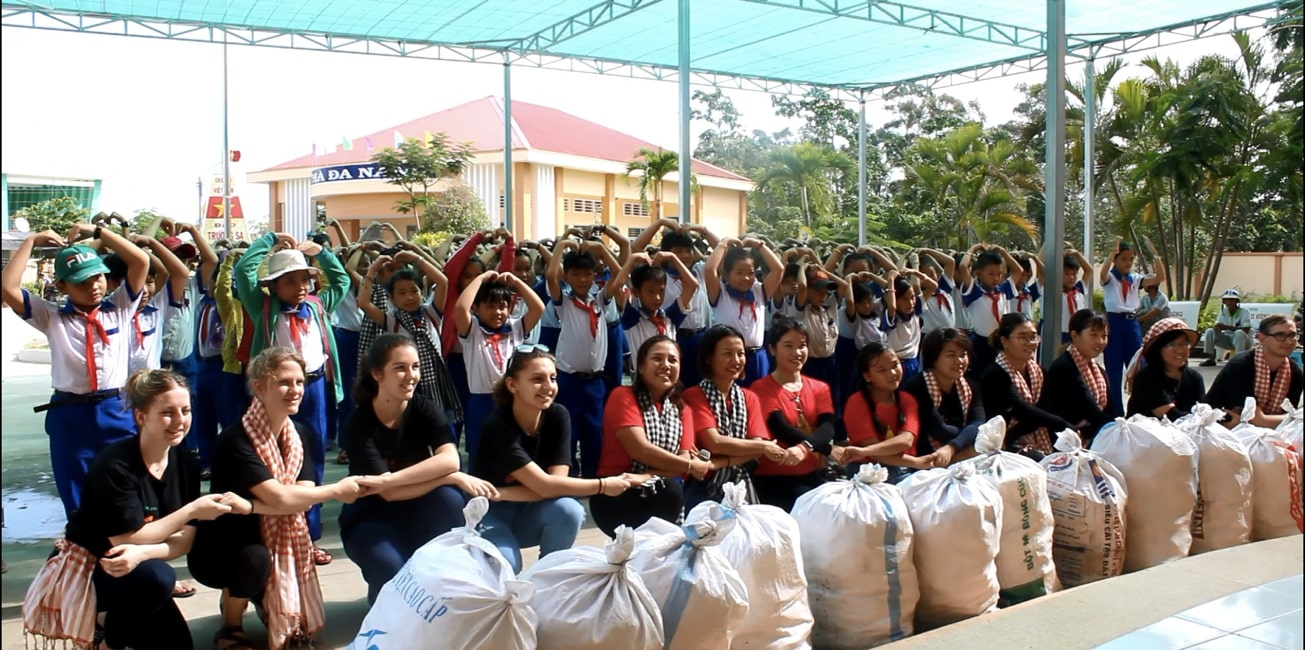 Sustainability during the pandemic – DMC Mekong Image Travel & Events Sustainability Report 2020-2021
Since our last report at the end of 2019 things have changed drastically, in ways that nobody could have predicted with the ongoing covid-19 pandemic. Many of the actions we had planned have been put on hold, but we have still been active and focused on more appropriate matters during these difficult times.
We are now up for renewal of our Travelife Partner Certificate that we hope to extend until 2023.
Here are some of the Actions done by DMC Mekong Image Travel & Events during the past two years:
In 2020
The Central Highlands (Đắk Lắk Province) were hit by landslides and extreme weather conditions. We organized a collection of clothes for underprivileged kids and families after which we went to visit the villages and hand the clothes that had been collected.

Our Director started to teach Tourism at the Van Lang University in Ho Chi Minh City with sustainable tourism as one of the focus points of his lectures.

Helped organize and followed the Trans-Vietnam tour of the FPTU University in Ho Chi Minh City, adding sustainable tourism to the program.

Follow this link for more information on the event
In 2021
With the ongoing pandemic we have decided to focus on education so that all future tourism professionals in our country have the opportunity to start working following better practices.
Even with the obvious difficulties of the current situation, DMC Mekong Image Travel & Events is still engaged in Sustainable Tourism and remains optimistic about the ability to come back stronger of all tourism actors in our beloved country.