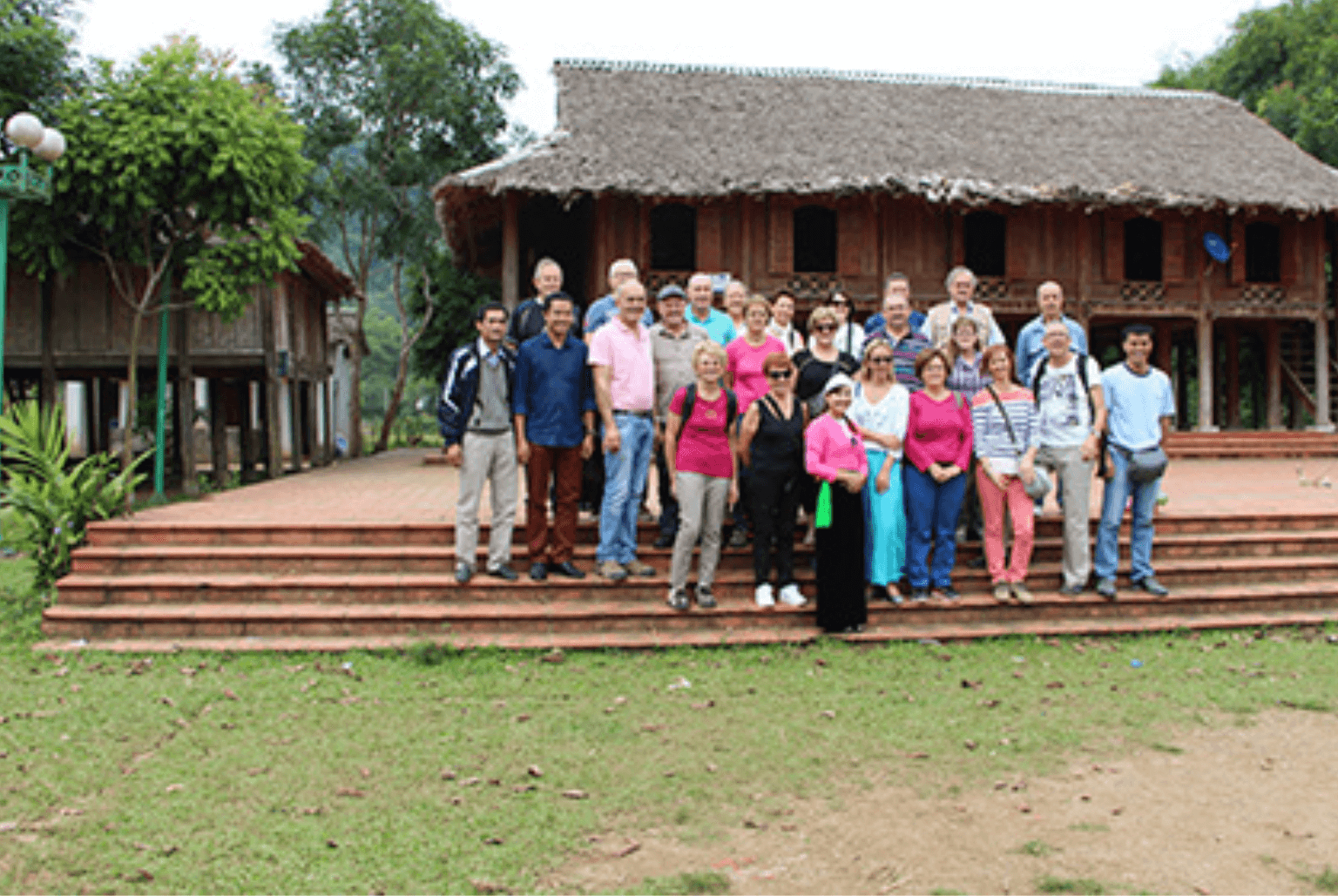 Two years after our Travelife Partner award
It has been almost two years since DMC Mekong Image Travel & Events achieved the Travelife Partner award. It is therefore time to summarize the actions carried out over the past two years.
Our Travelife Certificate for 2019-2021
IN 2017
Following severe weather in Northern Vietnam, DMC Mekong Image Travel & Events organized a day at Mu Cang Chai to help people by distributing clothing and other items that were useful to landslide victims.
During this year, Travelife's rules were implemented in the offices of DMC Mekong Image Travel & Events and Mekong Villages. The way of working and the working environment have therefore changed slightly. The staff has been trained in the basics of sustainable tourism.
The agency usually hosts trainees throughout the year. In 2017, a trainee went to an orphanage to teach French for two weeks.
Our actions in 2017 focused on supporting populations in difficulty, implementing sustainable practices in the agency, and involving one of our trainees with children.
IN 2018
It was in 2018, that we really improved our waste management in our agency and during our tours. We set up different bins to sort waste; a bin for plastic, one for paper, and one for organic waste. Staff was also provided with a reusable water bottle to reduce the use of single-use plastic bottles.
We continued to focus on helping local people by promoting homestay housing in our programs. For example, with the village Ai that we helped to develop a few years ago.
The year 2018 was beneficial for the agency, we improved our practices in the agency, so it was mostly internal actions that took place. We also worked on highlighting homestays in our tours.
IN 2019
We organized several days of clean-up in the Mekong Delta. We realized these days in partnership with the community of volunteers Trashpackers. We support them in financing their projects and participating in several awareness-raising missions in several provinces of Vietnam.
Our guides have also started to offer our customers to pick up waste spontaneously during tours, this is of course not mandatory.
As for our 2019 actions, we have focused for the moment on the environmental aspect with our clean-up actions, but the year is not over yet, we hope to be able to add even more new actions to come for the good of our planet.
Over the past two years, we have decided to become involved in the development of responsible travelife, and also in support of local populations, and in the preservation and protection of the environment. Here appear only our most consequent actions. We also work hard to integrate sustainable development practices into our day-to-day work management.
DMC Mekong Image Travel & Events is willing to set an example to improve the living conditions of people over the long term. Tourism is an activity that allows the country to develop quickly but we must be aware of the risks that our activity causes. It is in this sense that we have the duty to get the message across so that people are informed of what can be done to reduce our impact on different environments.