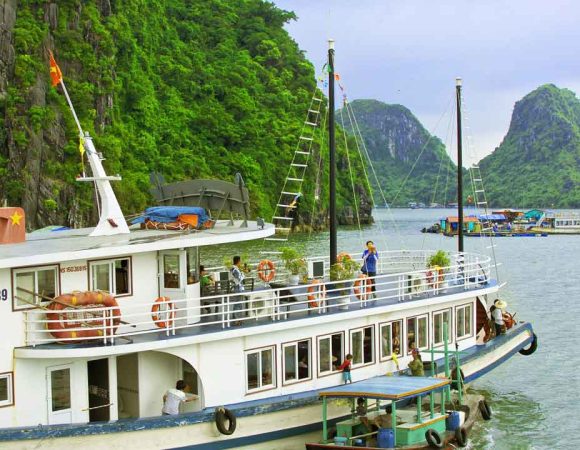 VIETNAM REOPENS TO INTERNATIONAL TRAVELERS
Vietnam reopens borders for international travelers and begins to ease Covid-19 restrictions. Indeed, Viet Nam is preparing to welcome international travelers in November.
The Ministry of Culture, Sports and Tourism has proposed a 3-step plan for reopening to international tourism. Deputy Prime Minister Vu Duc Dam said that tourist activities should be resumed quickly while ensuring security. The plan of the Ministry of Culture, Sports, and Tourism includes 3 stages:
Stage 1
From November 2021, a pilot project will be launched to welcome tourists participating in package tours in five provinces: Kien Giang, Khanh Hoa, Quang Nam, Da Nang, and Quang Ninh. Destinations, tourist attractions, and resorts should be specified in detail in the plan.
Stage 2:
From January 2022, in addition to the 5 localities mentioned above, other localities may request authorization to welcome international tourists. Depending on their vaccination strategy and their health situation. If some localities are fully qualified to participate in stage 2 before January 2022. The ministry will take this into account and make the decision.
Stage 3:
Vietnam will fully reopen its doors to international tourism in the second quarter of 2022, provided that disease prevention and control are carried out as planned.
For stage 1, after a 7-day stay at the first destination, tourists must undergo testing before being allowed to continue their journey.
For stage 3, the full reopening will depend on the health situation after the implementation of the two previous stages.
Deputy Prime Minister Vu Duc Dam said all foreign travelers to Vietnam must be fully vaccinated or recovered from Covid 19 within 6 months and get tested.
The Ministry of Health will determine the timing, manner, and type of testing for international tourists, as well as the training of hotel staff.
Recently, Vietnam has also temporarily recognized vaccination certificates from 72 countries and territories.
Source: Destination Review