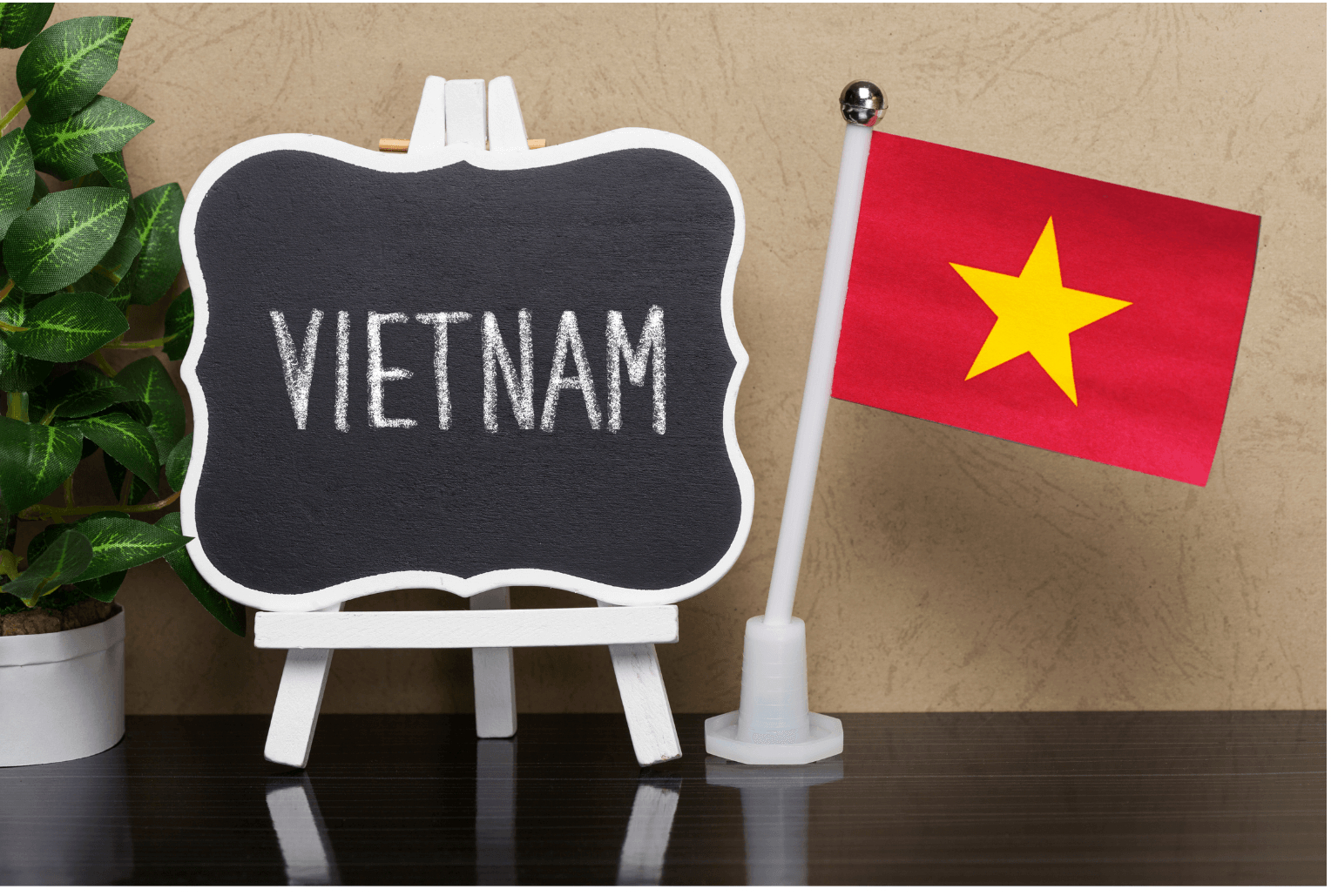 10 FUN FACTS ABOUT VIETNAM
Vietnam is known as a beautiful country, friendly people along with a long-standing culture. So, it is easy to understand why your customers would want to travel to this country. Paying tribute to its wonderful scenery, its unique cuisine and its people of Vietnam, here are 10 fun facts about Vietnam that DMC Image Travel and Events find totally irresistible – and know your customers will too.
FAST FACTS
Official name: Socialist Republic of Vietnam
Capital: Hanoi
Largest City: Ho Chi Minh City
Population: about 96 million
Area: 311,699 square kilometers (120,348 sq mi)
Major language: Vietnamese
— Source: Wikipedia
FUN FACTS ABOUT VIETNAM
1. An S-shaped country
The first fun fact about Vietnam is its special shape. Because Vietnam's terrain curves gracefully from North to South, it is known by most people in the world as "the S-shaped strip of land". If you look at the map, you will see that Vietnam has a thin but long S-shape.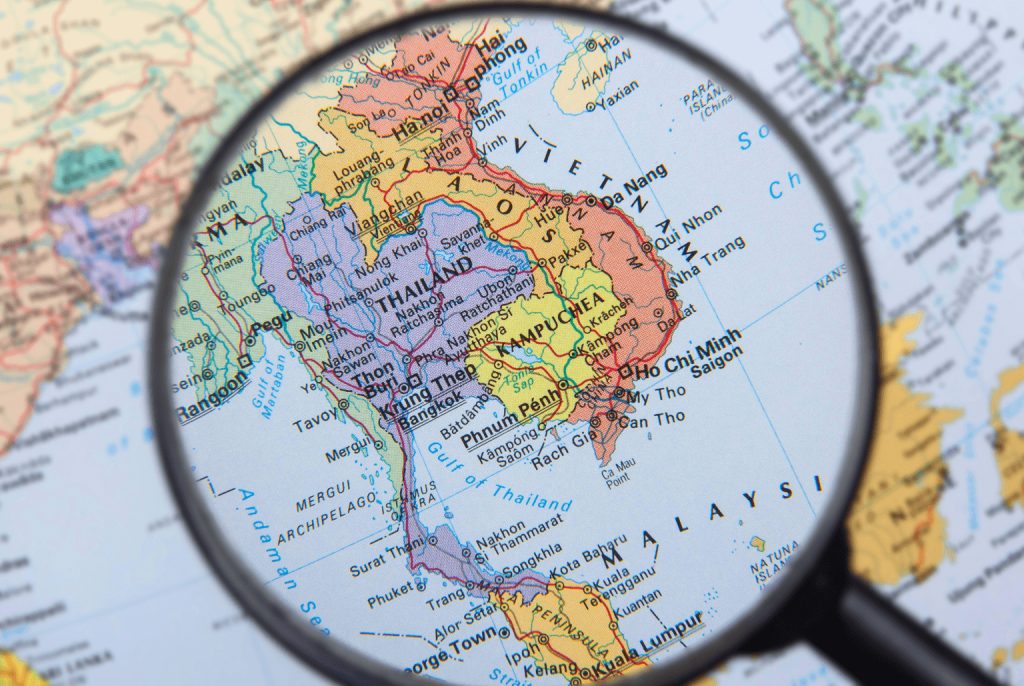 Being such a long country, Vietnam has many different climates and weather zones. Depending on the timing of the trip and the activities your clients want to do, we can offer a wide range of tours to meet their requirements. Check out our post on "The best time to visit Vietnam" for more details.
This unique terrain is also very convenient for your customers if they want to explore Vietnam, because it provides obvious and straightforward roads to travel from north to south and vice versa.
2. "Nguyen" – common surname
"Nguyen" is the most common surname in Vietnam, for every 100 Vietnamese people, there will be 40 people with the surname Nguyen. We promise you, within a few days here, your customers will meet at least a few people surnamed Nguyen. In addition, this is also the surname of the beloved President Ho Chi Minh of the Vietnamese people.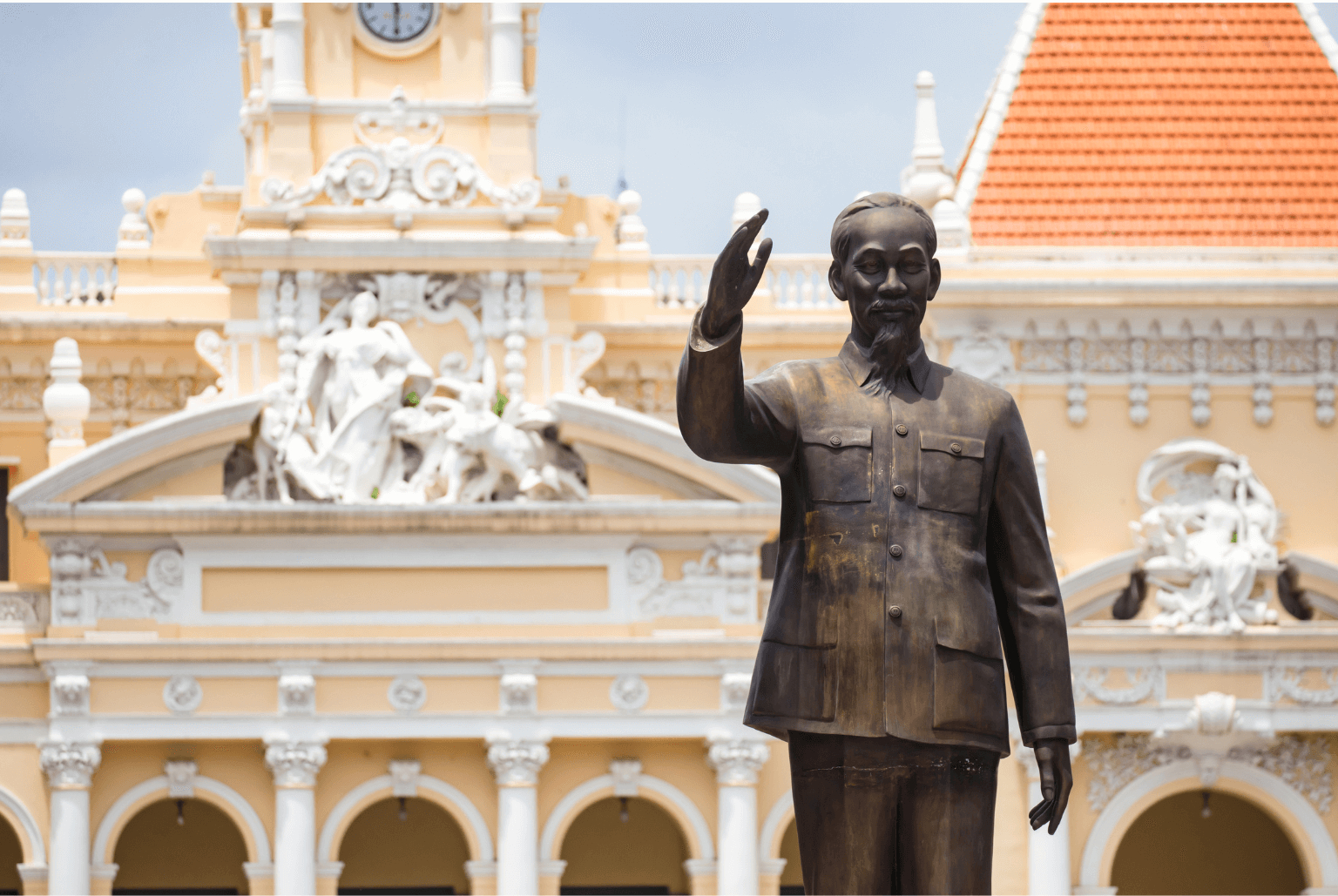 As one of the 10 most common surnames in the world, it is interesting that the surname Nguyen also occurs in Korea and China (Chinese: 阮; pinyin: Ruǎn) and in Korean, this surname is read as Won or Wan. (원 or 완).
3. "Ao Dai" – traditional dress
Each country has its own representative traditional dress. In Vietnam, it's "Ao Dai". Both men and women can wear them, but it is still more common for women, especially around the holidays.
The "Ao Dai" has many different styles, patterns and details but in general the sleeves are tight and there are always a few rows of buttons on the side. They usually come with a conical hat that completes the traditional look. Experiencing many changes in time, the Ao Dai has many different looks. However, regardless of the shape, the Ao Dai still exalts the beauty of Vietnamese women.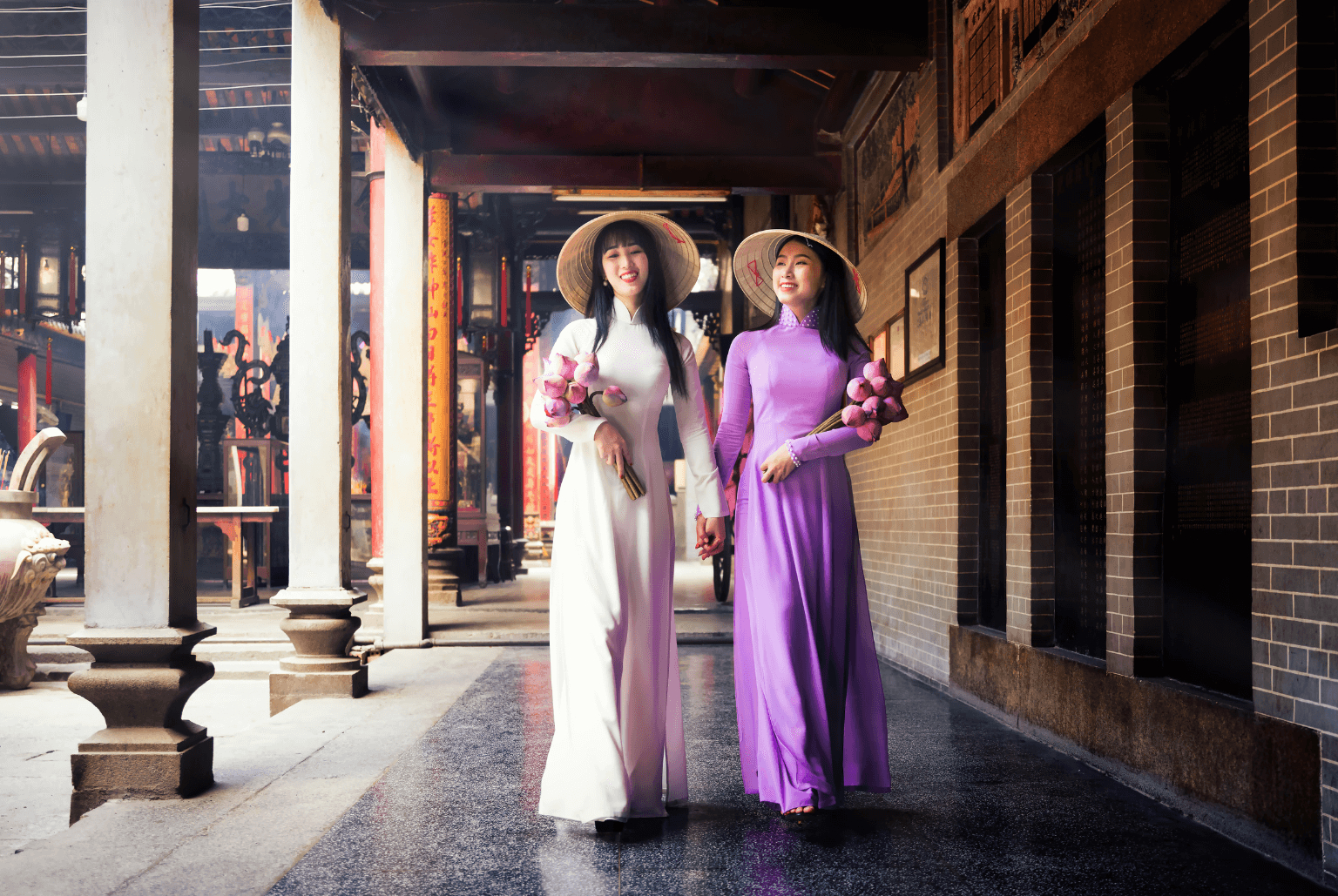 Ao Dai is popular all over Vietnam, so if your customers want to experience wearing it or buy it as a gift, it's very simple. You can contact your local partner so they can assist you.
4. Dong – the Vietnamese currency
The next fun fact about Vietnam we bring to you is about the currency here – something that your customers will definitely be interested in when traveling in Vietnam. Dong is the Vietnamese currency since 1978 issued by the State Bank of Vietnam. On each banknote, there is a portrait of President Ho Chi Minh and a famous place in Vietnam. For example, on the 5,000 VND bill, there is a picture of Tri An Power Plant, built on the Dong Nai River. On the 100,000 VND bill, there is a picture of the Temple of Literature – the first university in Vietnam.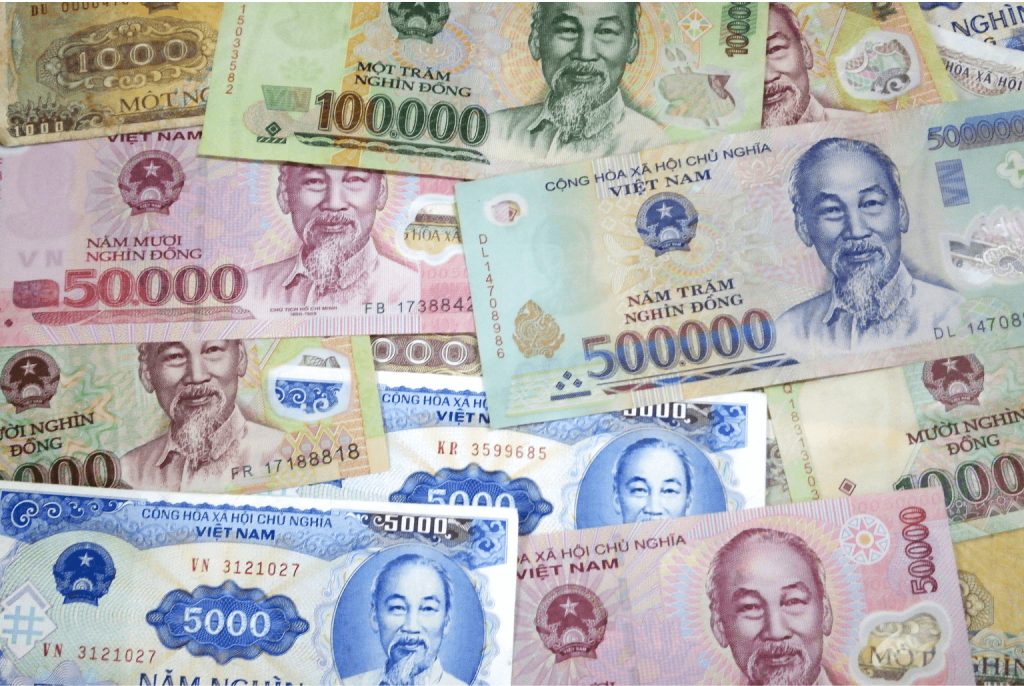 You may feel fancy with lots of zeros on the bill but be aware of the exchange rate and be careful because you can be confused by the color and the zeros (VND 500,000 and VND 20,000 bills can make you confused if you don't look carefully).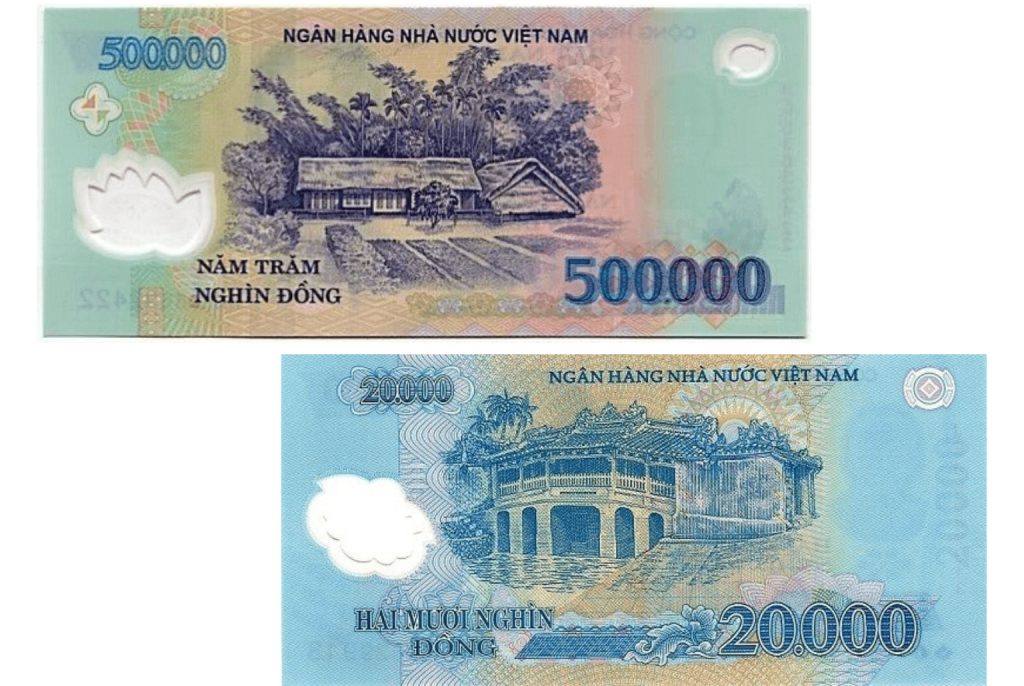 5. The second largest coffee exporter in the world
Fun facts about Vietnam for you: they export 10.5% of the world's coffee, honored to be the world's second-largest coffee exporter. This is a paradise for coffee lovers, the rich and seductive taste will surely encourage your customers to feel delighted.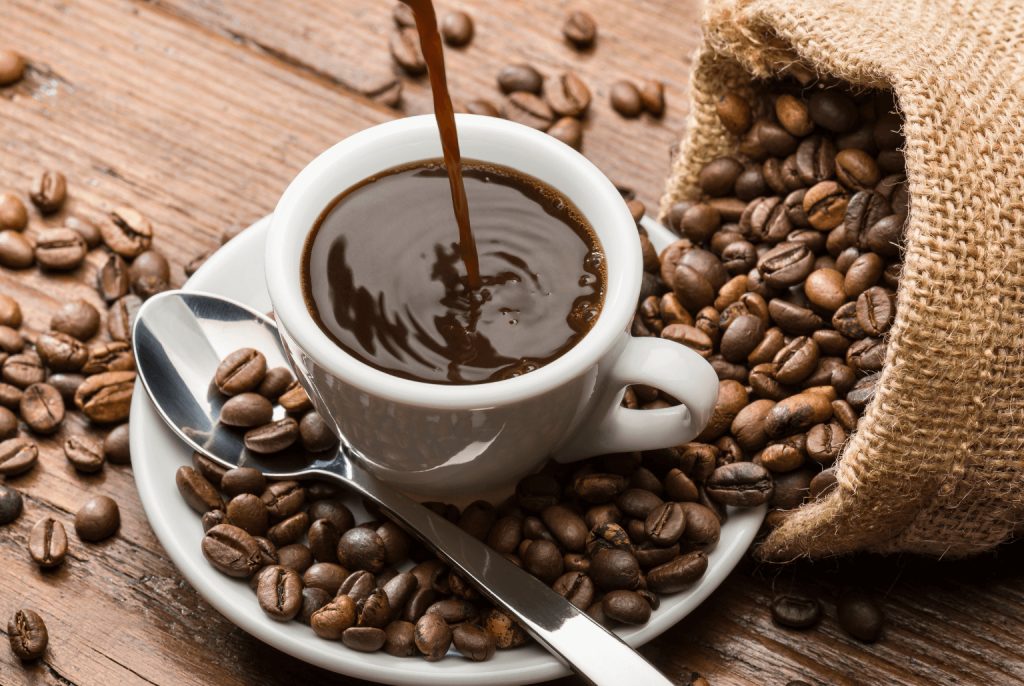 You can find coffee all over the country, from street stalls to luxury boutiques, it's always ready to serve.
6. Beautiful and long coastline
Vietnam is known as one of the countries with the most beautiful beaches on the planet. The coastline is 3260km long with many beautiful beaches and many coves, white sand beaches stretching to the horizon and fresh blue water.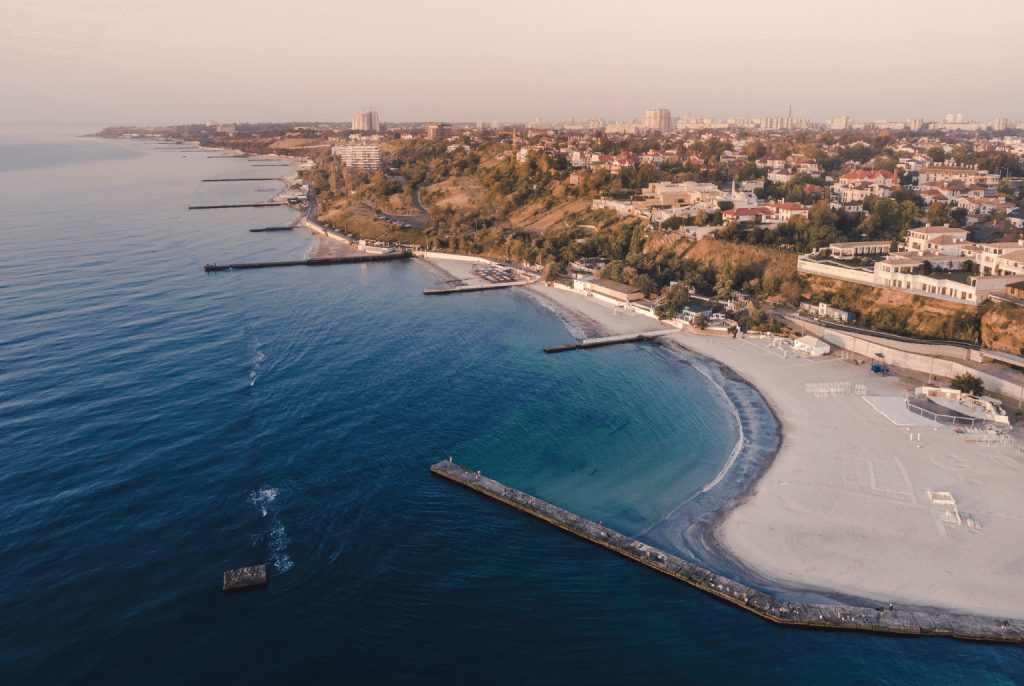 At Vietnamese beaches, your customers can experience interesting activities such as sunbathing to absorb vitamin C, contemplating sunrise, watching sunset, or playing games on the sea. We are sure that the diverse marine resources here will surely make your customers have great experiences.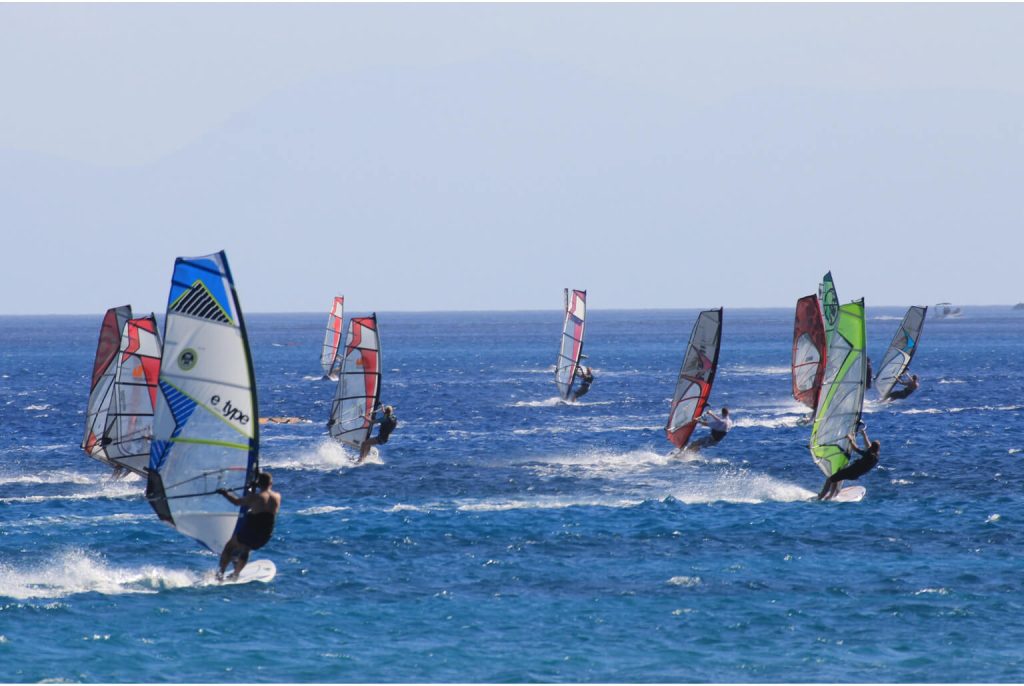 7. The world's largest natural cave
Son Doong Cave in Son Trach Commune, Bo Trach District, Quang Binh Province is recognized by UNESCO as the world's largest natural cave in Vietnam with a height of 200 meters, a width of 175 meters and a length of 9.4 kilometers. The cave was first discovered in 1990, in the Phong Nha – Ke Bang population, as part of a system that is mistaken for 150 other caves in Vietnam, near the border of Laos.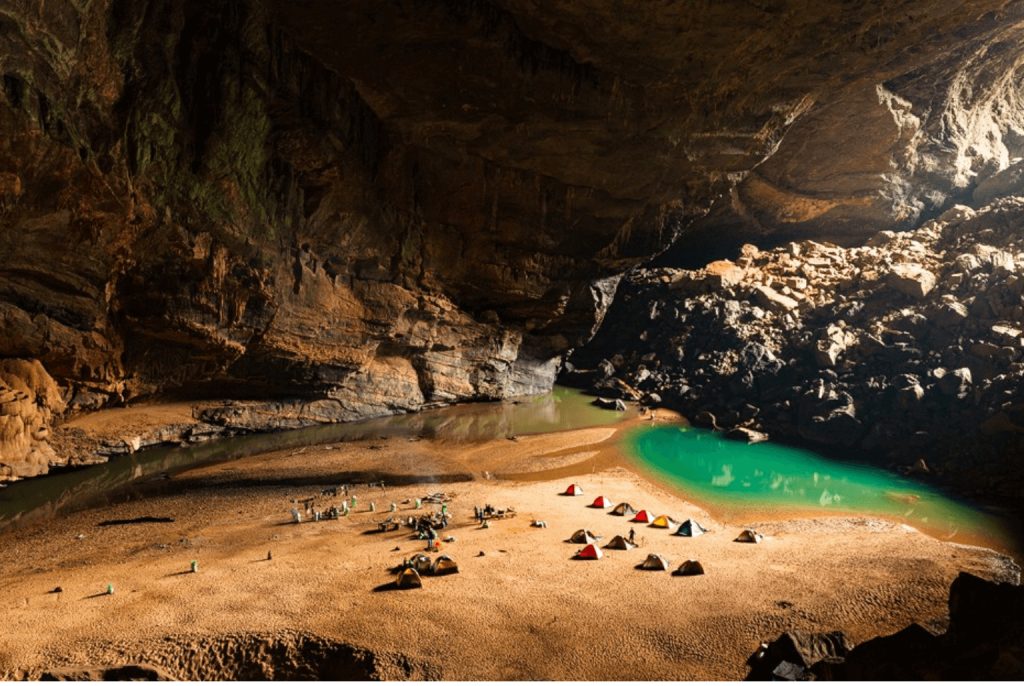 The New York Times has ranked Son Doong cave in the 8th position out of 52 must-visit places in the world. However, the number of people to visit this cave is limited. You should ask your local partner carefully before bringing customers to Son Doong.
8. Motorcycle paradise
One of fun facts about Vietnam is the means of transportation of the locals. When traveling Vietnam, you will be amazed at the traffic density of motorcycles, especially in big cities like Hanoi or Ho Chi Minh City. Most Vietnamese people use motorbikes to move because of its reasonable price and convenience. According to the latest statistics, there are more than 45 million motorbikes in Vietnam (on average 2 people / 1 motorbike).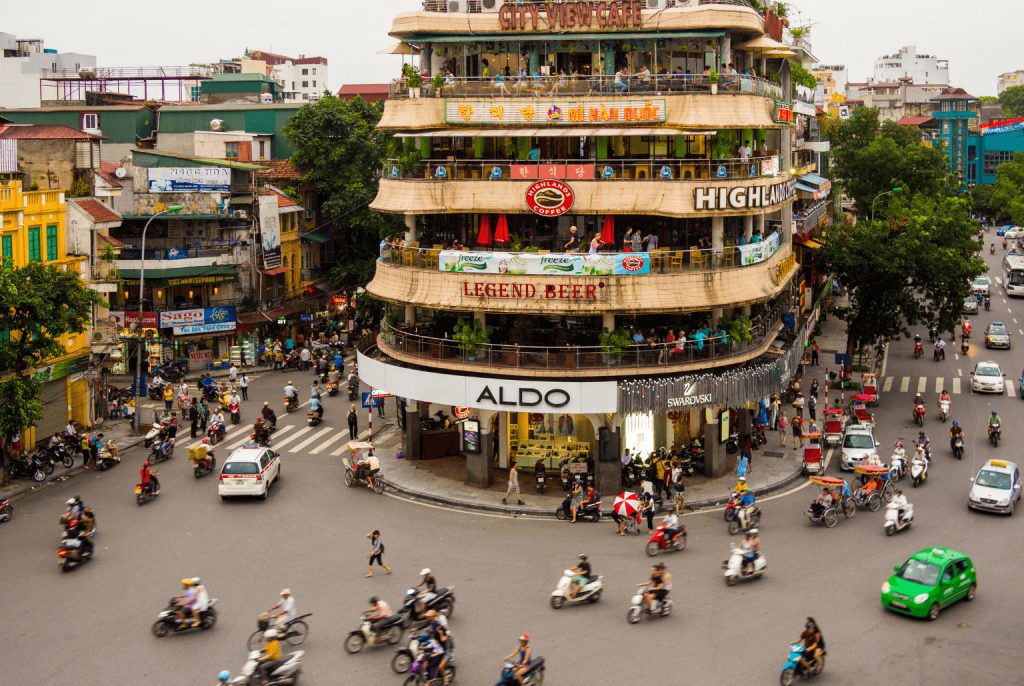 Because of the crowded density of motorbikes, traffic jams are also very common, especially at peak hours. If your customers want to experience this "strange" feeling, they can rent a motorbike for their trip.
9. Unique culinary culture
On the ranking of regions and countries with the best food, Vietnam takes third place in the world. Vietnamese cuisine is diverse, with more than 500 different traditional dishes, including vegetarian and savory. Therefore, this can be a paradise for food lovers around the world.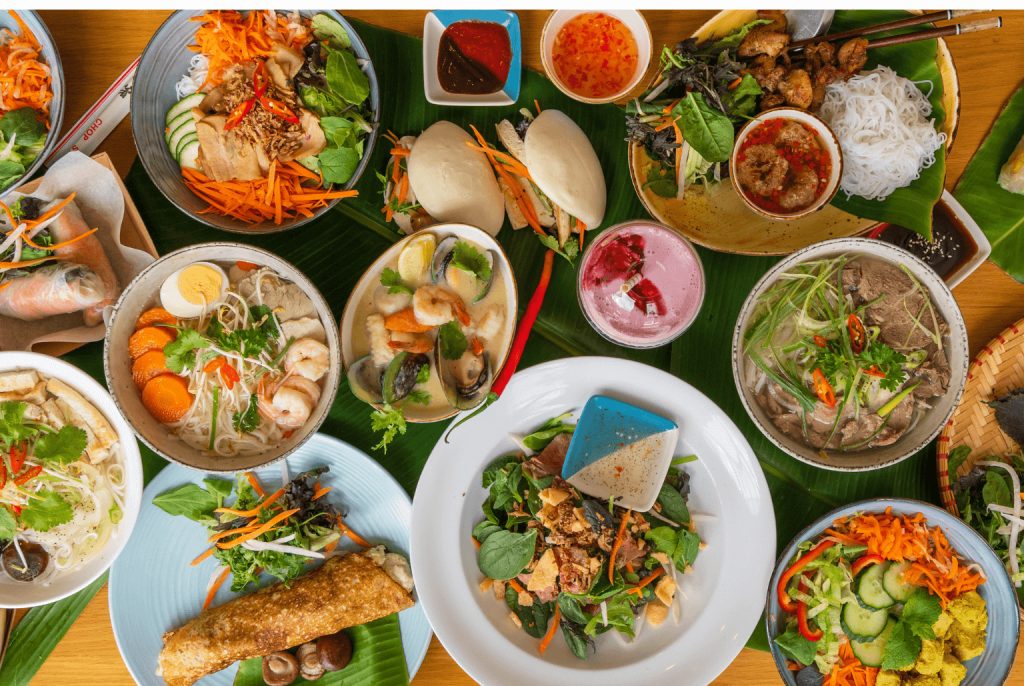 Dishes like "pho", "banh mi" have also been added to the Oxford dictionary, which proves just how tempting Vietnamese dishes are. The interesting thing is that we can find all kinds of dishes anywhere in Vietnam, from luxury restaurants to sidewalk stalls. If you ask locals which one they prefer, we're sure most of the answers are street food.
10. Homeland of water puppetry
This can be one of the fun facts about Vietnam that not a lot of people know. Water puppetry is an outdoor art form for both adults and children, dating back to the 12th century. Exquisitely carved puppets equipped with floats, combined with professional control from puppeteers behind the scenes, have created extremely attractive works of art.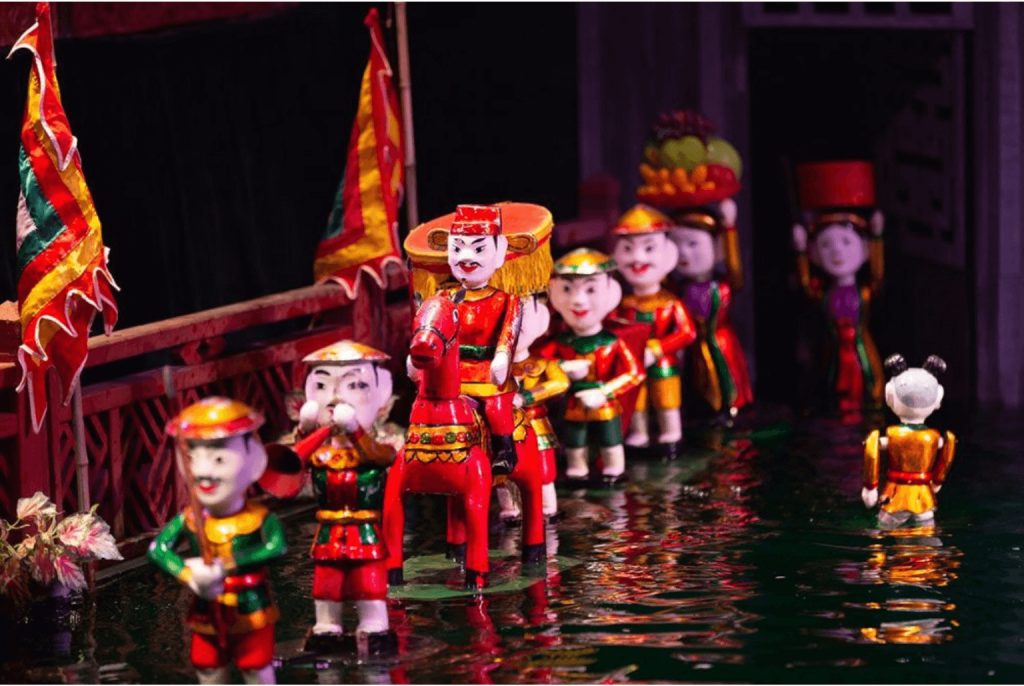 The art of water puppetry bears the imprint of Vietnamese folklore, works that are not only beautiful but also profoundly educational, passed down from one generation to another generation in Vietnam.
Summary of the 10 fun facts about Vietnam
We have provided many fun facts about Vietnam so you can know more information about nature, food, culture and people. If your customers want to travel to Vietnam, do not hesitate to contact us – your trusted local partner.